Pellegrini's Manchester City Must Earn Right to Suffer "Shocking" Losses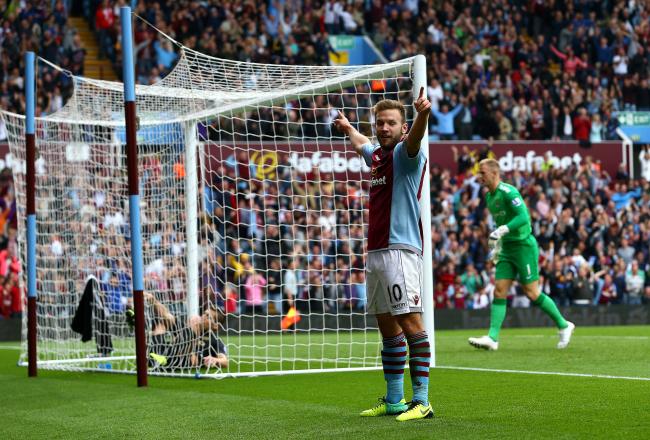 Weimann's deciding touch brought Villa fans no end of joy.
Jan Kruger/Getty Images
Manuel Pellegrini's version of Manchester City Football Club, like many versions before it, does not reliably thump lesser opposition.
Until it does, nothing's shocking.
Of course, the ever-lazy tabloid media loves nothing better than a prepackaged story line, so every time Manchester City lose to Cardiff City or Aston Villa, the "shock loss" headlines explode on cue.
Have these people been watching Manchester City for the past few seasons? If so, how can they possibly be shocked?
This is the same club, after all, that authored some legitimately ridiculous results with frightful regularity under Roberto Mancini.
Just last season, Manchester City posted a close loss at Sunderland and a not very close loss at Southampton. They drew at Queens Park Rangers. Sunderland narrowly missed relegation. QPR didn't.
Speaking of relegated sides, those Citizens posted the granddaddy of all garbage results against a side soon to fall out of the Premier League: Manchester City 0-1 Wigan Athletic.
In an FA Cup final, no less.
The Wigan loss might have been shocking, except that by the time that match was played the acrid flowers of outright player revolt against Mancini in the Manchester City changing room were in full flush.
The information undercurrent propping up these "shock loss" headlines is the money Sheikh Mansour has poured into Manchester City's roster.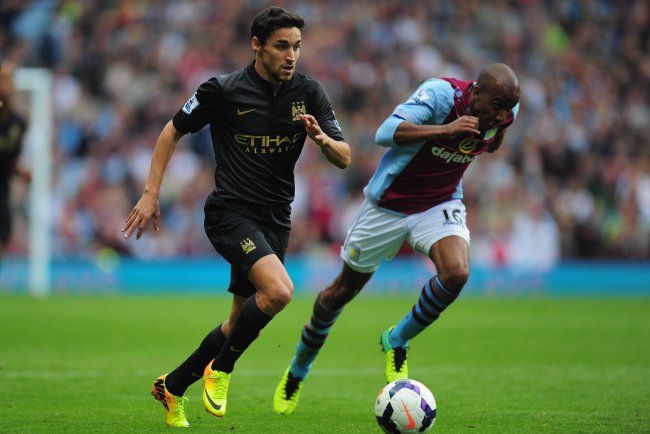 Stu Forster/Getty Images
But telling the mechanic you paid £60,000 for your car will not impress him when you had to tow it to the shop.
This phenomenon is not unique to Premier League football, obviously.
Two of Major League Baseball's best preseason bets to win the 2013 World Series were the Toronto Blue Jays and the Washington Nationals. Neither team made the playoffs.
Then you have the annual absurdity that is the American college football preseason Top 25.
Before the college football season started, Stanford was the No. 4 team in the nation. They just lost to Utah. Notre Dame was No. 14. They are now out of the Top 25 altogether.
Best of all, the University of Southern California was No. 24. They promptly went out and lost their first two conference games, getting their coach fired and plummeting out of the rankings in the process.
Manchester City won the Premier League two seasons ago and finished second in the league last season, so some respect is properly due.
And that respect was given in the preseason form guides, where Manchester City shared top billing with Chelsea and Manchester United as favorites to win the Premier League before the season began.
Seven matches into the Premier League season, though, Arsenal and Liverpool are having a laugh at all three of those highly-touted sides.
Looking at Manchester City's upcoming slate of matches, would it really be "shocking" to see them lose points at West Ham United, at Sunderland or at Southampton?
Disappointing, surely. Shocking, no.
Until Pellegrini's side routinely dismantles lesser competition, prepare to receive every result with equanimity and dispassionate resolve.
While other people who should know better fall into shock.
This article is
What is the duplicate article?
Why is this article offensive?
Where is this article plagiarized from?
Why is this article poorly edited?

Manchester City: Like this team?