Mo Farah Reacts to Jack Wilshere's Controversial Comments on English Football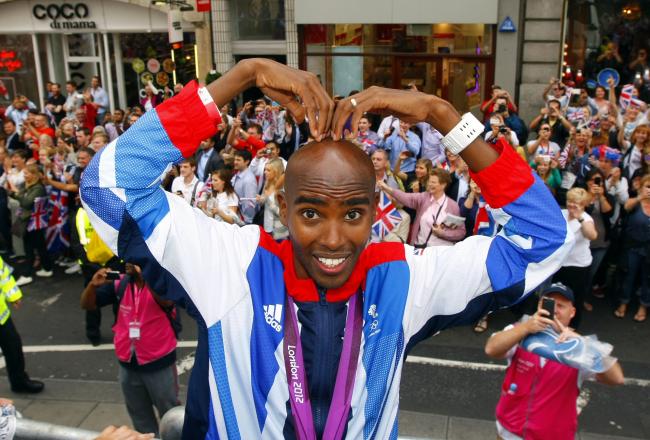 WPA Pool/Getty Images
Mo Farah has reacted to Jack Wilshere's claims that only English people should represent the national football team, insisting he sympathises with the Arsenal star.
The double Olympic champion, who arrived in England after escaping war-torn Somalia as a child, suggested he is proud to represent Britain during an interview with ITV's The Agenda, per Alex Spink of the Daily Mirror:
I think in my situation, it's completely different because I grew up in Britain and have done everything here.

When I run for my country, I'm very proud to run for my country ...

There's people out there who switch nationality. There's Kenyan guys who last year or two years ago were running for Kenya and then they switched to Qatar and Bahrain and other countries.

Yes I do have a problem with that.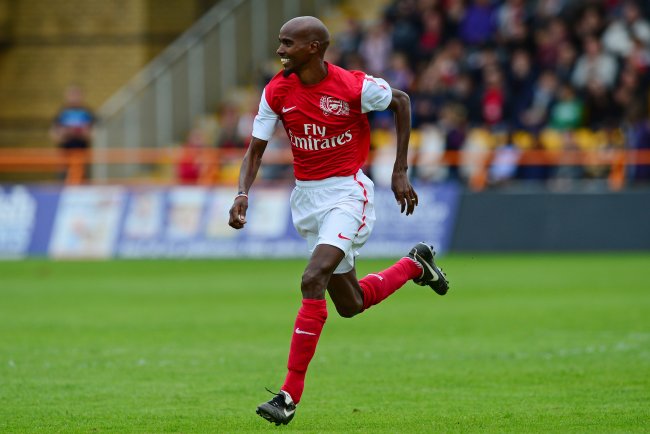 Getty Images/Getty Images
Wilshere, who is currently preparing for his nation's vital World Cup qualifier against Poland, recently suggested non-English sportsmen should be disregarded from the international setup, per Cyrus Engineer's report for the Daily Star:
If you live in England for five years it doesn't make you English.

The only people who should play for England are English people. If I went to Spain and lived there for five years, I'm not going to play for Spain.
These now infamous comments have sparked major debate in a multicultural English society, which has produced a number of sporting stars whose bloodlines reside outside of Britain.
Young footballers such as Wilfried Zaha and Carl Jenkinson have already played alongside Wilshere at international level and were born in the Ivory Coast and Finland respectively.
Farah—who is one of Arsenal's most famous fans—leads the list of global heroes who have represented British teams after being born elsewhere. The likes of Luol Deng, Greg Rusedski and John Barnes come under this category, highlighting how the issue of national allegiance encompasses many across a wide range of sports.
Wilshere's comments came after Adnan Januzaj's stunning brace for Manchester United against Sunderland. The Brussels-born 18-year-old is eligible to play for Belgium, Albania, Kosovo, Serbia and Turkey.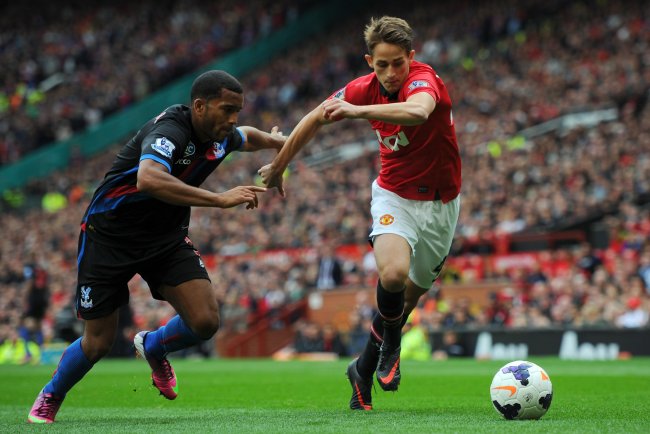 Michael Regan/Getty Images
As reported by Jure Bohoric of Sky Sports, the emerging starlet's eligibility is also being investigated by the Croatian FA, while he could be eligible to play for England as early as 2016.
Wilshere regularly takes to Twitter in order to express his views and recently confirmed his comments were not aimed at Januzaj:
Just to clarify a few things....again! Seems to be a trend in this country, poor journalism in my eyes! I wasn't referring to Janujaz...

— Jack Wilshere (@JackWilshere) October 9, 2013
Farah's reaction comes after cricketer Kevin Pietersen lambasted Wilshere for his statement. Pietersen—who was born in South Africa—has represented England for nearly a decade and remains one of the country's most recognised sporting stars.
The pair tangled on Twitter when Pietersen asked Wilshere to define the term "foreigner."
.@JackWilshere -interested to know how you define foreigner...? Would that include me, Strauss, Trott, Prior, Justin Rose, Froome, Mo Farah?

— Kevin Pietersen (@KP24) October 9, 2013
Although Wilshere's reply has since been removed, Robin Scott-Elliot of The Independent has the details: "With all due respect Mr Pietersen the question was about Football! Cricket, cycling, Athletics is not my field!"
Although Farah hasn't waded into the debate by saying anything controversial, the 30-year-old runner's suggestion that he is proud to run for Britain may hold the key to this situation. If a particular sportsman is eligible and willing to represent a British or English team, it makes sense to do so.
Farah's pair of Olympic wins served up one of Britain's most memorable sporting moments in recent decades, and with it came a sense of unwavering pride for the nation's achievements.
Wilshere's comments remain unclear as he never truly defined what he means by "English people." His statement will continue to be talked about until his thoughts are shared with greater clarity.
This article is
What is the duplicate article?
Why is this article offensive?
Where is this article plagiarized from?
Why is this article poorly edited?