Chicago Marathon 2013: Last Finisher Proves Winning Isn't Everything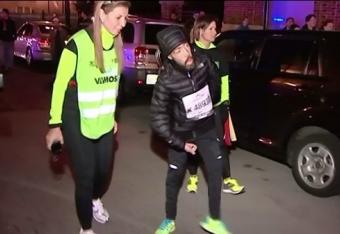 Screen capture from WGN-TV, via Chicago Tribune

Dennis Kimetto finished the 2013 Chicago Marathon on Sunday in just over two hours, breaking the course record in the process.
But Maickel Melamed, who finished in 16 hours and 46 minutes, is being raved about after he crossed the finish line past midnight.
It just goes to show that winning isn't everything.
Melamed, who suffers from a rare muscular condition, was greeted by dozens of people—including his father—when he finished at roughly 1 a.m. ET on Monday, according to Adam Sege of the Chicago Tribune.
The 38-year-old Venezuelan said after the race, via the report: "The message is, 'If you dream it, make it happen.' Because your life is the most beautiful thing that could happen to you. So make the best of it."
If only everyone followed Melamed's advice.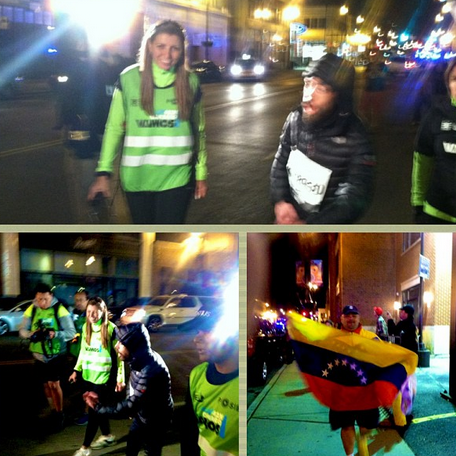 Photo via jlyn773 Instagram account
It always amazes me when those who have so much to complain about prove to be more positive than 99 percent of the population. It's a testament to the strength we all have inside of us, but sometimes ignore.
Melamed, who fittingly works as a motivational speaker now, certainly grabbed the attention of the country on Monday. National news outlets like CBS News and ABC News ran with the story, and the message boards accompanying articles about Melamed were filled with praise.
Commenter Chuck Pullen wrote, via the Chicago Tribune, "It's funny how in life we always focus on who came in first when sometimes the person who came in 'last' has the most interesting story…"
Commenter Greg Stock simply added, "You sir…win."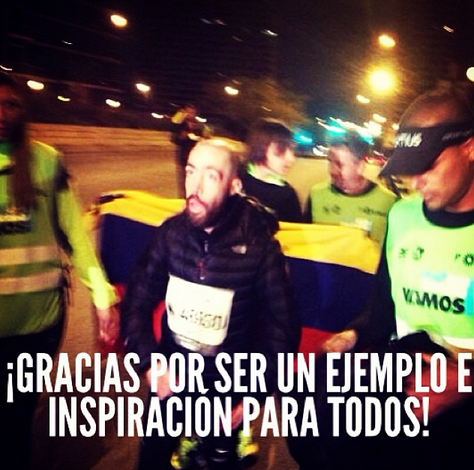 Photo via jucleanse Instagram account
Indeed, while Kimetto stole the day on Sunday, all anyone could talk about on Monday was Melamed's inspirational story. He has now run the Chicago Marathon, New York City Marathon and Berlin Marathon, while also climbing Venezuela's highest mountain, Pico Bolivar. According to the Chicago Tribune report, he plans to run the Tokyo Marathon and the Boston Marathon next.
People like Maickel Melamed remind those with similar conditions, as well as the general public, that we are capable of more than we think. It's difficult enough for a lot of us to simply take action on our grandest dreams, let alone someone who has physical limitations.
So, the next time you tell yourself you can't do something, remember Melamed's story. That should get you on your feet pretty quickly.
This article is
What is the duplicate article?
Why is this article offensive?
Where is this article plagiarized from?
Why is this article poorly edited?