Alex Boone to Jim Harbaugh: "He Kicked Me in the F***ing Face!"
Use your ← → (arrow) keys to browse more stories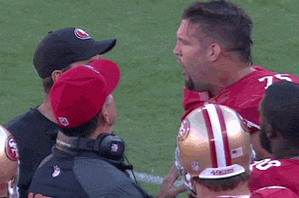 lameda Ta'amu, a defensive tackle on the Arizona Cardinals, kicked San Francisco's Alex Boone in the face at the end of a play. Ta'amu's kick was a result of Boone hitting Boone in the helmet. Pretty cut and dry incident, right?