English Premier League: Picking the Top 5 Under-23 Players so Far This Season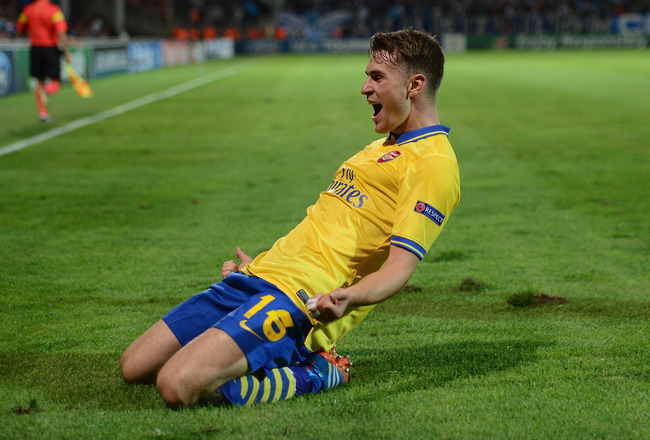 Jamie McDonald/Getty Images
More so than previous years, the 2013-14 season has seen a number of young players break onto the scene thus far.
In fact, the youngsters who have impressed so far this season have been unexpected names, with the likes of Jack Wilshere, Raheem Sterling and Danny Welbeck suffering from slow starts (although, does anyone expect much of Welbeck anymore?).
Remember, only players who are 23 years of age or younger qualify for this list, so Daniel Sturridge, 24, does not make it.
Without further ado, here are the five most impressive under-23 players so far this Premier League season.
Statistics via WhoScored.com.
Christian Benteke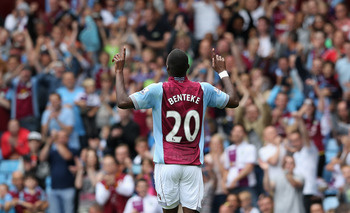 David Rogers/Getty Images
Due to his sheer size and stature, it's easy to forget that Christian Benteke is only 22 years old. The former Genk man was barely known before he was signed by Aston Villa last summer, before 23 goals in his debut season put him on the map.
Benteke has already scored four times this season, before picking up a hip injury at the end of September. Still, his performances and goals against Arsenal and Chelsea warranted a spot on this list
Pacey, strong and clinical, the Belgian international has everything he needs to succeed in the Premier League. There's no doubt he'll be banging in goals once he returns from injury, and I'm expecting him to compete for the golden boot this season.
Oscar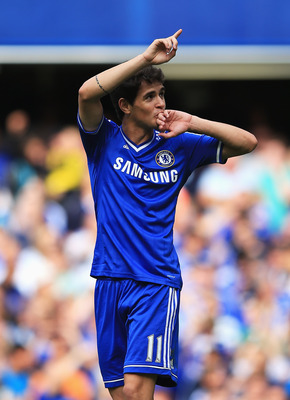 Richard Heathcote/Getty Images
Unlike Christian Benteke, Oscar is 22 years old and looks every inch of it.
The baby-faced assassin has enjoyed a superb start to the season, seizing his first-team chances and controversially forcing Juan Mata out of the Chelsea starting 11.
Oscar is clearly in Jose Mourinho's plans, bringing energy and verve to the Blues' midfield as well as his typical Brazilian flair. The former Internacional man has already scored four goals in all competitions and will surely be a key figure Chelsea's title challenge this season.
There's no doubt that Oscar is going to be world-class one day, and this season we'll continue to see glimpses of his limitless potential.
Andros Townsend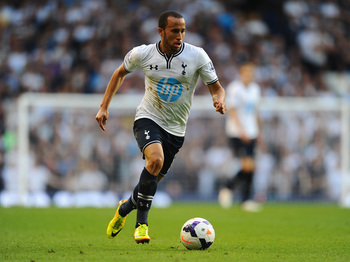 Mike Hewitt/Getty Images
You'd expect Erik Lamela or Christian Eriksen to be taking the spotlight in the absence of Gareth Bale, but it's been Andros Townsend, a man who has been sent out on loan to nine different clubs (yes, you read that correctly), who has arguably been Spurs' most impressive player so far this season.
The 22-year-old completes an astonishing 5.5 dribbles per game—more than any other player in Europe, including Lionel Messi, Franck Ribery, Cristiano Ronaldo and Neymar.
Let that sink in for a second.
Townsend's average of 4.3 shots per game is the highest in the Premier League, and eighth-best in all of Europe—narrowly behind the likes of Zlatan Ibrahimovic and Robert Lewandowski. The Englishman was deservedly called up for the national team's World Cup qualifiers, and he inspired the Three Lions to a 4-1 victory over Montenegro, scoring on his international debut.
For all of the impressive statistics, however, it's worrying that Townsend hasn't scored or assisted for Tottenham yet this season.
The fact that he's taken so many shots without scoring and completed so many dribbles without assisting is a testament to the fact that he needs to be more clinical, but make no mistake—Townsend is one to keep an eye on this season.
Ross Barkley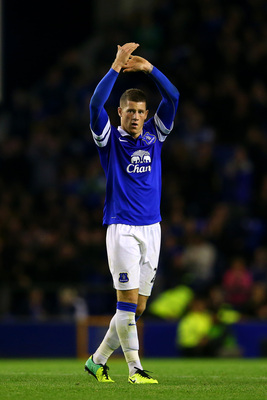 Julian Finney/Getty Images
As we're now seeing with Wilfried Zaha and Shinji Kagawa at Manchester United, David Moyes isn't much of a risk-taker.
That's why he never really gave Ross Barkley a proper chance, loaning him out twice during his tenure at Everton with the youngster only getting glimpses of first-team football.
Roberto Martinez, on the other hand, has unleashed Barkley, and his side are already reaping the rewards. The 19-year-old has been one of the Blues' most influential players, averaging 4.1 dribbles per game as well as notching up two goals and two assists so far this season.
Barkley is still very much a raw talent, but with Roberto Martinez's faith in the youngster, expect the Englishman to finally have a breakout season.
Aaron Ramsey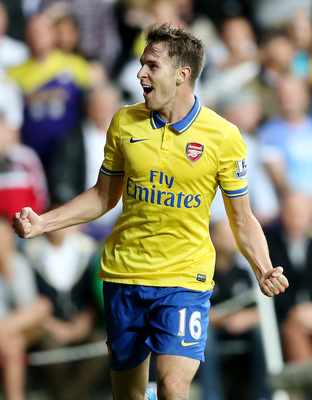 Scott Heavey/Getty Images
Not only has he been one of the best young players of the campaign, but Aaron Ramsey has arguably been the best player in the Premier League so far this season.
As if his haul of eight goals and three assists in all competitions this season wasn't enough, Ramsey averages five tackles per game, more than anyone else in the Premier League.
The Welshman's resurgence is quite remarkable, especially considering that there were times where he never looked like he'd fully recover from that terrible injury at Stoke in 2010. It's sometimes hard for Arsenal fans to believe that they're watching the same player who seemed useless to the team just a year ago.
The goals are a bonus—Ramsey's scoring streak won't last all season—but the fact still remains that the 22-year-old is currently one of the most efficient central midfielders in the Premier League at the moment. In addition to his excellent tackling record, he averages 71.4 passes per game—the fourth highest in the league ahead of David Silva, Mesut Özil and Ramires.
Of all people, Aaron Ramsey could be the driving force behind a potential Arsenal title challenge.
Keep Reading