Detroit Lions Tight End Joseph Fauria Has Another Interesting Touchdown Dance
October 13, 2013

Detroit Lions rookie tight end Joseph Fauria is quickly becoming the touchdown celebration king. His latest "dance" came following this one-yard reception in the first quarter vs. the Cleveland Browns.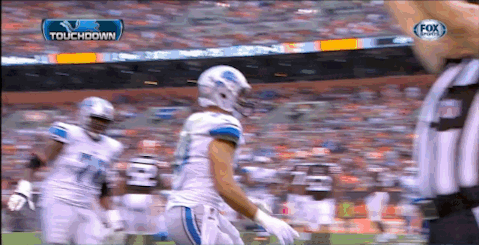 Later in the game he did this little number after his third touchdown.

Here are some of his other gems from this season.