Every NBA Team Summed Up in 140 Characters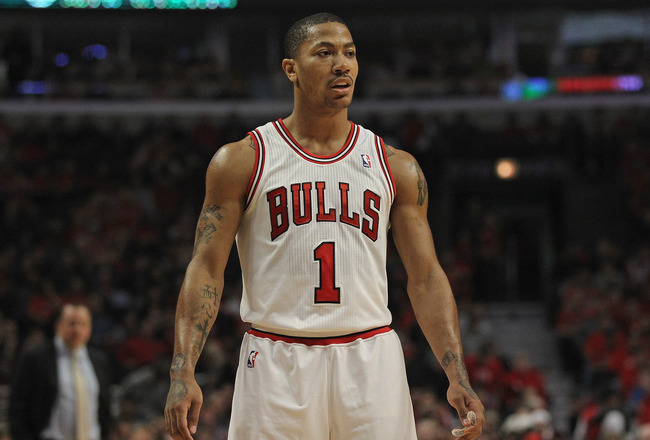 The 2013-14 NBA season is almost upon us.
Jonathan Daniel/Getty Images
Now that the NBA preseason has finally kicked off, it's time to take a good, hard look at where each team stands.
It's starting to feel like the 2013-14 season could be wide open. Sure, there are definitely a few favorites, but at least 20 teams have legitimate playoff aspirations, and at least half of those teams could realistically take the title.
Needless to say, there's a lot to talk about. But to save some time, I won't go on and on about each team and instead will assess them with nothing more than the 140 characters that take up a single tweet. Here we go.
Atlanta Hawks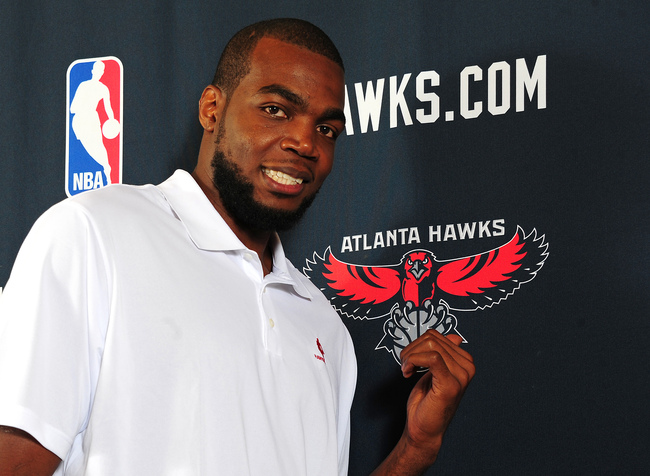 Millsap came at a steep discount for the Hawks.
Scott Cunningham/Getty Images
Not enough top talent to be a contender, but they'll be competitive. They stole Paul Millsap, and Dennis Schroeder is a star in the making.
Boston Celtics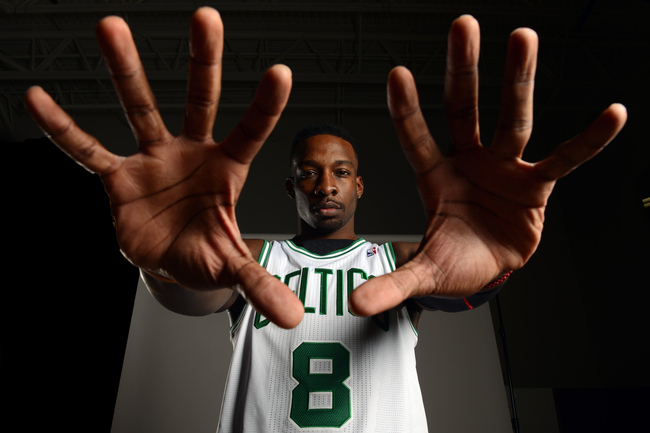 Jeff Green is set to be the Celtics' top offensive option.
Brian Babineau/Getty Images
It's a tanking season even if Jeff Green and Rajon Rondo put together a few wins. This team can defend, but scoring is out of the question.
Brooklyn Nets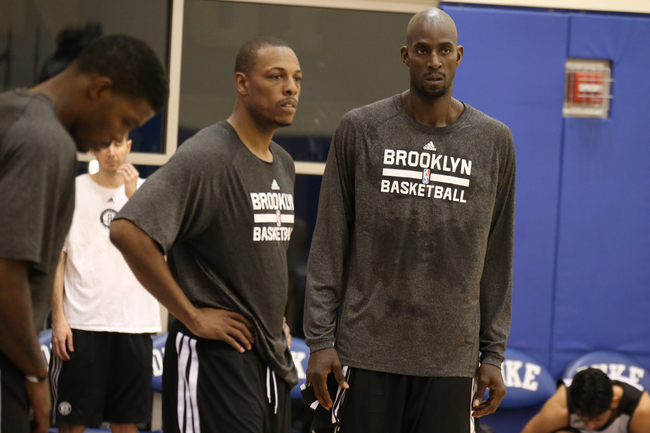 The Nets have become a serious contender in the East.
Nathaniel S. Butler/Getty Images
NBA's most intriguing team. One-year window. Can they mesh in time, and can Kevin Garnett lift the defense to a championship level?
Charlotte Bobcats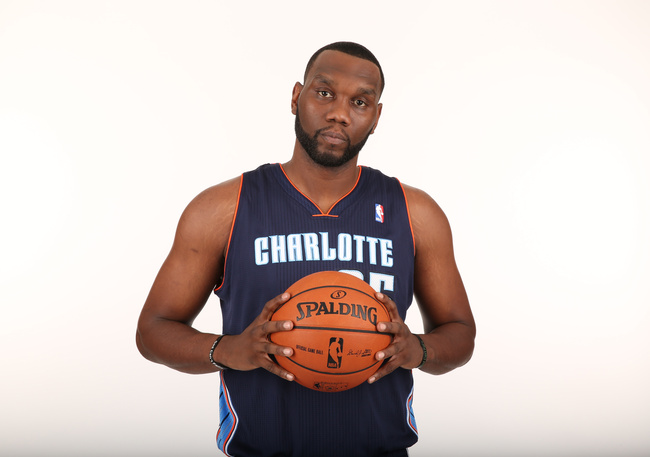 Al Jefferson will finally give Charlotte an efficient, high-usage option.
Kent Smith/Getty Images
Al Jefferson was a good pickup—now it's about internal improvement. MKG needs a jumper. Kemba Walker needs to build upon his last campaign.
Chicago Bulls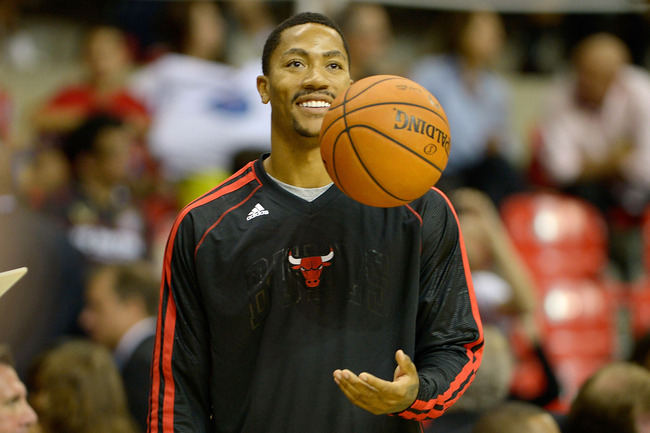 In case you haven't heard...Derrick Rose is back.
Alexandre Loureiro/Getty Images
Derrick Rose is back, Derrick Rose is back, Derrick Rose is back, Derrick Rose is back, Derrick Rose is back, Derrick Rose is back.
Cleveland Cavaliers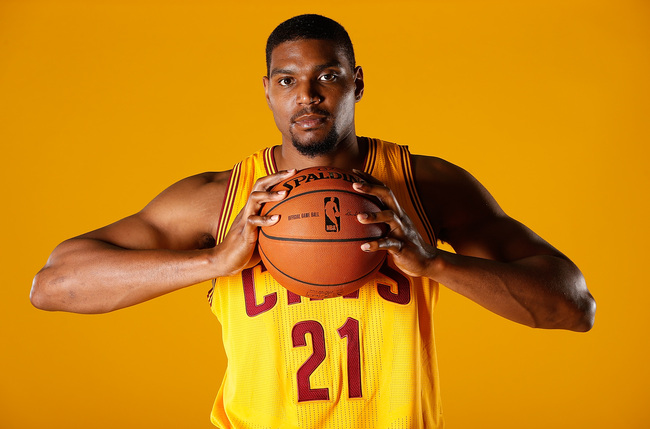 Andrew Bynum's health means everything to the Cavs.
Gregory Shamus/Getty Images
Crazy ceiling if Andrew Bynum is healthy. But they'll have to figure out a pretty whacky bigs rotation, and Waiters is still a wild card.
Dallas Mavericks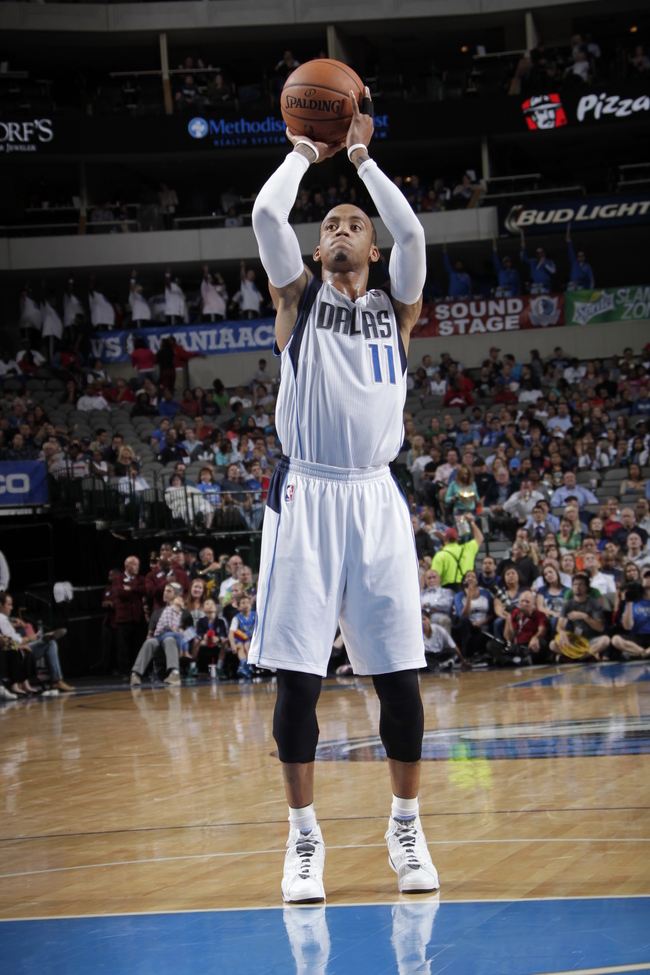 Ellis and Nowitzki pick-and-rolls will be a whole lot of fun to watch.
Glenn James/Getty Images
Dallas will entertain, but anything beyond an eighth seed is unlikely. Long-term deals for its new guards leave little future flexibility.
Denver Nuggets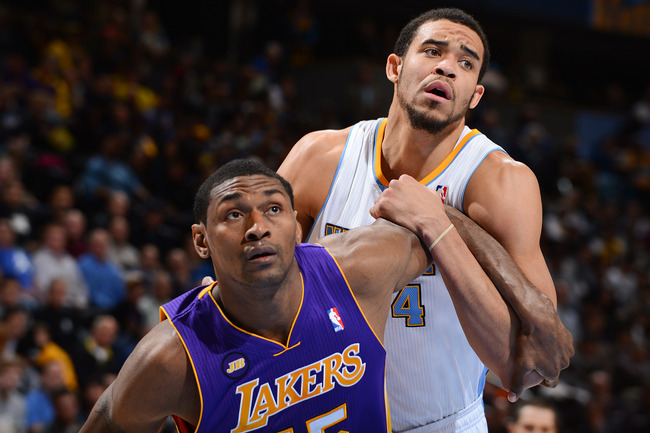 The jury is still out on JaVale McGee defensively.
Garrett Ellwood/Getty Images
A new coach and front office means uncertainty in Denver. It'll still score in bunches, but none of its bigs are consistent defenders.
Detroit Pistons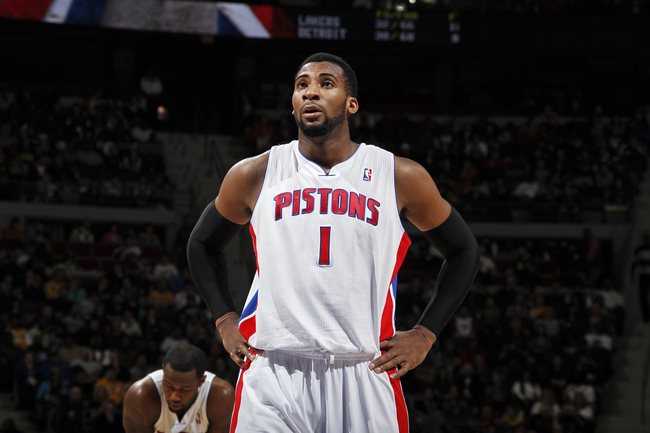 Andre Drummond has as much potential as anyone in the league.
Gregory Shamus/Getty Images
They'll be much better, but they have some very real spacing issues. The whole season (and beyond) comes down to Drummond making a leap.
Golden State Warriors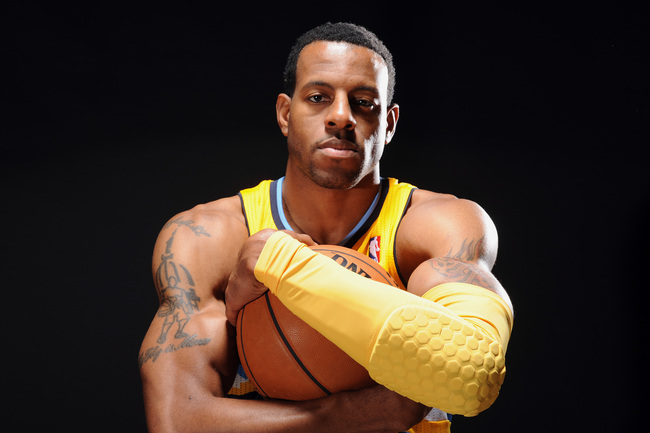 Andre Iguodala could be very good in Golden State.
Garrett Ellwood/Getty Images
Poised to be very dangerous if Curry and Bogut stay healthy. Iguodala is a great fit, but Barnes' growth is the real X-factor this season.
Houston Rockets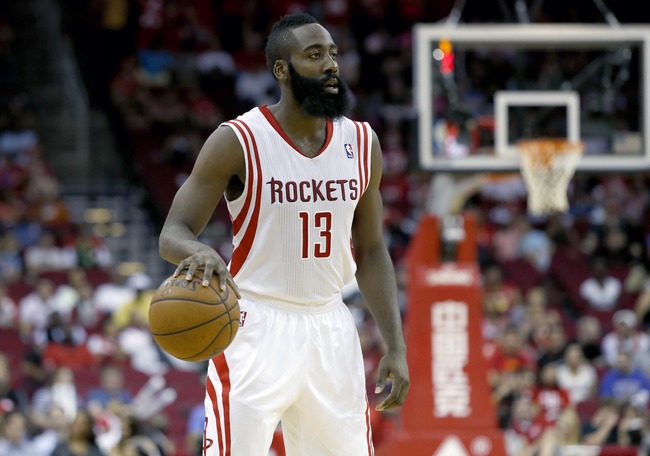 Harden and Howard could be unbelievable together.
Thomas B. Shea/Getty Images
Unclear how the Asik situation will shake out, but Howard and Harden are a dream couple. They'll compete for the league's top offense.
Indiana Pacers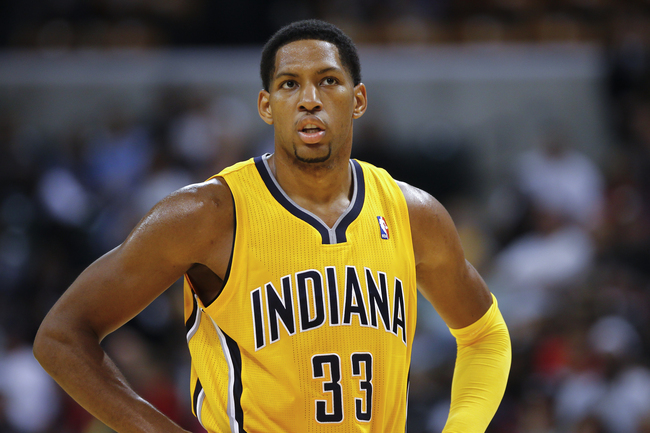 If Granger comes back healthy, the Pacers could be deadly.
Michael Hickey/Getty Images
The favorites to knock off Miami in the East. They've added shooting, and Danny Granger could give them a massive boost if all goes well.
Los Angeles Clippers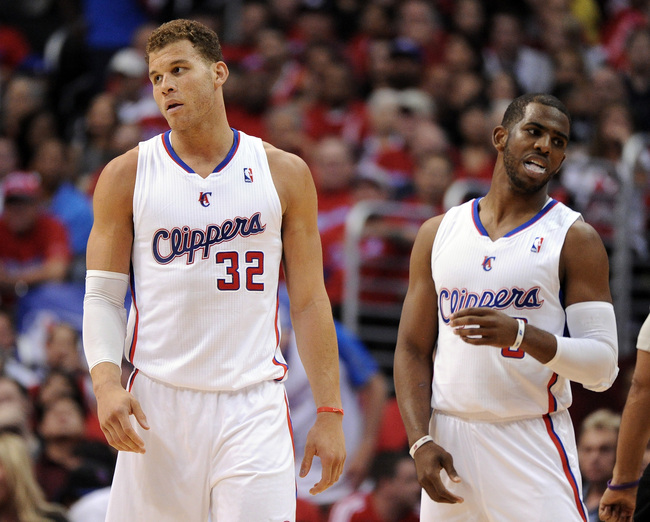 This is the season the Clippers have to come through.
Harry How/Getty Images
The roster's revamped, and they've got a great coach in Doc Rivers. No excuses. Anything short of the Western Finals will be a failure.
Los Angeles Lakers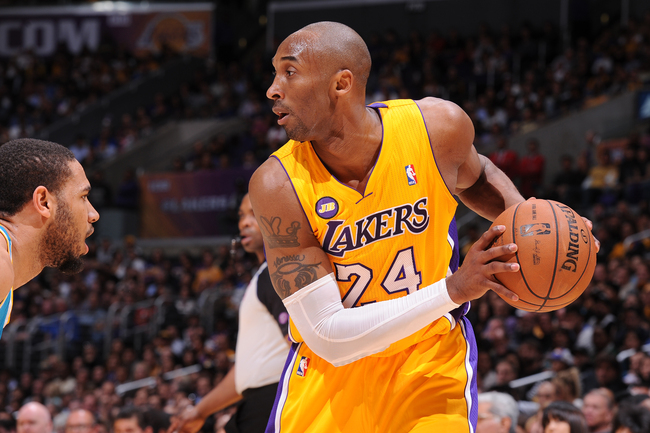 Can Kobe come back at 100 percent?
Andrew D. Bernstein/Getty Images
The defense will be a mess, so they'd better score. If Kobe comes back strong and Gasol keeps it up, they have an outside playoff shot.
Memphis Grizzlies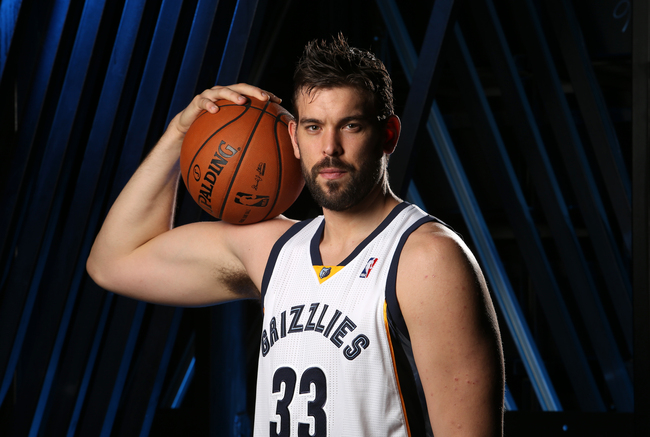 Gasol and the Grizzlies will be dominant defensively, but can they score?
Joe Murphy/Getty Images
Miller was a great addition, and Koufos and Davis will contribute nicely. They'll play great defense, but can they score on elite teams?
Miami Heat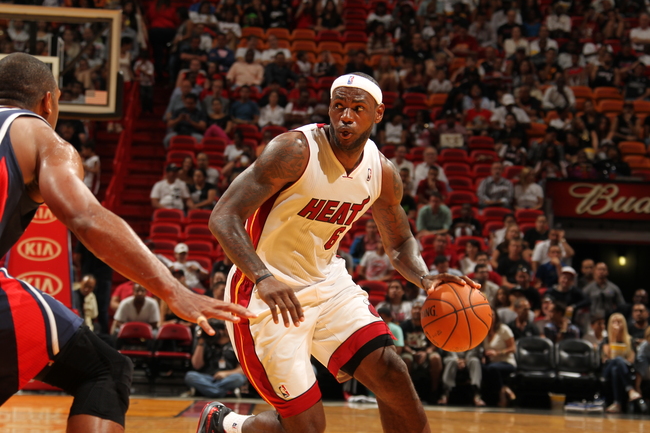 Apparently this guy's pretty good or something.
Issac Baldizon/Getty Images
Still the kings. There are real concerns about some players wearing down, but they've made smart additions and have LeBron James.
Milwaukee Bucks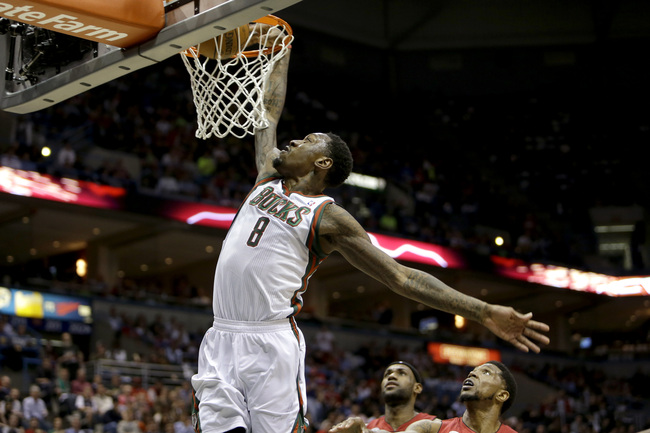 Larry Sanders is a defensive menace.
Mike McGinnis/Getty Images
The Sanders-Henson duo could be fun, and they've upped their shooting. But anything better than average on either end would be a surprise.
Minnesota Timberwolves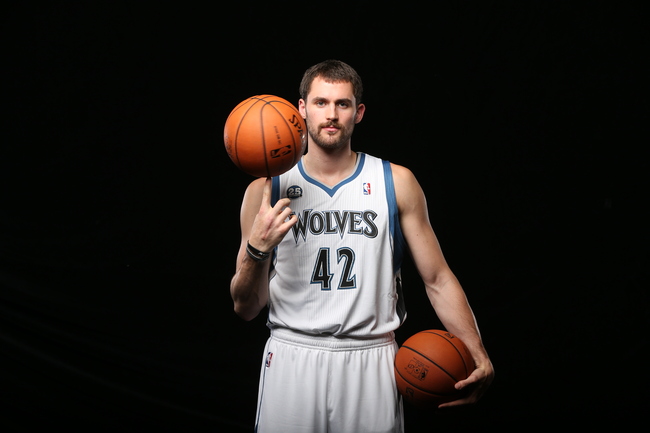 Kevin Love's Timberwolves should finally find the playoffs.
David Sherman/Getty Images
This team can flat-out score, but defense is an issue. Budinger's injury hurts, but if everyone else is healthy, they'll make the playoffs.
New Orleans Pelicans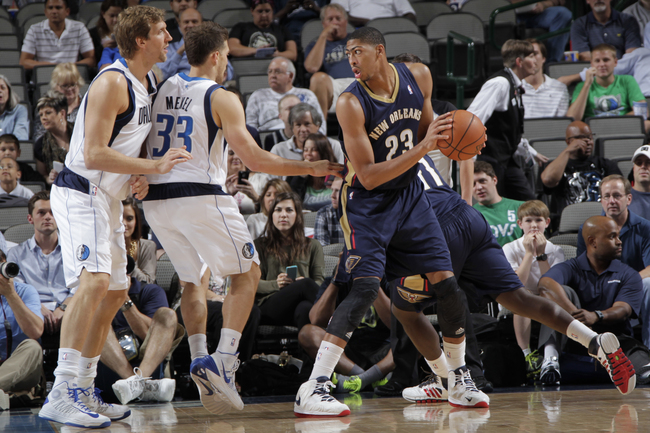 What kind of season will Anthony Davis turn in?
Glenn James/Getty Images
Plenty of talent here, but it'll take time for New Orleans to gel. They're banking on Davis being a top-five player someday—not a bad bet.
New York Knicks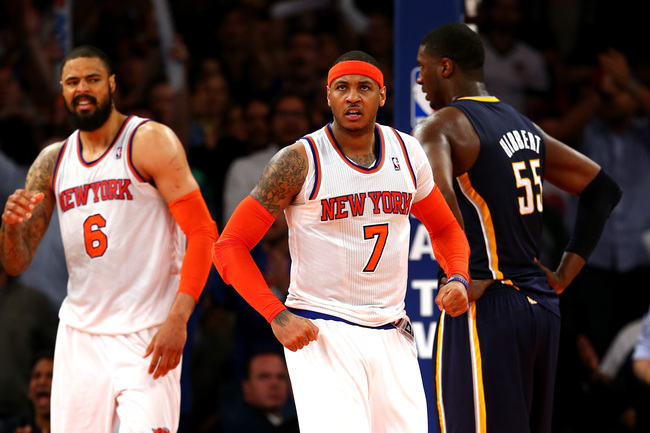 Anthony and Chandler need to be incredible for the Knicks to make it through the East.
Elsa/Getty Images
The Knicks should be even better offensively with Bargnani, but Chandler needs more help defensively. They'll be a tough out regardless.
Oklahoma City Thunder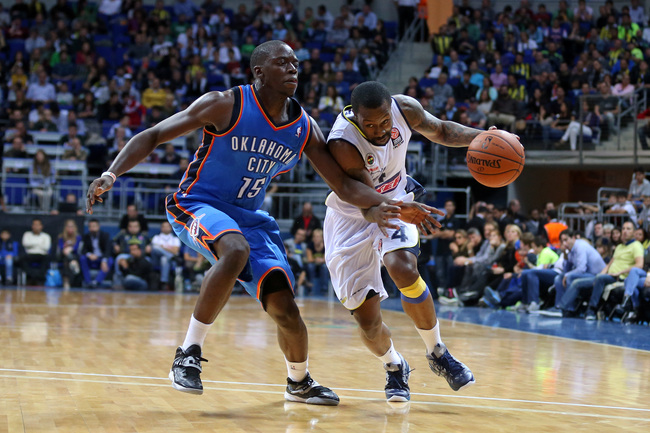 Reggie Jackson has looked very impressive thus far.
Layne Murdoch/Getty Images
They're still a top-five team and should stay afloat without Westbrook. But they need one of Jackson, Lamb or Adams to step up big time.
Orlando Magic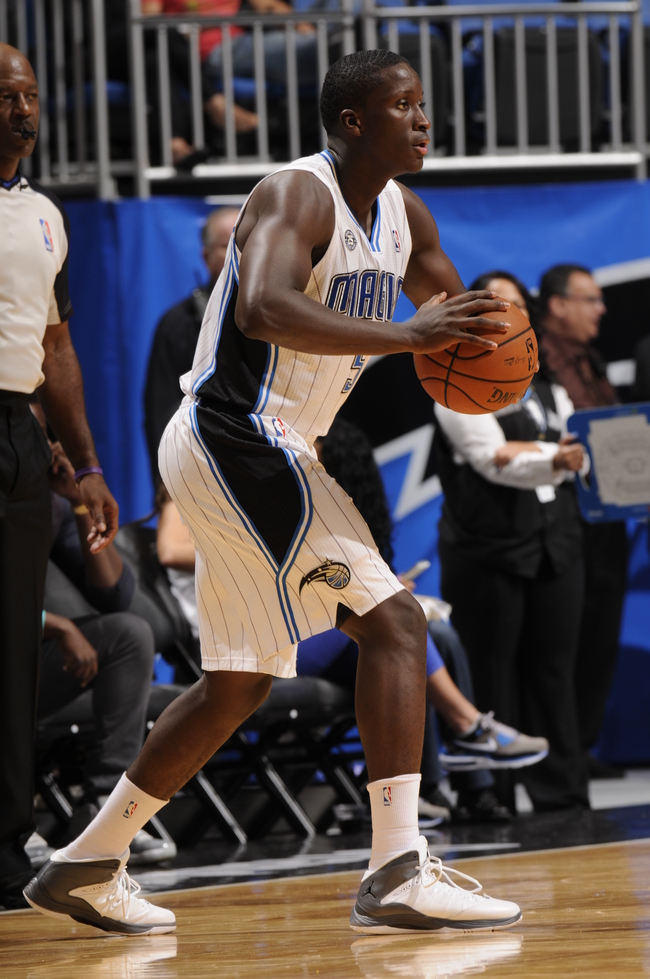 Is Victor Oladipo the Magic's future point guard?
Fernando Medina/Getty Images
The Magic won't win much, but they have young talent and have rebuilt nicely. Is Oladipo their future point, or will he play more at the 2?
Philadelphia 76ers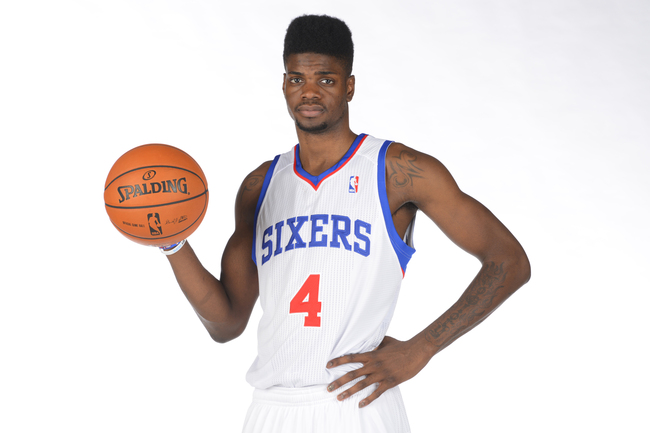 Nerlens Noel won't be on the court for a while, but when healthy, he'll make an immediate defensive impact.
Jesse D. Garrabrant/Getty Images
The 76ers aren't even trying to win. Noel and Carter-Williams are nice pieces, but Philly's future lies in the star-studded 2014 draft.
Phoenix Suns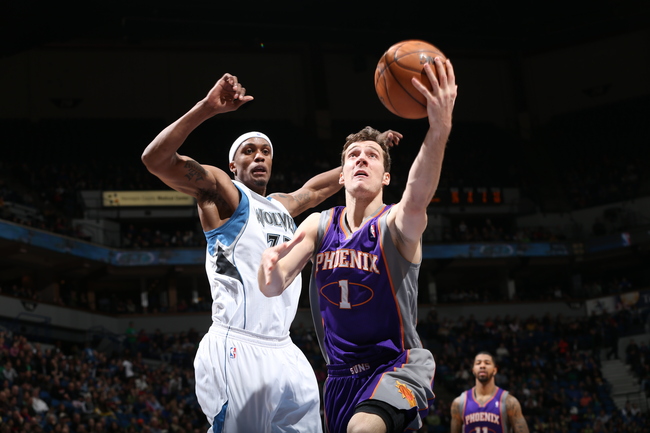 Unfortunately, there's a good chance the Suns look to move Goran Dragic.
David Sherman/Getty Images
Bledsoe and Dragic could be a nice backcourt, but Phoenix is looking to move its best assets. It'll be another rough season for Suns fans.
Portland Trail Blazers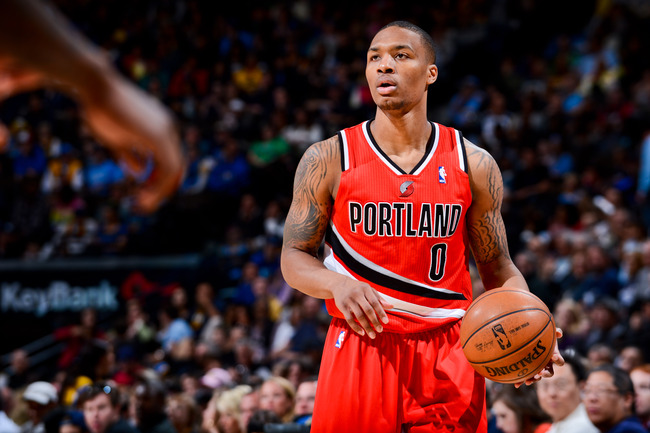 With a revamped bench, the postseason is within reach for Portland.
Garrett Ellwood/Getty Images
McCollum's injury stings, but Portland still has a much-improved bench. They'll struggle to defend, but the postseason is a realistic goal.
Sacramento Kings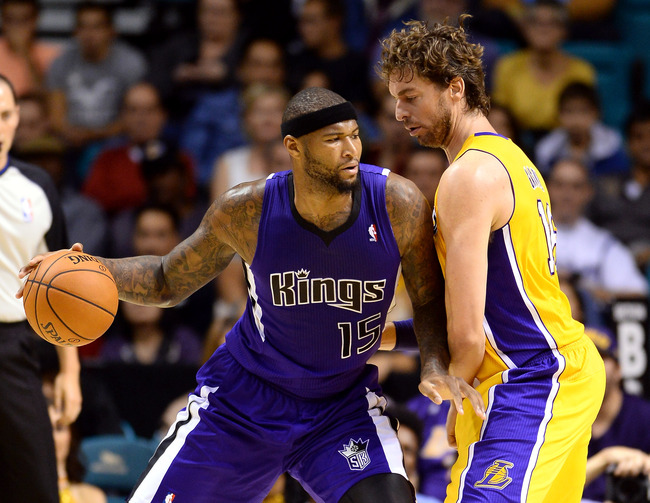 DeMarcus Cousins will have to really step up his play if he's to live up to his extension.
Ethan Miller/Getty Images
The Cousins extension was questionable, but they added some real talent. Like many teams, they can't defend, but this is a top-10 offense.
San Antonio Spurs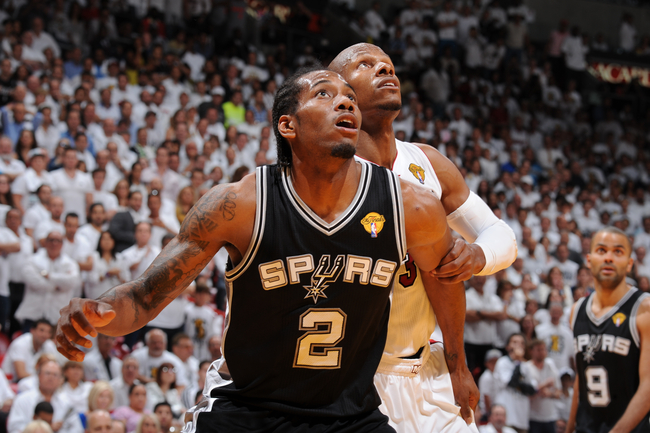 Kawhi Leonard doesn't have much of an off-the-bounce game, but he does literally everything else well.
Andrew D. Bernstein/Getty Images
Another year, another playoff run. They reloaded over the summer, and Leonard is becoming something special. The team to beat in the West.
Toronto Raptors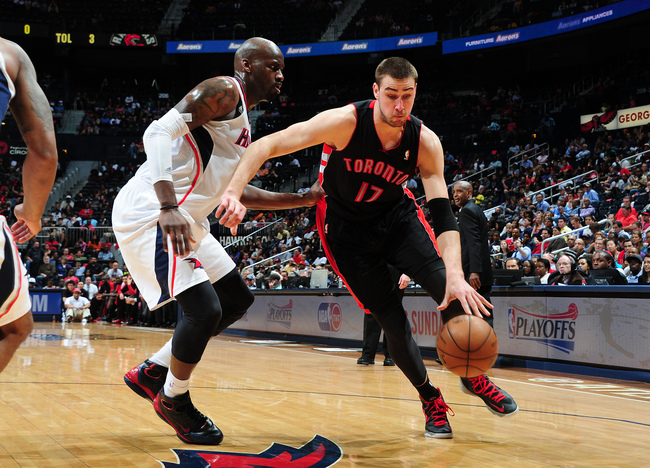 Jonas Valanciunas is becoming a real player for the Raptors.
Scott Cunningham/Getty Images
The Raptors' post-Bargnani starting lineup was awesome, and they'll contend for the playoffs this year. Valanciunas' development is key.
Note: Have to include something about the Raptors' mascot, who tore his Achilles and is out for the season, according to the Toronto Sun's Ryan Wolstat. The Raptor is one of the best mascots in the league and never fails to get a laugh. Hopefully he heals up and comes back next season. He'll be missed.
Utah Jazz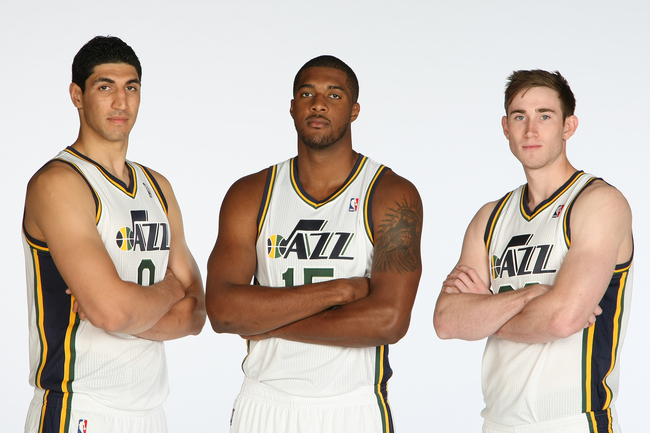 The Jazz have young talent, but they'll be ugly offensively.
Melissa Majchrzak/Getty Images
The offense will be ugly, but the defense won't, and there's young talent here. Kanter and Favors could be particularly awesome someday.
Washington Wizards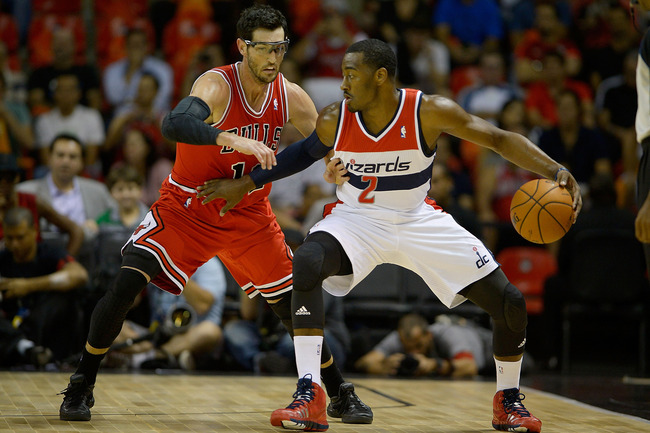 John Wall was a monster toward the end of last season.
Alexandre Loureiro/Getty Images
Okafor or not, this is a very strong defensive team. If Nene stays healthy and Wall keeps it up, they're a sure playoff squad.
Keep Reading