Ranking England's 5 Best Premier League Under-23s Right Now
Mike Hewitt/Getty Images
If you look at England's five best Premier League players right now aged 23 or under according to this article, you'd find none of them were selected as starters in the 4-1 win over Montenegro.
The two key words you need to remember are "right now," which tells you these five players are ranked by form not reputation.
Before you find out who the top five English U-23 Premier League footballers are, here are explanations for notable omissions.
EXPLAINING NOTABLE OMISSIONS
Andros Townsend, Tottenham Hotspur RAM, Age: 22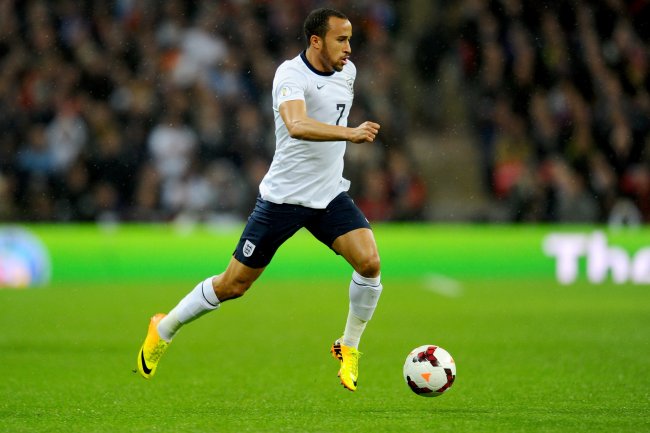 Mike Hewitt/Getty Images
Starting on the right wing for England, he constantly troubled Montenegrin left-back Milan Jovanovic (no, not the former Liverpool player).
Townsend scored, which you should consider a breakthrough because he's yet to score in the Premier League despite averaging more shots per game than every player who has started five games or more.
His inefficiency is the reason why he didn't make the cut.
Carl Jenkinson, Arsenal RB, Age: 21
Jenkinson stands to gain the most should Bacary Sagna choose to exercise his Bosman rights.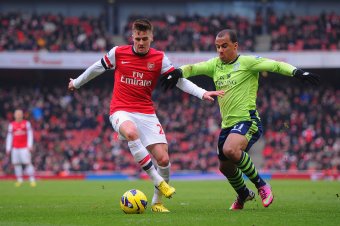 Michael Regan/Getty Images
At one point last season, Sagna was such a liability that he was a better centre-back than right-back.
But letting him go would be a mistake. Why?
Gooners wouldn't give a damn about Sagna leaving if he hadn't started this season like the old Sagna.
He looks like he's back.
Jenkinson has been steady but hasn't made a case to be the undisputed right-back at the club.
Danny Rose, Tottenham Hotspur LB, Age: 23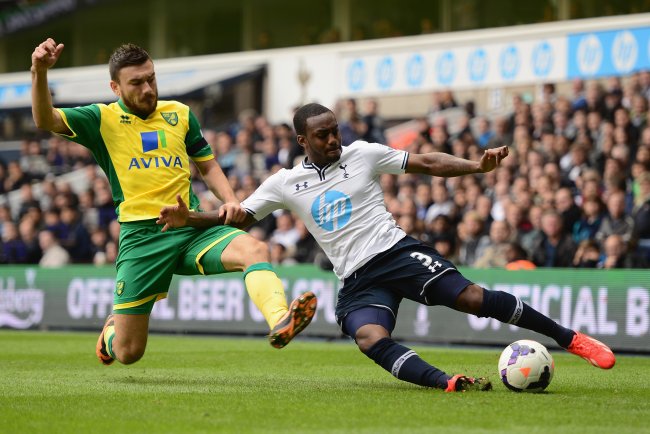 Jamie McDonald/Getty Images
Playing right-back Kyle Naughton at left-back strengthens the case for people who believe in Rose.
The problem with Rose is that he needs competition since he hasn't proven to be a top-notch Premier League left-back.
It would logical for Spurs to target a quality left-back in the January transfer window.
Danny Welbeck, Manchester United DLF/LW, Age: 22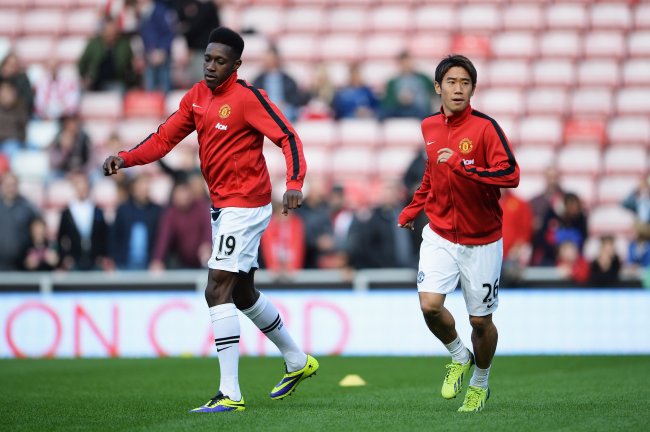 Michael Regan/Getty Images
He's impressed with a brace against Swansea City and a goal against Shakhtar Donetsk but remains a player heavily reliant on athleticism.
Welbeck doesn't possess the ability of Shinji Kagawa yet has featured regularly under David Moyes, who seems insistent on pushing the Japanese international out of the club.
Jack Wilshere, Arsenal LAM/DM, Age: 21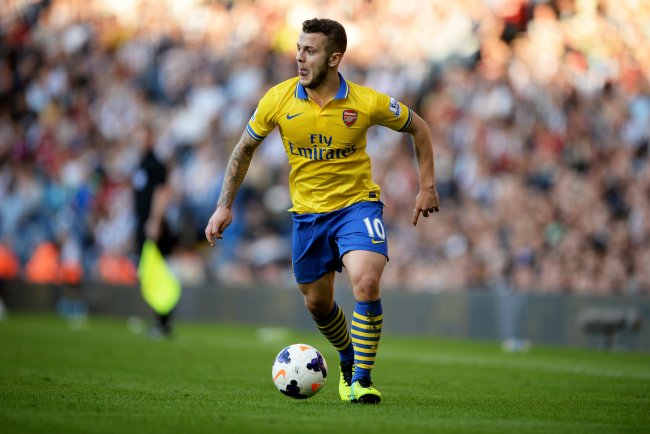 Michael Regan/Getty Images
"I'm not a left winger," said Wilshere, via Henry Winter at The Telegraph. "That's me doing a job for the team."
While Wilshere is willing to sacrifice for the good of the team, there isn't a starting position for him if everyone is fit for the Gunners.
He doesn't have the positional discipline to be a deep-lying midfielder and isn't productive enough to warrant a start alongside Mesut Ozil.
Jordan Henderson, Liverpool RAM/CM, Age: 23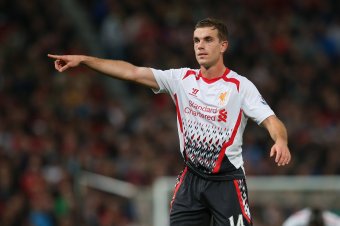 Julian Finney/Getty Images
Henderson's work ethic is admirable.
Given Dirk Kuyt duties out wide, Henderson responded well to Brendan Rodgers when given a chance in the engine room against Crystal Palace.
Henderson made seven tackles, completed 92 percent of his passes and showed Rodgers what a starting XI without Lucas looks like.
If Henderson can replicate his Palace performance more often, Lucas won't be starting in midfield.
Kyle Walker, Tottenham Hotspur RB, Age: 23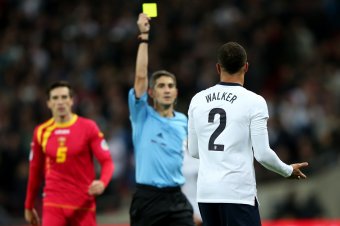 Ian Walton/Getty Images
Blessed with searing pace, upper-body strength and endurance, it's a concern Walker hasn't scored or created a Premier League goal this season considering how much time he spends in the attacking half.
He makes tackles and intercepts the ball well but he leaves so many holes behind him.
Give Naughton an extended run and see how he performs.
After that, maybe Walker will improve his performance and maximise his ability.
Luke Shaw, Southampton LB, Age: 18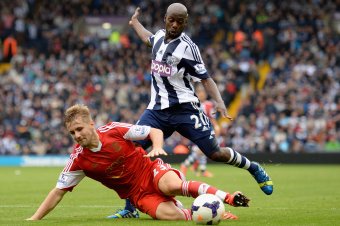 Michael Regan/Getty Images
There's a tendency to overrate young prospects receiving regular playing time at the highest level.
When you watch Shaw, you see a low-risk full-back who'll jockey instead of diving in.
Bleacher Report lead writer Sam Tighe praised Shaw for his selflessness and high football IQ, via B/R: "Shaw, at left-back, is sensible enough to tuck in when Nathaniel Clyne bombs forward on the right, effectively giving Pochettino a platform of three to defend counters with Wanyama just ahead."
Shaw seems more comfortable intercepting passes than tackling opponents.
He's only completed one cross in five starts and has been a nonentity in the attacking half.
He needs to do more to make the top five.
Nathan Redmond, Norwich City LW, Age: 19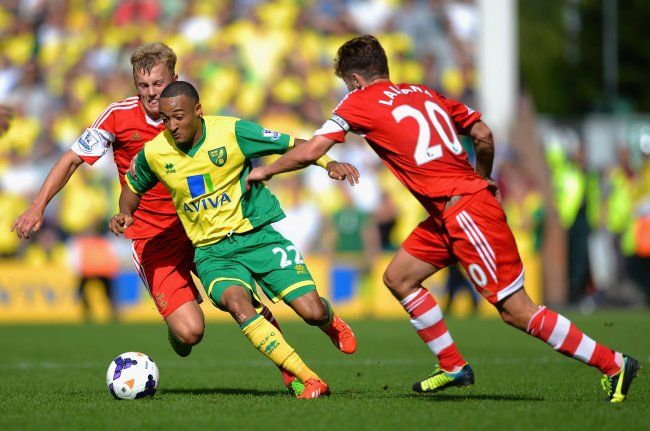 Christopher Lee/Getty Images
Redmond has been a lively presence for the Canaries making tackles and taking on opponents.
He'd be in the top five if he could convert his chances in front of goal.
His emergence has left the ambidextrous Anthony Pilkington in the dark.
Phil Jones, Manchester United RB, Age: 21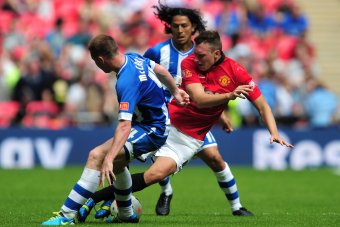 Jamie McDonald/Getty Images
Just narrowly missed the top five.
People can continue making fun of Jones' bizarre facial expressions (is he trolling the footballing world?) but you can't deny when he's switched on, he's one of the best young defenders in European football.
Yes, there's a caveat: "when he's switched on."
When he isn't, he makes some daft errors.
TOP 5 ENGLISH U-23 PREMIER LEAGUE FOOTBALLERS
5. Ravel Morrison, West Ham United CM, Age: 20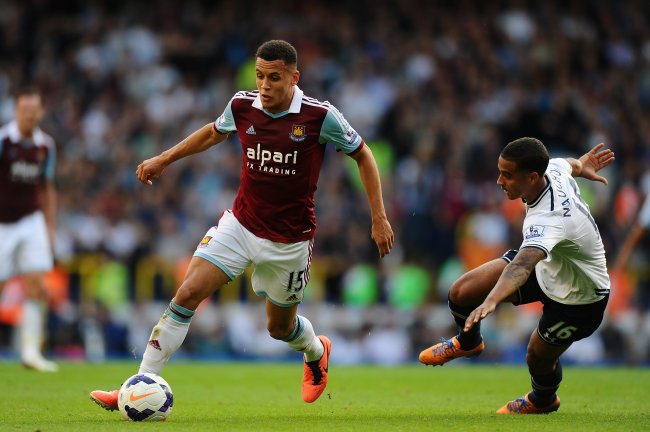 Mike Hewitt/Getty Images
Manchester United fans rejoice: Morrison could come back if his release clause is triggered.
"West Ham are also very likely to renegotiate the £19  million release clause," reported Gary Jacob at The Times.
Morrison is a free spirit off the field as well as on it because he'll drop deep for no inexplicable reason, spend a portion of the game out wide and then destroy an opposing team, a la Spurs, from a deep-lying forward position.
What an unbelievably gifted player.
4. Ross Barkley, Everton CAM, Age: 19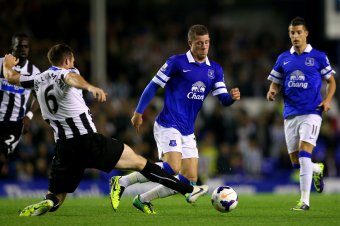 Julian Finney/Getty Images
He can shrug off tackles like Yaya Toure and surge past opposing defenders with ease.
Barkley's physical tangibles are more impressive than Wayne Rooney, but it remains to be seen if the 19-year-old has the same technical prowess.
Do you know what Barkley is?
A once-in-a-generation type prospect.
3. Nathaniel Clyne, Southampton RB, Age: 22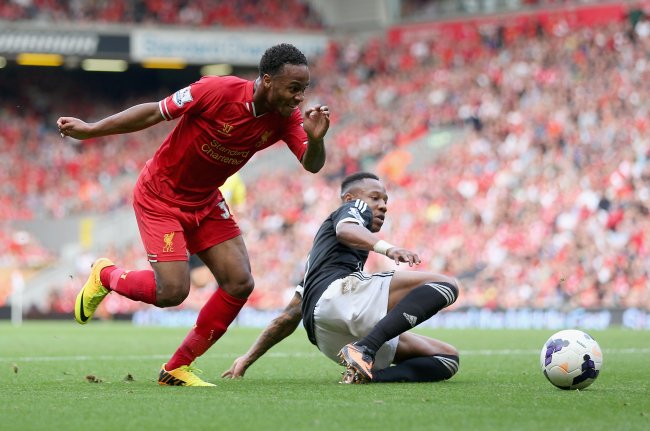 Clive Brunskill/Getty Images
The fear of losing his starting position to 18-year-old Calum Chambers motivated Clyne to go over and above in proving his value to the club.
He leads Southampton in tackles per league game, which has contributed to the Saints conceding the least amount of goals in the league.
2. Fabian Delph, Aston Villa CM, Age: 23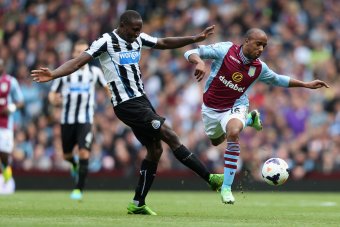 Mark Thompson/Getty Images
He broke out for Leeds United during the 2008-09 season and he has taken his time in living up to Villa's £6 million investment.
Delph has been disruptive on the defensive end, making 28 tackles and cutting off 18 passes in seven games.
Roy Hodgson, are you watching Delph?
Because if you are, give Delph a start for England.
1. Joel Ward, Crystal Palace RB, Age: 23
| | | | | | |
| --- | --- | --- | --- | --- | --- |
| LEAGUE ONLY | Ward | Clyne | Jones | Walker | Jenkinson |
| Tackles Per Game | 5.0 | 4.4 | 1.8 | 2.3 | 1.5 |
| Tackle Success % | 96 | 77 | 89 | 75 | 78 |
| Interceptions Per Game | 2.2 | 1.0 | 2.0 | 1.4 | 0.8 |
| Headers Won Per Game | 2.8 | 0.6 | 2.0 | 2.3 | 1.0 |
Ward and Mile Jedinak have been exceptional in a struggling Crystal Palace team.
Ward isn't just Palace's best player at this juncture—he is arguably the best right-back in the Premier League.
If he can push on, he'll be a starting right-back for a major English club.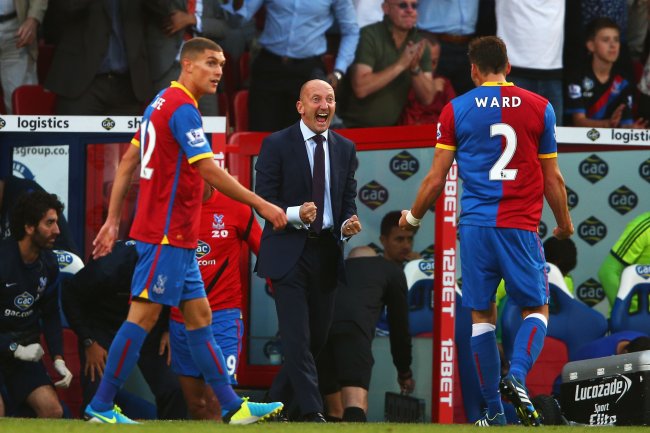 Paul Gilham/Getty Images
Statistics via WhoScored, FFT Stats Zone, Squawka and Transfermarkt
Google+: +allanjiang
Twitter: @allanjiangLIVE
This article is
What is the duplicate article?
Why is this article offensive?
Where is this article plagiarized from?
Why is this article poorly edited?