Osasuna vs. Barcelona: 6 Things We Learned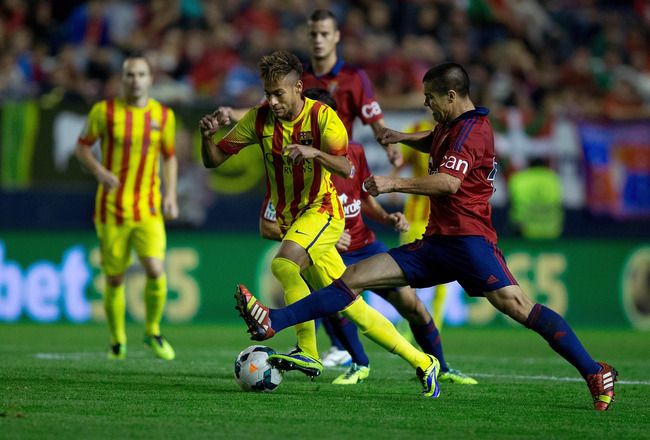 Neymar was Barcelona's outstanding performer on Saturday.
Gonzalo Arroyo Moreno/Getty Images
Barcelona stepped onto the El Sadar pitch to face Osasuna, knowing that a win on Saturday would keep them atop La Liga and also a healthy distance from their next opponents, Real Madrid.
Three points would also see them equal the 45-year-old record set in 1968 by Madrid for most wins at the start of a La Liga season.
The game didn't go quite as expected for the visitors, as Gerardo Martino rested key personnel in readiness for a very important upcoming seven days.
The result was a 0-0 final.
Let's take a look at six things we learned from this match.
Osasuna Work Ethic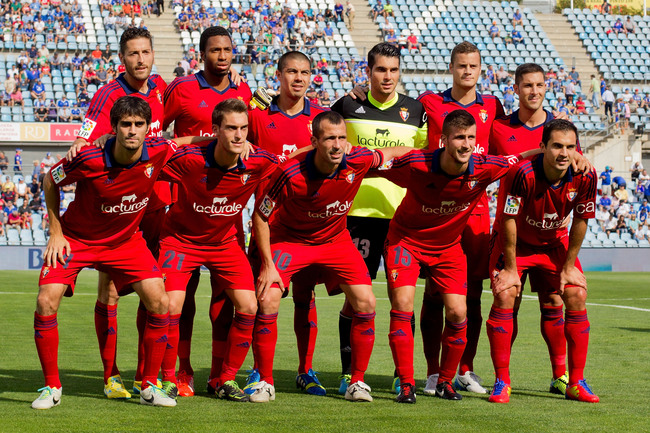 Osasuna should be satisfied with their industry, if not the result.
Gonzalo Arroyo Moreno/Getty Images
Despite their lowly position, Osasuna made a game of it. As we have come to expect from the team from Pamplona, they gave a hard-working performance and deserve great credit for that.
Squeezing and pressing at every opportunity and with the crowd acting as the "12th man," Barcelona found it hard to settle, and you could sense the Catalans weren't happy at their hosts "touch tight" marking system.
There were examples of great defensive work throughout the match, as Cesc Fabregas found it especially difficult to break down the Osasuna back line.
The Absence of Gerard Pique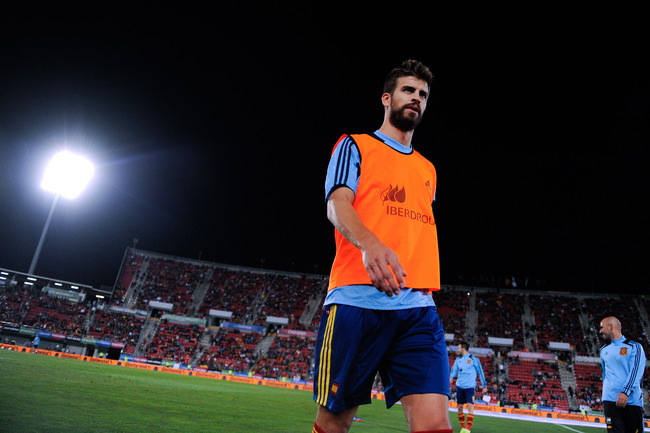 Gerard Pique was rested and may find it difficult to force his way back in.
David Ramos/Getty Images
For the first time this season, Tata Martino decided to rest Gerard Pique.
This decision gave us a glimpse into how well Barca can cope without an error-prone Pique at the back. The performance of Marc Bartra in particular will give the elegant Catalan some food for thought.
For far too long, Pique has relied on being the first pick, but Bartra's recent emergence in the role has changed the central defensive landscape.
The youngster dealt with any raids with consummate ease and once again highlighted the other options available for the manager to utilise throughout the rest of the campaign.
Another Stunning Performance from Neymar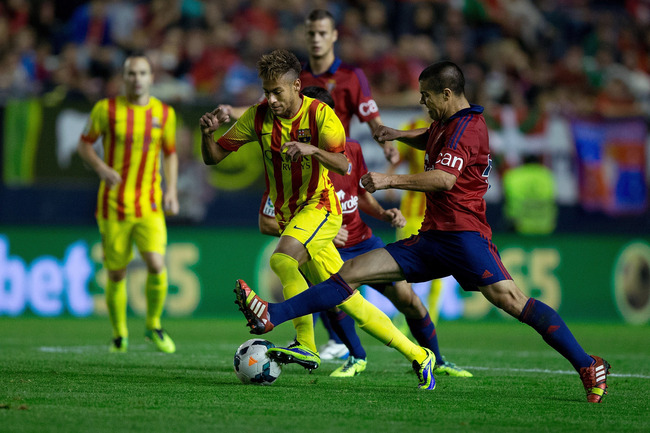 Neymar was easily man of the match.
Gonzalo Arroyo Moreno/Getty Images
This was a stunning performance from the Brazilian, who was a constant thorn in the side of Osasuna.
Whether he played out on the left or in a more central role, we saw everything the youngster had to offer. And it was mouth watering.
His runs were intelligent and incisive, and his passing was on point. In the absence of Lionel Messi, Neymar was a revelation.
He took a battering all night, but there were no histrionics. He just got up and on with the game.
All he was missing was a well-deserved goal.
His night was magical.
Iniesta off the Boil Again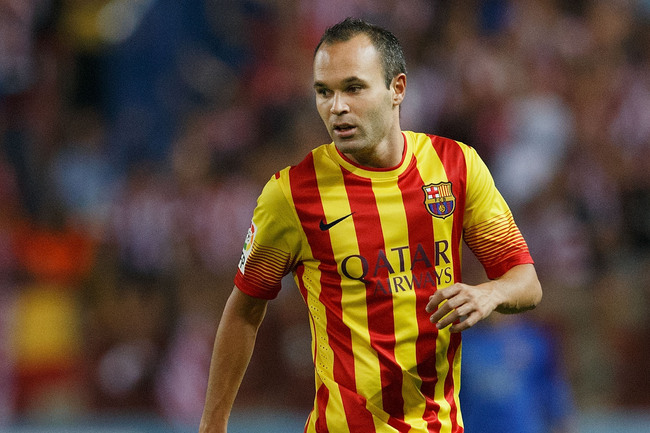 Andres Iniesta was off colour for much of the match.
Gonzalo Arroyo Moreno/Getty Images
Andres Iniesta didn't have the best of games.
Whilst there were glimpses of the usual Iniesta vintage, the diminutive midfielder was off colour for much of the match.
His game was summed up by the two presentable chances that came his way in the first 25 minutes.
Both were missed, and the second was sent high and wide. Noted for his passing accuracy, he was found wanting throughout this evening.
He must do better for Barcelona.
Toothless Osasuna Attack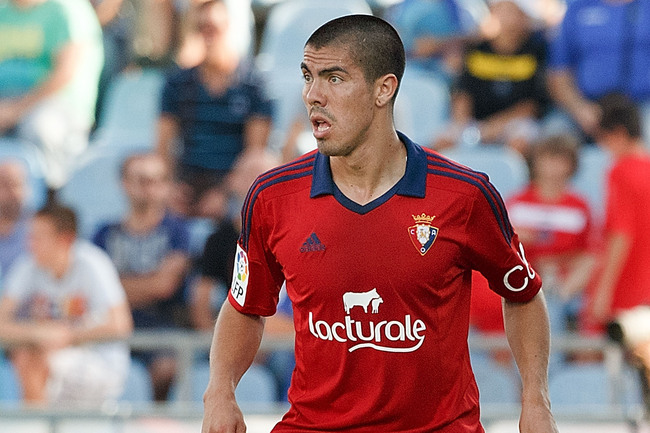 Osasuna's attack was nonexistent.
Gonzalo Arroyo Moreno/Getty Images
Much of the credit for another clean sheet must go to Barcelona's defence for the way in which they shut out the home side.
Yet, on this evidence, it's clear to see why the home side have scored just six goals all season.
It's hard to recall Victor Valdes having to make a save throughout the 90 minutes. The forwards worked hard but with very little to show for their efforts.
Their fans have every right to be concerned. This could be a long, arduous season for Osasuna.
The Return of Carles Puyol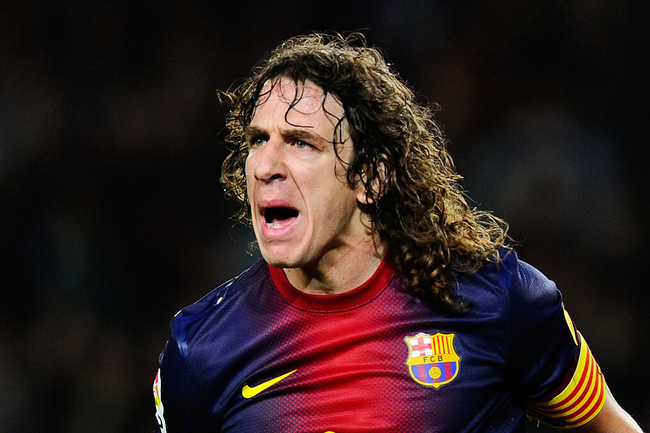 You would never have known that Carles Puyol had been out of action for seven months.
David Ramos/Getty Images
Carles Puyol is back!
And the old warrior show everyone just what Barcelona have been missing at the back these last few months.
The commitment that Barca's 35-year-old captain showed throughout is an example to all.
Time and again, we saw the calmness that he brings and how simple and effective his play is. He provides no frills—just good, old-fashioned defending. It's what he does best.
He was always at the right place at the right time, and if the likes of Marc Bartra and Martin Montoya want to know what it takes to be a success in defence at Barcelona, they only need take a look across the back line.
Keep Reading

FC Barcelona: Like this team?