LSU Fan Is Super Excited the Tigers Won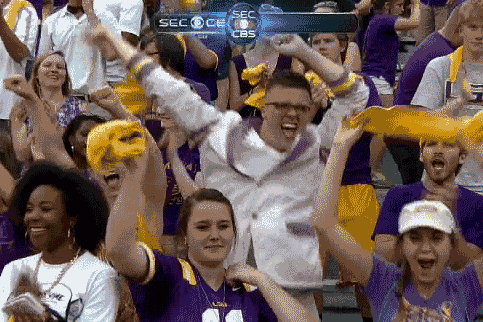 No. 10 LSU took down No. 14 Florida Gators 17-6 today in Death Valley, and no one was more excited about the final score than this LSU fan. He is dressed to impress and not afraid to show his enthusiasm for the Tigers victory.
Rock on LSU bro. And sweet jacket.