The ESPN College GameDay crew was in Seattle for the University of Washington's matchup against Oregon, and we saw plenty of insults of the Ducks' uniforms, Phil Knight and even Washington State.
Here are the best from the show, including some that didn't make it on air.
We Don't Live in Oregon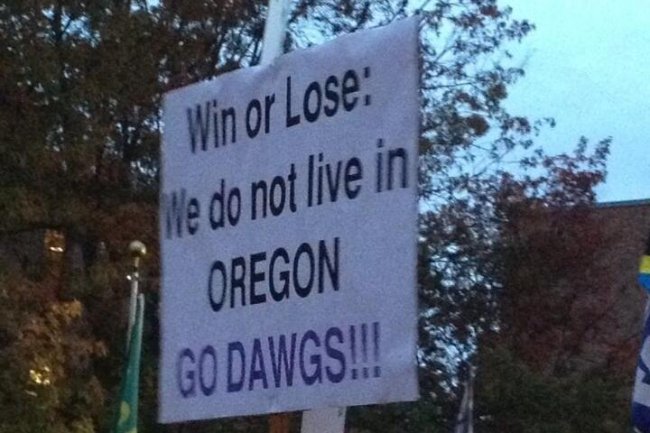 Bernie Madoff Has Some Thoughts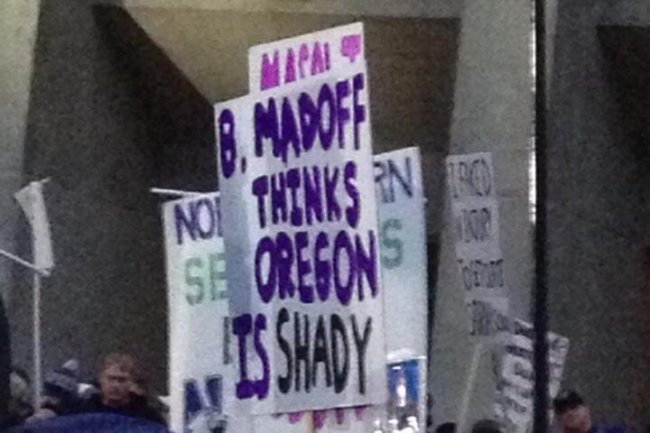 Interesting Statement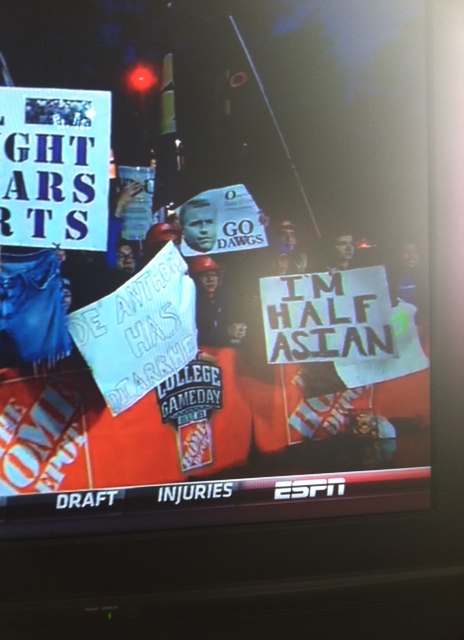 Is It That Many?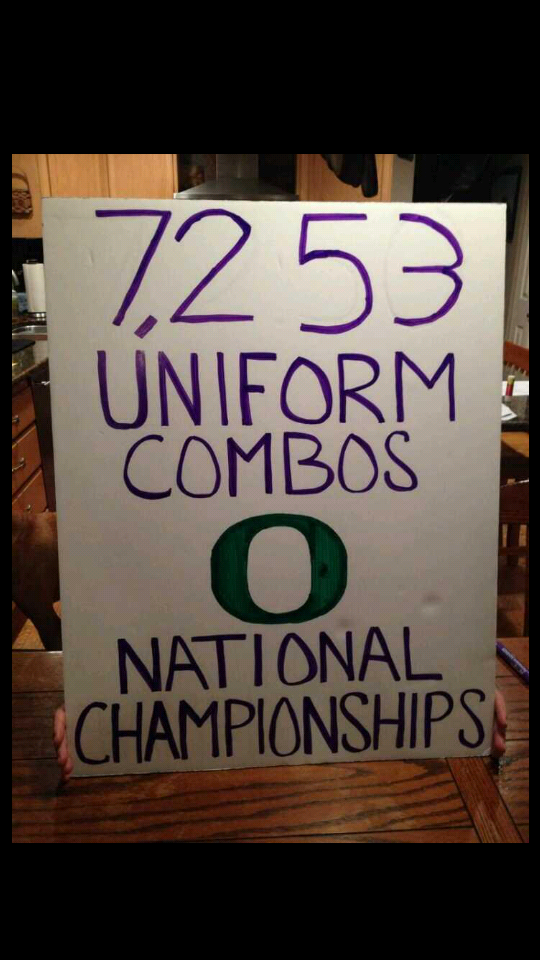 Another Dig
Hey softy! Love this sign! @Softykjr pic.twitter.com/ocHLhlMX83

— Greg Austin (@GRAustin03) October 12, 2013
Washington State Fans Aren't Safe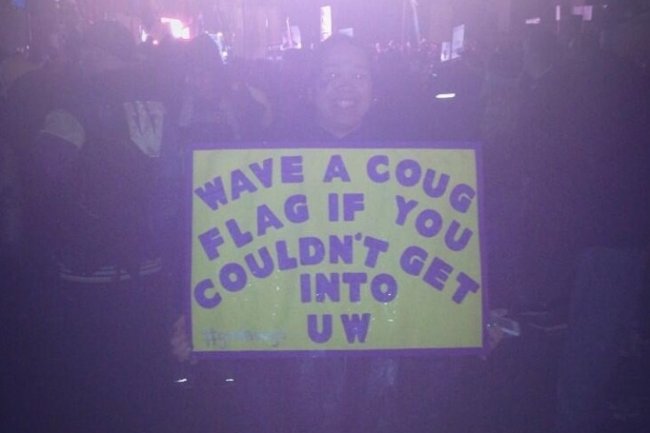 Nike Sign
Oregonians Don't Pump Their Own Gas
Favorite sign at gameday so far #Uw #collegegameday #BeatOregon pic.twitter.com/uvSSrp5IA7

— a c (@thelobster22) October 12, 2013
Even in the Land of Microsoft, This is an Insult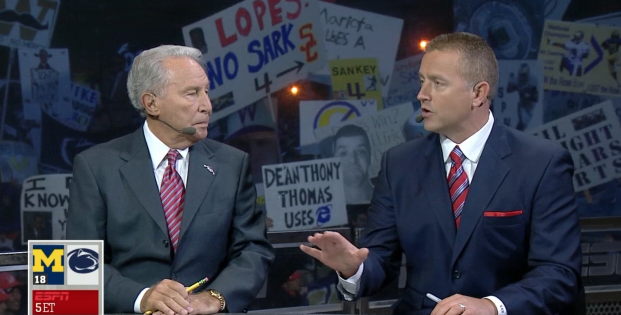 Another DAT Slam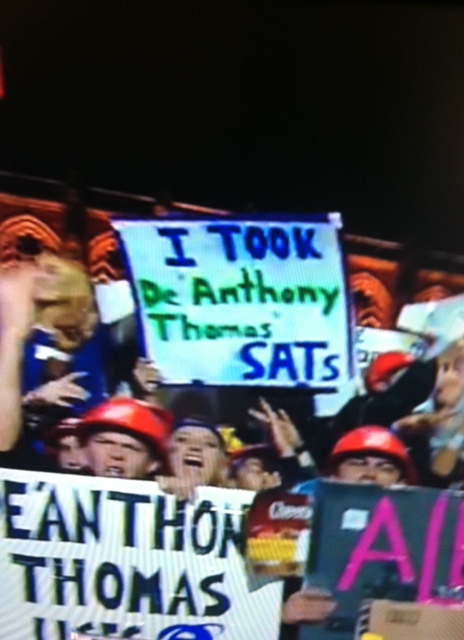 Oregon Trail
Left and Right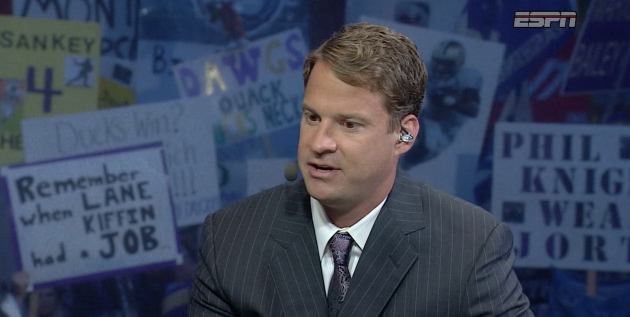 NSFW Signs Below
Someone had to do it I guess. pic.twitter.com/UF3PtTRES8

— Matt Trebby (@trebby) October 12, 2013
@bustedcoverage @Deadspin pic.twitter.com/i1cDaP8O55

— Matt Trebby (@trebby) October 12, 2013
Hat tip to Busted Coverage for a lot of these.