Nebraska vs. Purdue: Live Scores and Highlights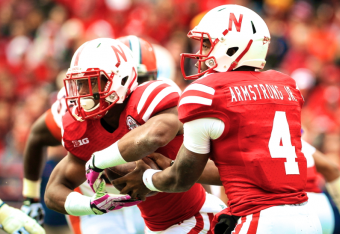 Nebraska 44, Purdue 7—FINAL
The Nebraska Cornhuskers hit the road for the first time this season on Saturday after five straight home games to open 2013.
Luckily, the Huskers faced a relatively tame crowd at Ross-Ade Stadium.
The two teams hadn't played since the 1950s, and the Huskers got their first-ever win against Purdue in just the second all-time meeting between these two programs.
Check out our wrap-up of today's game with 10 things we learned about the Cornhuskers today.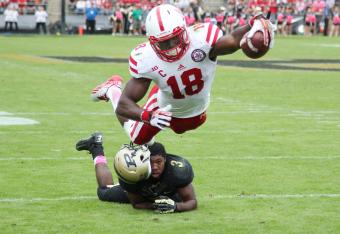 That's going to close out our live blog of Nebraska at Purdue.
Make sure you check back for updates on today's game, and check out all the great college football coverage all across Bleacher Report.
You can also follow me @davidrluther on Twitter!
With today's win, Nebraska improved to 5-0 overall and 2-0 in Big Ten play, putting them squarely in the hunt for a Legends Division title this season. Nebraska now gets a week off before visiting Minnesota on October 26.
Purdue drops to 1-5 overall and 0-2 in the Big Ten, with one of the nation's top defenses in Michigan State on the schedule for next week.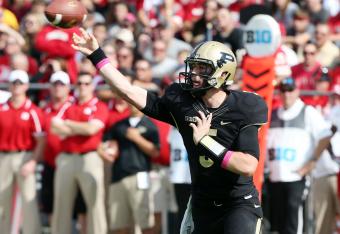 Purdue, for its part, still looks like the Purdue team we've seen for several years now. The Boilermakers are, in a word, bad.
A lot of Purdue's inability to move the ball against Nebraska today was due to youth. Nearly one half of Purdue's game day roster are sophomores or younger, and there's plenty of room for growth. Darrell Hazell has his work cut out for him in West Lafayette, but there are some glimpses of the future.
Young quarterback Danny Etling, while making some young mistakes, never walked off the field hanging his head. As his decision-making improves, Purdue's offense will improve by leaps and bounds. A continued improvement in the running game could also take a good deal of pressure off of Etling in the future.
Offensively, Nebraska was sloppy at times, and there were several communication problems between the quarterbacks and receivers. Still, against a young and inexperienced Purdue defense, Nebraska had more than enough weapons with the ball to keep the game out of reach for the Boilermakers.
Here are the final stats from today's game...
| | NEB | PUR |
| --- | --- | --- |
| 1st Downs | 21 | 11 |
| 3rd down efficiency | 11-21 | 3-14 |
| 4th down efficiency | 2-2 | 0-3 |
| Total Yards | 435 | 216 |
| Passing | 184 | 184 |
| Comp-Att | 16-31 | 14-36 |
| Yards per pass | 5.9 | 5.1 |
| Rushing | 251 | 32 |
| Rushing Attempts | 56 | 25 |
| Yards per rush | 4.5 | 1.3 |
| Penalties | 8-74 | 7-53 |
| Turnovers | 3 | 2 |
| Fumbles lost | 0 | 1 |
| Interceptions thrown | 3 | 1 |
| Possession | 37:17 | 22:43 |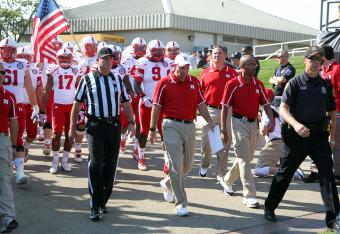 Nebraska's defense was up and down over the first month of the 2013 season. For the second straight week, we can safely say the Cornhuskers defense was up.
That's more important than many people might realize. Once Taylor Martinez returns and the Huskers reach the meat of their Big Ten schedule, a solid defense puts Nebraska right in the middle of the Legends Division hunt.
Remember to stick around for our final thoughts and analysis coming up...
FINAL SCORE: Nebraska 44, Purdue 7
Nebraska recovers the onside kick, and a knee will end this game.
DeAngelo Yancey, a true freshman, hauls in the 55-yard pass from true freshman Danny Etling.
And Purdue will attempt the onside kick...for kicks and giggles.
TOUCHDOWN, Purdue!
Purdue ruins the shut out with just 39 seconds left in the game.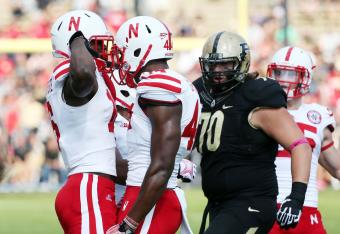 A complete win for Nebraska. Solid offensive performance, and the defense clamped down on a clearly overmatched and inexperienced Purdue offense.
Once the game goes final, we'll have some final stats and stick around for some wrap-up analysis and final thoughts.
TOUCHDOWN, Nebraska!
Nebraska adds some box-score numbers, and the Huskers now lead 44-0 with under a minute to go.
King Frazier walks in for the score.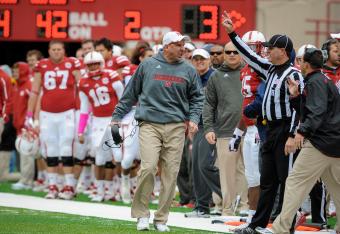 Nebraska still keeping a balance between running clock while showing a wilingness to call a pass play to move the sticks.
Nebraska holds on fourth down, and the Huskers have 5:26 standing between them and their first shutout since Ndamukong Suh was anchoring the Nebraska defense.
Regardless of whether or not Purdue manages any points, this defensive performance by Nebraska is exactly what the doctor ordered for a defensive unit many were down on early this season.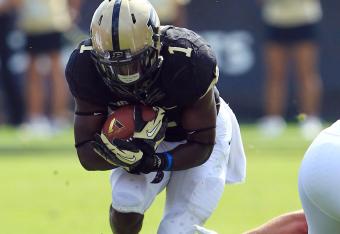 Akeem Hunt makes a few Huskers miss, and Purdue now has its deepest field position of the day. The shutout is in danger!
INTERCEPTION, Purdue
Bo Pelini wanted his team to finish drives (accomplished) and eliminate turnovers (decidedly not accomplished).
Nebraska holds on fourth down, and the Huskers will take over near midfield with eight minutes left.
Look for a lot of running and a lot of underclassmen rotating into the game for the Cornhuskers.
Randy Gregory has his third sack of the day wiped out thanks to an offside penalty.
Danny Etling is a young freshman. That's why I'm not harping on him too much about being overanxious today. A lot of balls thrown too soon, too high, into too much coverage.
Truth.
First time today Purdue has started a drive beyond its 25-yard line.

— Brandon Vogel (@brandonlvogel) October 12, 2013
Nebraska starting to rotate in the rest of its travel roster with just over nine minutes left in the game...
Can Purdue break through to ruin the Huskers' bid for a shutout?
A new coach and a young quarterback are combining for multiple delay-of-game penalties today for Purdue.
This article is
What is the duplicate article?
Why is this article offensive?
Where is this article plagiarized from?
Why is this article poorly edited?