Mexico have looked like a team lost in the second half during the majority of their World Cup qualifiers this year.
Thanks to some late heroics from Raul Jimenez Friday night, El Tri kept their 2014 plane tickets to Brazil on hold, if only for one more match.
Jimenez's bicycle kick goal in the 86th minute broke a 1-1 tie between Mexico and Panama at the Estadio Azteca and gave El Tri the 2-1 win and three points they desperately needed in the CONCACAF table.
ESPN's SportsCenter Twitter account had the post as things went final:
Raul Jimenez scores game-winning goal as Mexico beats Panama, 2-1. El Tri now have a 68% chance to qualify for 2014 World Cup.

— SportsCenter (@SportsCenter) October 12, 2013
Soccer.com chimed in with this analysis:
Game over! #México wins in the most dramatic way! A 2-1 win is secured thanks to a magical goal from Raúl Jiménez!

— SOCCER.COM (@soccerdotcom) October 12, 2013
Oribe Peralta scored a first-half goal to give Mexico the lead, but Luis Tejada tied things up with a goal of his own in the 81st minute, a scene Mexico's fans are all too familiar with after a frustrating calendar year of international play.
But Jimenez secured the all-important victory and did so in epic fashion, finding the back of the net with a nifty finish that you'll likely be seeing on sports broadcasts for quite some time.
Here's a look at the current World Cup qualifying standings after Mexico's victory:
Current CONCACAF Table Standings

| | | | | | |
| --- | --- | --- | --- | --- | --- |
| Place | Team | W | D | L | Points |
| 1 | United States | 6 | 1 | 2 | 19 |
| 2 | Costa Rica | 4 | 3 | 2 | 15 |
| 3 | Honduras | 4 | 2 | 3 | 14 |
| 4 | Mexico | 2 | 5 | 2 | 11 |
| 5 | Panama | 1 | 5 | 3 | 8 |
| 6 | Jamaica | 0 | 4 | 5 | 4 |
FIFA.com
To help explain the importance of this match with respect to the World Cup, we'll defer to this tweet from ESPN's Stats & Info before kickoff:
Mexico can't clinch World Cup berth today, but controls own destiny. They face Panama tonight on ESPNEWS (9:15 ET) pic.twitter.com/m7Frzfftn0

— ESPN Stats & Info (@ESPNStatsInfo) October 11, 2013
That said, it was clear El Tri had history on their side in terms of playing in big moments such as the one that just unfolded. OptaJack explains on Twitter:
0 - Panama have never qualified for the FIFA World Cup, while Mexico have qualified for each of the last 5 tournaments. Faceoff. #MEXvPAN

— OptaJack (@OptaJack) October 12, 2013
In keeping with those tweets, Mexico got off to a blazing start on Friday night. Clearly aware that it's win-or-go-home time with respect to a trip to Brazil, El Tri were dominant in their attacking third and made the Panama defense react multiple times within the first few minutes.
ESPN FC had this tweet to chronicle that stretch:
10 minutes in and 4 shots on goal for Mexico. Score still 0-0 on ESPNEWS.

— ESPN FC (@ESPNFC) October 12, 2013
That being said, we've seen Mexico jump out in front before. Their match with Honduras went in similar fashion, and soccer analyst Kyle McCarthy was quick to point out that there's a reason teams play all 90 minutes:
The question for Mexico isn't about whether it can start brightly. It is whether the energy and the incisiveness persists after tempo drops.

— Kyle McCarthy (@kylejmccarthy) October 12, 2013
El Tri continued to push the pace into the halfway mark of the first half, showing nice pace and an ability to penetrate Panama's defense.
As noted by SoccerAmerica, though, the home side continued to struggle once they were in position to score:
Mexico-Panama still 0-0 in 23rd minute. Same ol' Tri so far. Playing with energy but everything breaks down in final 18.

— SoccerAmerica (@socceramerica) October 12, 2013
That changed in the 40th minute.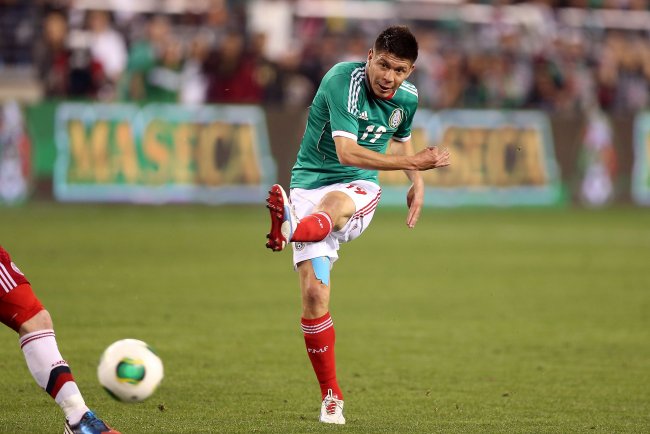 Christian Petersen/Getty Images
Peralta ended the tie with a beautiful goal off an assist from Javier "Chicharito" Hernandez, and Mexico found themselves out in front just before halftime thanks to his effort.
Fox Soccer Trax marveled at the goal on Twitter:
Upon review, really a lovely goal by Peralta. Chicharito set him up deftly. Oribe took a touch to settle the ball and then volleyed hard.

— FOX Soccer Trax (@FOXSoccerTrax) October 12, 2013
As noted by ESPN's Stats & Info, Peralta is really coming on for Víctor Manuel Vucetich's side:
Oribe Peralta's goal in the 40th gives him 4 in his last 4 matches with Mexico ... Mexico leads Panama 1-0 at halftime

— ESPN Stats & Info (@ESPNStatsInfo) October 12, 2013
The 1-0 score would stick at the midway point of the match, giving El Tri some breathing room and a chance to atone for their sins against Honduras in a similar situation earlier this year.
Late in the game, it looked like history was going to repeat itself.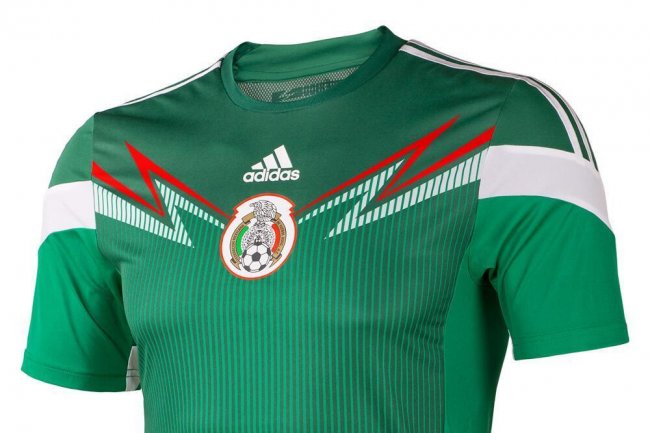 Chicharito had a chance to increase the lead to two with a penalty kick early in the final 45 minutes, but he failed to convert. As noted by ESPN's Paul Carr, he has now choked away his past two free chances in the box:
Javier Hernández has missed two straight penalties for Mexico (also vs Japan at Confed Cup).

— Paul Carr (@PCarrESPN) October 12, 2013
NBC Sports' Jeff Kassouf noted that the Mexican faithful weren't too kind with their opinions after the miss:
Chicharito being royally taunted after the awful PK. Mexico still lead, though.

— Jeff Kassouf (@JeffKassouf) October 12, 2013
The blunder was a huge momentum shift for Panama, one that Los Canaleros used to their advantage to even things up.
Tejada was almost the man of the hour in Mexico City; he took a pass from Gabriel Torres and booted it past Guillermo Ochoa for the equalizer late in the second half. Los Angeles Galaxy insider Adam Serrano was certainly impressed:
WOW! Panama! Luis Tejada with the goal in the closing minutes! It's tied up late. How big is Penedo's save now?

— Adam Serrano (@LAGalaxyInsider) October 12, 2013
But Jimenez roared back with his game-winner, a moment that Mexico will certainly try to use to build momentum with heading into a crucial match with Costa Rica and impending playoff showdown with New Zealand later this year for a spot in Brazil.
Soccer analyst Ives Galarcep had no words for the strike:
GOAL MEXICO!!! Wow, 2-1. Just wow. Raul Jimenez take a bow. King of Mexico right now.

— Ives Galarcep (@SoccerByIves) October 12, 2013
ESPN's Tom Marshall called the goal "special" in this tweet:
That really was a little bit special from America's Raul Jimenez. Set up an overhead kick for himself and smashed it in off the post.

— Tom Marshall (@mexicoworldcup) October 12, 2013
Mexico kept their World Cup hopes alive, while Panama's setback is one that will keep the country out of competition next summer after a strong stretch of play over the past few months.
El Tri are still in win-now mode and will be until the final World Cup spots are handed out, but this is a match that will hopefully be a turning point toward the future.
In international soccer, momentum is everything. Mexico is on the cusp of creating just that in the next few weeks.
Grades
Mexico vs. Panama Grades

| | | | |
| --- | --- | --- | --- |
| Mexico Player | Grade | Panama Player | Grade |
| Guillermo Ochoa | B+ | Jaime Penedo | C |
| Hugo Ayala | B+ | Harold Cummings | C- |
| Rafael Marquez | C+ | Roman Torres | C |
| Miguel Layun | B | Luis Henriquez | B- |
| Jorge Torres | B- | Felipe Baloy | B |
| Giovani Dos Santos | C+ | Gabriel Enrique Gomez | B- |
| Javier Aquino Carmona | C | Marcos Anibal Sanchez Mullins | B+ |
| Jesus Zavala | B- | Alberto Quintero | C |
| Carlos Pena Rodriguez | B+ | Anibal Godoy | C |
| Javier Hernandez | C | Amilcar Henriquez | B |
| Oribe Peralta Morones | A | Blas Perez | C+ |
| Subs | | Subs | |
| Fernando Arce | C+ | Luis Tejada | A |
| Christian Gimenez | B+ | Jairo Jimenez | B |
| Raul Jimenez | A+ | Gabriel Torres | A- |
Raul Jimenez, Mexico: A+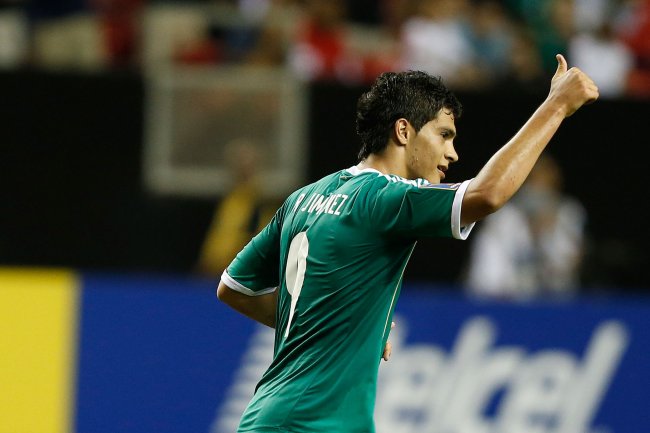 Mike Zarrilli/Getty Images
After subbing on for Jesus Zavala, Jimenez couldn't have had a better second half.
His goal ensured El Tri the victory, and it was the most impressive moment from a match that really could have gone either way. For now, he's the man of the hour in Mexico and likely will be for the next few days.
Blas Perez, Panama: C+
Will Mexico be in the 2014 World Cup field?
The FC Dallas striker has been one of the best Panamanians over the past few months, but he failed to produce that level of efficiency against Mexico on Friday.
He was lifted for Gabriel Torres in the second half, a decision that paid dividends for Panama when Torres was part of the battery that resulted in the equalizing goal.
What's Next?
Mexico will travel to Costa Rica on Tuesday for their final CONCACAF World Cup qualifying match of 2013. The Costa Ricans recorded a 0-0 draw at the Estadio Azteca during the first leg of this matchup in June but are coming off a 1-0 defeat at the hands of Honduras.
Panama will do the same against United States in a rematch of this year's Gold Cup final.
The Americans won the tournament with a score of 1-0 in July and also beat Los Canaleros during a World Cup qualifier in June. The U.S. will have the momentum of a 2-0 victory over Jamaica on Friday night heading into the match.
Follow B/R's Ethan Grant on Twitter.