OKC Thunder: Could Steven Adams Break into the Rotation Right Away?
Use your ← → (arrow) keys to browse more stories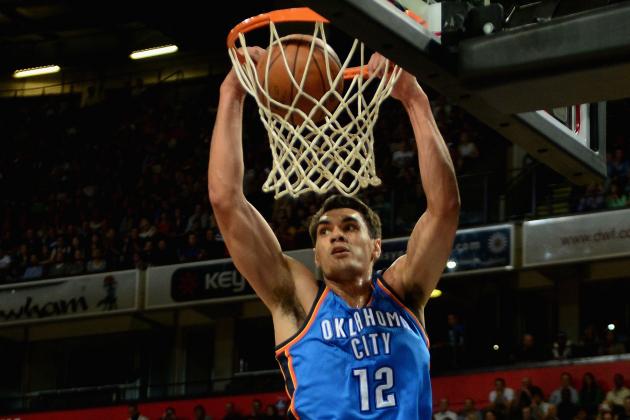 Jamie McDonald/Getty Images

The one-time project is still correctly labeled as an ongoing project. But instead of preparing for his sophomore season at Pittsburgh, the New Zealand native is in his first training camp with the Oklahoma City Thunder, viewed by man as the team's future at the center position...