Twitter can be a great place for sports personalities to engage with fans—as long as they do it the right way.
Chris Broussard's recent exchange with a fan is an example of what not to do.
Brandon Jacobs is looking like Franco Harris tonight!

— Chris Broussard (@Chris_Broussard) October 11, 2013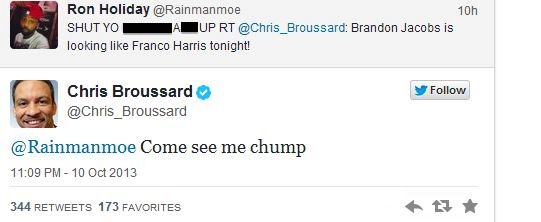 "Come see me, chump" is the the ESPN analyst's equivalent of "Come at me, bro."
Thanks to BSO for the find.