Timothy Bradley Needs to Beat Marquez to Become Elite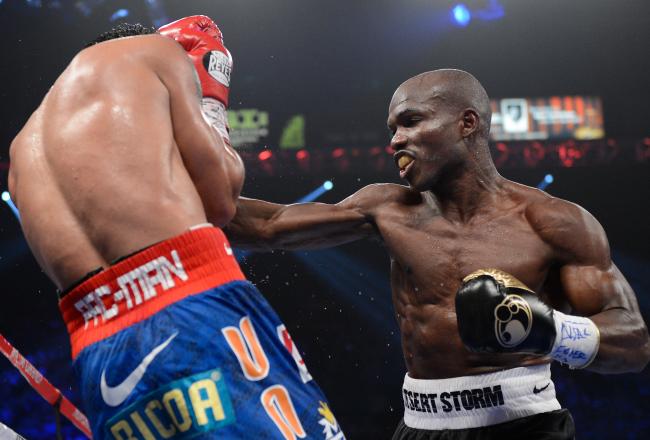 Kevork Djansezian/Getty Images
You wouldn't know it based on his reputation, but Timothy Bradley is undefeated.
Yes, that's right. Maybe his victory over Manny Pacquiao was tainted, but it is a win on his record and it's not the only marquee victory he has. Bradley also has impressive wins over Ruslan Provodnikov and Joel Casamayor, among others.
But when there are discussions about whom the best boxers in the world are, Bradley's name does not come up.
That could change this Saturday.
Bradley takes on Juan Manuel Marquez in Las Vegas. Fighting to defend his welterweight belt, Bradley will have to fend off a difficult, experienced and savvy fighter. If he can pull off the win, then Bradley will finally be recognized as elite.
Marquez is one of the best counterpunchers in the game right now, and he's going to need to use that to keep Bradley at bay. He's not as strong as Bradley, so he's going to have to use his agility to maneuver out of any big punches.
There's also the fact that he's 40, and his endurance is not where it once was.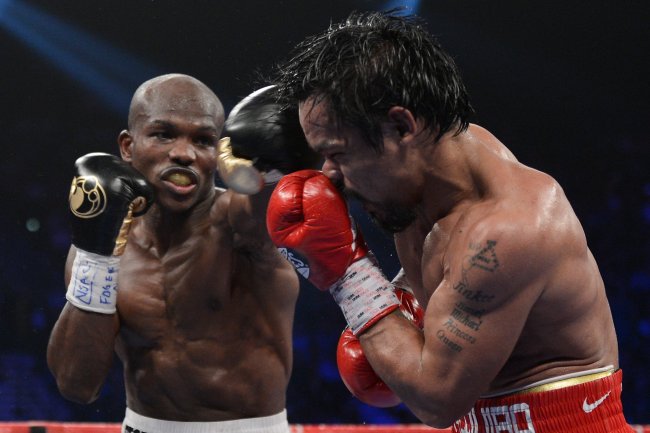 Kevork Djansezian/Getty Images
Bradley, on the other hand, is one of the strongest boxers in the sport, but doesn't use it to his advantage. He's normally very calculated, not taking too many risks, but he threw that plan out the window against Provodnikov, where he went all-out and suffered concussion-like symptoms as a result.
If Bradley can land punches on Marquez, I think he has a good shot at winning. He's not a powerful puncher, but he's stronger than Marquez and, assuming he's fully healthy, more physically fit.
Let's put a potential win in perspective. Bradley would have wins against Pacquiao and Marquez, two of the best fighters of the last decade, two of the best boxers of their generation. Whether or not you think the fix was in during the Pacquiao fight, the fact is that he won the match. Two wins against two of the best has to put Bradley in the realm of the elite.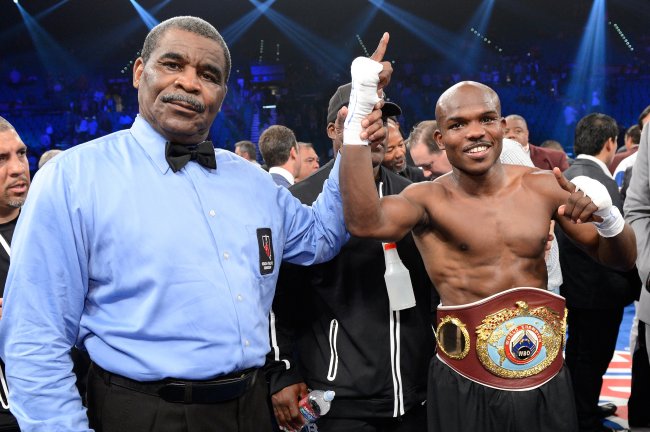 Kevork Djansezian/Getty Images
So maybe he doesn't have the dominating personality of Floyd "Money" Mayweather, and maybe he doesn't have the most exciting boxing style. But boxers shouldn't be judged purely on style. It's important, but it's not the only thing. Boxers should be judged, above all, on victories. And right now, Bradley is undefeated. He's 30-0. He holds the welterweight belt.
And now he has the chance to take on a truly great fighter. Let's not forget about Juan Manuel Marquez and his accomplishments. He's 55-6, has a remarkable 40 KOs and has won seven world titles in four different weight classes. He's probably the best Mexican boxer of all-time, and he's a sure-fire Hall of Famer.
Marquez is ranked as the third pound-for-pound fighter in the world, according to Ring Magazine.
Bradley, by the way, is ranked eighth.
So yes, this would be a pretty big upset for Bradley. A win gives him two huge victories on his resume. A win gives him two victories over Hall-of-Famers. And yes, a win would put him amongst the elite. This is a pivotal bout for Bradley. A win puts him in the elite. A loss makes him a footnote of history.
Can he do it? I think he can. And I think he will leave this weekend as one of the elite boxers in the world today.
This article is
What is the duplicate article?
Why is this article offensive?
Where is this article plagiarized from?
Why is this article poorly edited?