5 Matchup Nightmares That Could Cost MLB Teams the Pennant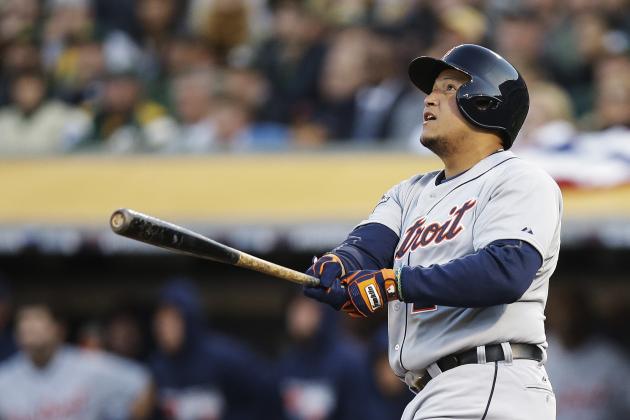 Ezra Shaw/Getty Images
Watch out Boston: Miguel Cabrera is coming to town.
With the Detroit Tigers besting the Oakland Athletics last night, the final matchups for both leagues' championship series have officially been set.
However, while all four remaining teams have their overall strengths, there are individuals who can make or break their teams' chances of advancing.
For instance, while the Boston Red Sox are depending on Jon Lester to be a rock, Miguel Cabrera owns a career .526 batting average against him. On the other end of the spectrum, St. Louis Cardinals slugger Carlos Beltran has yet to record a hit against Los Angeles Dodgers closer Kenley Jansen.
Read on to see five matchup nightmares that could cost each MLB team the pennant.
All statistics sourced from Baseball-Reference.com and FanGraphs.com.
Begin Slideshow

»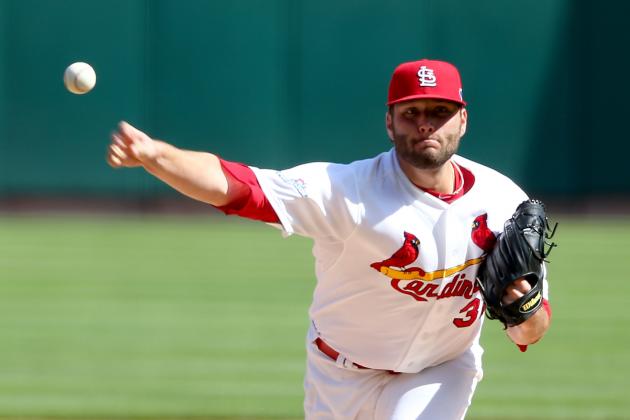 Elsa/Getty Images
Lance Lynn was up and down in 2013, but dominated the Los Angeles Dodgers.
Despite almost notching 200 strikeouts and posting a 3.97 ERA, Lance Lynn's 2013 was frustratingly inconsistent. From June to August, Lynn posted a dismal 5.19 ERA, 1.46 WHIP and 2.30 K/BB.
However, three-month skid aside, the 26-year-old absolutely dominated the Los Angeles Dodgers in his May 24 start. Lynn tossed six scoreless innings, surrendering just two hits, a walk while striking out nine batters.
In fact, only Carl Crawford and Juan Uribe reached base.
Even though Lynn has never faced Yasiel Puig, his performance against Andre Ethier, Matt Kemp and Adrian Gonzalez illustrates the type of dominance the righty could bring to the table.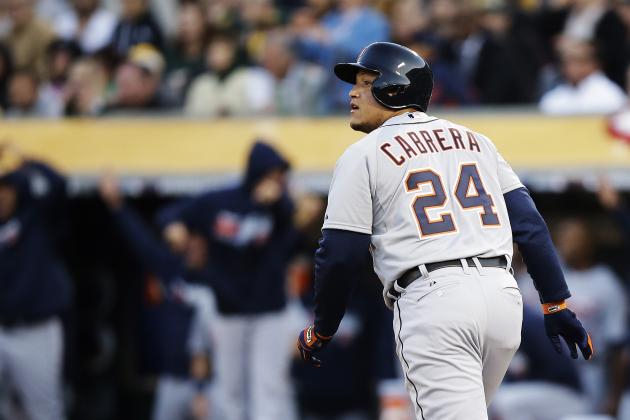 Ezra Shaw/Getty Images
Miguel Cabrera particularly enjoys hitting against Jon Lester.
There are few pitchers who Miguel Cabrera doesn't light up, but Jon Lester is not one of them.
Since 2006, Miggy has owned a .526 batting average and 1.414 OPS with three extra-base hits over 24 plate appearances. Most of this damage has come in 2013, however. Cabrera collected a home run and three RBI versus Lester this season.
As the Boston Red Sox anchor, it's likely the team will throw Lester twice in the ALCS. If that plan comes to fruition, Miguel Cabrera will be licking his chops.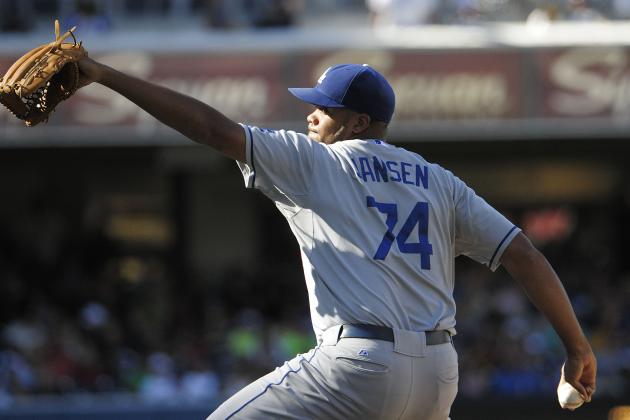 Denis Poroy/Getty Images
Kenley Jansen is one of the best closers in baseball.
Carlos Beltran lives for the postseason. In his career, the 36-year-old has owned a .345 batting average and 16 home runs. The 2013 playoffs have followed a similar tale. Beltran has collected two home runs and six RBI thus far, which helped power the St. Louis Cardinals past the Pittsburgh Pirates.
However, as great as Beltran has been in October, his dominance in 2013 might end at the hand of Los Angeles Dodgers closer Kenley Jansen.
Since 2010, Beltran has been clueless against the power righty. In fact, the veteran has yet to even produce a hit against Jansen.
Given the pair's history, the Dodgers will certainly opt for their dominant closer when Mr. October steps to the plate in the latter innings.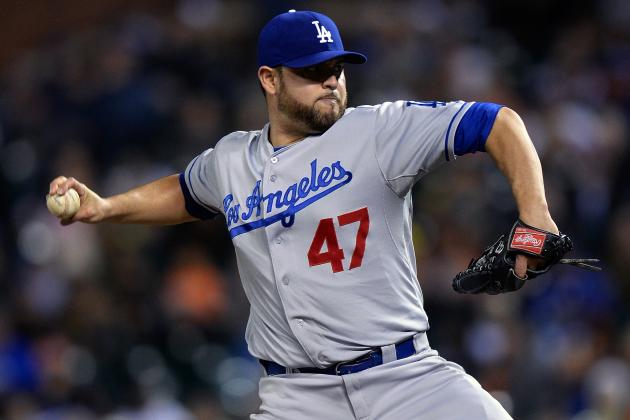 Thearon W. Henderson/Getty Images
Ricky Nolasco has been particularly sharp against the St. Louis Cardinals this season.
With his first stellar season since 2008, Ricky Nolasco is in line for a big pay raise this offseason.
While the Los Angeles Dodgers have yet to use him in the playoffs, perhaps they're just waiting to sick him on the St. Louis Cardinals.
Over two starts versus the Cardinals in 2013, Nolasco limited opposing hitters to a mere .222 batting average and .478 OPS. Even though Matt Carpenter, Carlos Beltran and Matt Holliday all technically collected RBI on his August 7 start, all the runs were unearned.
The Dodgers will likely use Zack Greinke and then Clayton Kershaw again in the first two games of the NLCS, but don't be surprised if the team hands the ball to the Redbird-killing Nolasco in Game 3.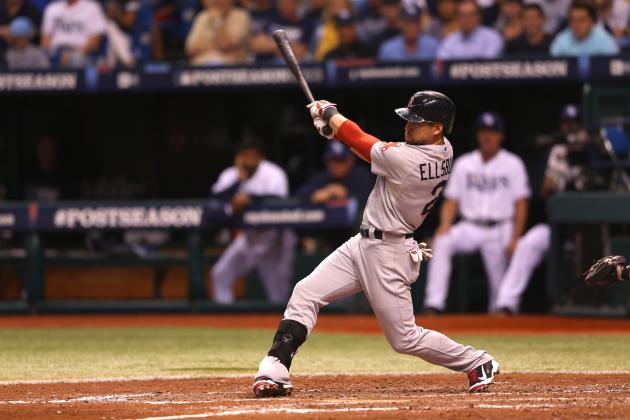 Mike Ehrmann/Getty Images
Jacoby Ellsbury has re-emerged as an elite hitter in 2013.
Jacoby Ellsbury's renaissance season in 2013 has played a large role in the success of the Boston Red Sox.
In addition to Ellsbury's overall accolades in 2013, the outfielder has been particularly productive against the Detroit Tigers' starting pitchers.
| | | | | |
| --- | --- | --- | --- | --- |
| PLAYER | BA | OPS | HR | RBI |
| Doug Fister | .400 | 1.100 | 0 | 2 |
| Rick Porcello | .333 | 1.667 | 1 | 1 |
| Max Scherzer | .667 | 1.667 | 0 | 0 |
| Justin Verlander | .500 | 1.333 | 0 | 1 |
While Rick Porcello and Doug Fister might not get their usual turn in the rotation, both Justin Verlander and Max Scherzer certainly will.
Given Ellsbury's dominance versus two of the Tigers' aces, expect the dynamic speedster to set the table for the dangerous Red Sox offense.