What Every European Nation Needs to Qualify for 2014 FIFA World Cup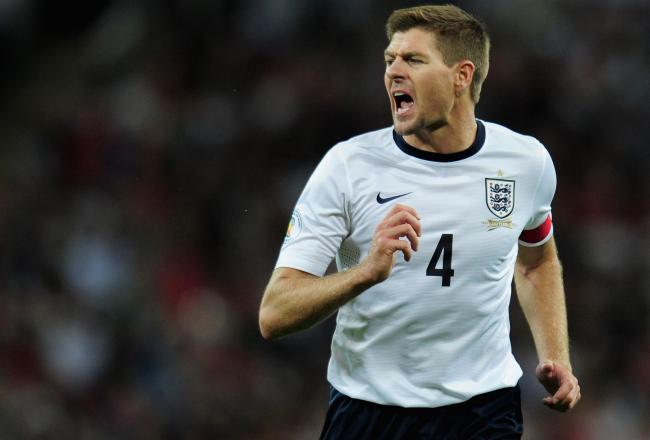 Shaun Botterill/Getty Images
The last gameweek of the 2014 FIFA World Cup qualifiers are upon us for the UEFA zone, with all nine groups set to finish with games on Friday and the following Tuesday.
By that time, nine group winners will know they are automatically going to Brazil to feature at next summer's World Cup finals, while eight more runners-up will face a playoff to make it that far. One unlucky runner-up will not even get the last-chance saloon of the play-offs.
Here's a rundown of what every team that can still qualify needs to do over the next week to secure their berth in Brazil.
Group A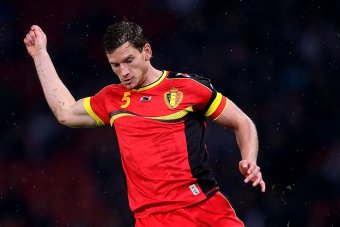 Scott Heavey/Getty Images
Belgium are just one point away from their first World Cup finals since 2002. A draw in Croatia on Friday will be enough to seal top spot in the group with a game to spare, though if they lose, they can still claim first place with a win at home to Wales in their last match.
Croatia are guaranteed second place and a shot at the playoffs, but they'll need to take maximum points and hope Belgium lose both if they want to qualify automatically.
Serbia are third, but six points behind Croatia with only one game to play.
Group B
With Italy having already qualified, the runner-up spot is between Bulgaria (13 points), Denmark (12), Czech Republic (nine) and Armenia (nine). Who will take this final spot is anybody's guess, though Armenia face the hardest task with Bulgaria and Italy to play.
Denmark's fate may rest with how strong a side Italy field in the first game, as they play lowly Malta in their last match.
Bulgaria play Czech Republic in the last round of games that could be a decisive fixture, but the group is still too tight to call at present.
Group C
In Group C, Germany will qualify for the World Cup with a win over Ireland on Friday.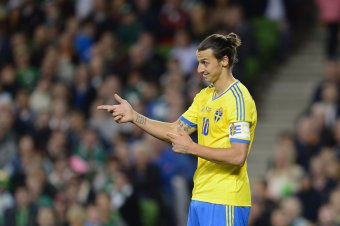 Jamie McDonald/Getty Images
Sweden are initially favourites for second place as they have a three-point lead over third-place Austria, but those two nations face each other in a pivotal clash on the same day.
If Sweden win, they'll finish at least second. If Austria win, they have a great chance of taking second as they play Faroe Islands last, whereas Sweden play Germany. A draw between Sweden and Austria would mean the Scandinavian nation required a point against the group leaders to be sure of second; otherwise it could come down to goal differential.
Ireland can mathematically make second—but require two wins themselves, two defeats for Sweden and an Austria defeat against Faroe Islands, as well as a seven-goal swing in their goal difference, to have a chance.
Group D
Holland are through; the runner-up spot is between Hungary, Turkey and Romania.
The latter side have to be favourites at this point, despite being in fourth place, as they face the beatable duo of Andorra and Estonia in their last two games, while both the other nations face a match against Holland.
The only team to have taken a point off Holland so far is Estonia, but they in turn have only beaten Andorra.
If Hungary manage to take a point off Holland and win against Andorra, it could come down to goal difference between them and Romania. Turkey face the most difficult combination of games with Estonia away and Holland at home.
Group E
Switzerland need just one win from games in Albania and at home to Slovenia to seal the top spot.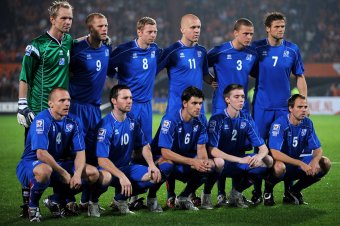 Shaun Botterill/Getty Images
Iceland are currently second and should beat Cyprus at home—leaving them at least two points clear if Slovenia do not win at home to Norway. If Slovenia do win, Norway are out of the running prior to their last match at home to Iceland.
In any case, two wins guarantees Iceland second, but a single win would be enough—if both Slovenia and Norway lose at least one of their remaining two games.
Group F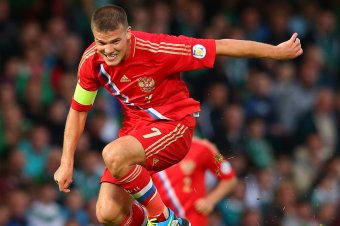 Alex Livesey/Getty Images
Russia are almost in Brazil, needing to just win two more away victories at minnows Luxembourg and Azerbaijan.
If they achieve that, there will be nothing Portugal can do to catch them, despite facing two winnable games themselves, at home against Israel and Luxembourg. One point separates the top two at present.
Israel need to beat Portugal on Friday to have any hope of remaining in with a shout of a top-two place, but even that will not be enough if Portugal and Russia win a game apiece.
Group G
Bosnia-Herzegovina should move to within one game of their first World Cup finals with a routine home win over Liechtenstein on Friday, but this group will still go to the wire.
Bosnia and Greece will be the top two of the group, with just the order to be determined.
Greece face Slovakia and Liechtenstein at home in their remaining games. Slovakia will be no pushovers but have disappointed at times during the qualifiers, including losing 1-0 at home to Greece earlier in the campaign.
Goal difference currently works in Bosnia's favour, but the most important thing for them will be to record the full complement of six points. They face Lithuania away in the last game.
Group H
Group H is certainly the most difficult to predict and the most wide-open group at this stage.
Any of four nations—England (16 points), Ukraine (15), Montenegro (15), Poland (13)—can still take first place, let alone the play-off spot. Only three points separates all three teams and, crucially, all four play each other on Friday.
England vs. Montenegro, Ukraine vs. Poland.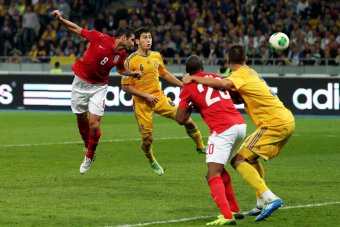 Clive Rose/Getty Images
After those fixtures, there might be two standout names that are looking good for qualification...or two draws could make the whole final evening a mess of nerves and apprehension.
The final round of games must assume three points for Montenegro and Ukraine, who face Moldova and San Marino, respectively, so they will finish on a minimum of 18 points. Should Ukraine therefore at least draw with Poland in the first game, that will put the Poles out of contention—they realistically need to win both their matches to have a hope.
England have so far won half and drawn half of their games. The same pattern over the last two fixtures will probably see them finish in the top two, but they may need the play-offs. Two wins for England at home guarantees them top spot.
Group I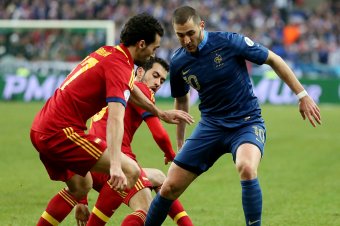 Scott Heavey/Getty Images
Finally, Group I is much more straightforward. Spain need four points from games against Belarus and Georgia to guarantee the top spot, but one win will be enough if France don't beat Finland.
France will then take second place and the play-off route. They can only win the group if they take more points from their one remaining game than Spain do from their two fixtures.
Playoff matches for the UEFA zone will be played on November 15 and 19, with four winners of the two-legged ties qualifying for the 2014 World Cup.
This article is
What is the duplicate article?
Why is this article offensive?
Where is this article plagiarized from?
Why is this article poorly edited?