Juventus Boss Fears Paul Pogba Exit, Fuels Arsenal and Chelsea Talk
October 10, 2013

Valerio Pennicino/Getty Images
Juventus president Andrea Agnelli has admitted he fears the Serie A club do not have the power to resist offers for their rising stars such as Paul Pogba, which could open the door for the likes of Arsenal and Chelsea to make bids.
Pogba left Manchester United for Juventus in 2012 and he made a major impact as the club lifted the Serie A title last season.
Despite having a side that has been tipped to challenge for Champions League glory, Agnelli believes the balance of power in Europe has shifted away from Italy.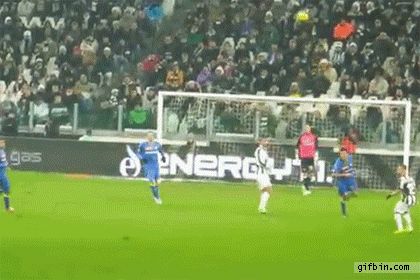 He cites the departures of Zlatan Ibrahimovic and Thiago Silva from AC Milan to Paris Saint-Germain to back up his argument.
Speaking at an Italian football conference, per Ben Jefferson of the Daily Express, Agnelli said: "Look at what happened to AC Milan. They had to give away Zlatan Ibrahimovic and Thiago Silva to pay the cheques."
Looking at his own club, Agnelli fears that Juventus and other Serie A sides could be viewed as a stepping stone to one of Europe's money-rich leagues.
Arsenal and Chelsea were credited with interest in the player in the summer transfer window, as confirmed by Pogba, but he remained with Juventus.
Agnelli does fear that could change in the future:
If I was to judge it from a footballers' point of view, Italy is no longer the final destination but a transit destination.

I am trying to think what will be of us in two or three years' time if we get a massive offer for one of the best talents we have today, Pogba, the French 20-year-old.

Would we be able to retain him? I don't know. I don't think at the moment we have the strength to retain such a player.
Pogba is tied to Juventus until 2016 and the Mirror's John Cross said last month that the player was in line for a bumper new deal.
That would be unlikely to deter interested parties, given the regard in which Pogba—Patrice Evra recently said he was a "huge loss" to Manchester United—is held.