Predicting the 5 South American Qualifiers for 2014 World Cup Finals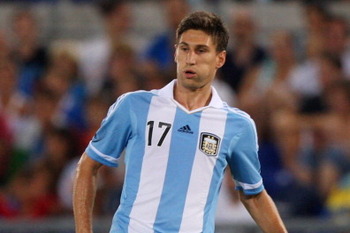 Paolo Bruno/Getty Images
After two years of frenetic activity and memorable clashes, the end finally draws near.
Friday and Tuesday will see the last two games of the South American Qualifying campaign take place, and we will finally know who wins those golden tickets to Brazil 2014.
The CONMEBOL competition is notoriously hard to predict.
We have seen this throughout the qualifiers as teams have looked set to miss out on the World Cup before coming through strong when it counted. Others appeared ready for glory, only to find themselves in the cold.
With 16 matches down, the die is almost cast.
The final line-up of South American teams going to the World Cup could look a little something like this.
5. Ecuador (Play-off vs. Jordan)
Joel Auerbach/Getty Images
In fifth place, and therefore missing out on one of the automatic spots for the World Cup, one is likely to find one of the most unfortunate teams in the competition.
Ecuador was in line for a top-three finish throughout before circumstances conspired against them.
A late surge in form from Uruguay and Chile has seen the Tricolor fall back down the rankings, while they have failed to win in their last four outings.
The tragic passing of Christian Benitez, who had netted four in the qualifiers, was also a blow for the nation.
Two finals await Ecuador, at home to Uruguay and away to Chile, but judging on their current form, they are definitely underdogs.
4. Chile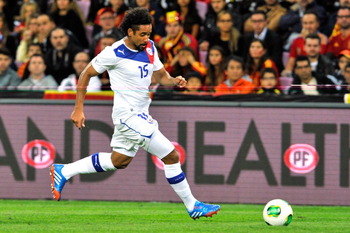 Harold Cunningham/Getty Images
After a dreadful start to qualifying, Chile enjoyed a resurgence thanks to an excellent change of coach.
Universidad de Chile legend Jorge Sampaoli grabbed the ailing Roja by the scruff of its neck, imparting a mixture of all-action football and unstinting discipline that befits a disciple of Marcelo Bielsa.
Chile could struggle against Colombia in the stifling heat of Barranquilla, but a draw in the following clash against Ecuador would be enough to confirm the side as automatic qualifiers.
3. Uruguay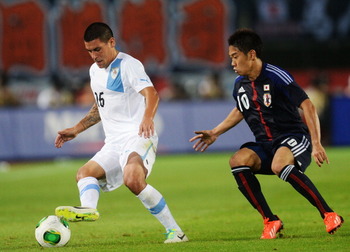 Atsushi Tomura/Getty Images
The Celeste turnaround has been one of the stories of the competition.
As recently as June, they looked even money to miss out on a play-off spot, with a rampant Venezuela desperate to claim their first ever place in a World Cup final.
An agonising win away to the Vinotinto, followed by a respectable Confederations Cup campaign, changed Uruguay's fortunes.
Oscar Tabarez's men have won all three of their last outings and, barring absolute disaster, will be assured of at least fifth place.
We can back them to do a little better, however.
Victories over an Ecuador team that has run out of steam and against an already qualified, injury-affected Argentina would give the Celeste a very impressive third place overall.
2. Argentina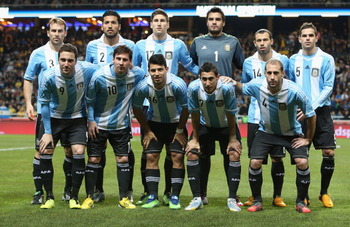 Jamie McDonald/Getty Images
There is no doubt that throughout the tournament, Argentina have been the most consistent, strongest team. The Albiceleste deserve first place, but they may have to fight in order to secure the honour.
Relaxed with the knowledge they are already through to the World Cup, Alejandro Sabella's men have been hit by a sudden injury crisis.
Lionel Messi, Gonzalo Higuain, Javier Mascherano and Fernando Gago are the biggest names missing for the last two outings.
A tense draw against a Peru side better than their position, followed by a defeat in the Estadio Centenario at the hands of bitter rivals Uruguay, could see Argentina give up the top spot at the very last minute.
1. Colombia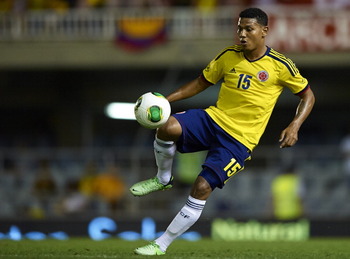 Manuel Queimadelos Alonso/Getty Images
Those fitness problems for Argentina are exactly why Colombia will finish at the top of the WCQs in South America, with maximum points from their last two games. Considering how they started the competition, that would be some achievement.
An underwhelming four points from their first three games and the premature sacking of Leonel Alvarez set off the "crisis team" alarm bells.
Luckily, though, the FA hit the bullseye in recruiting Argentine maestro Jose Pekerman, and what has followed has been a transformation that has made the nation one of the most watchable sides in world football.
The likes of Radamel Falcao, James Rodriguez, Macnelly Torres and Pablo Armero have thrived under the former Argentina coach, and their talents should be more than enough to see off Chile and Paraguay and, depending on the Albiceleste's results, claim the summit.
Keep Reading