WWE Has Too Large a Percentage of Comedy-Relief Characters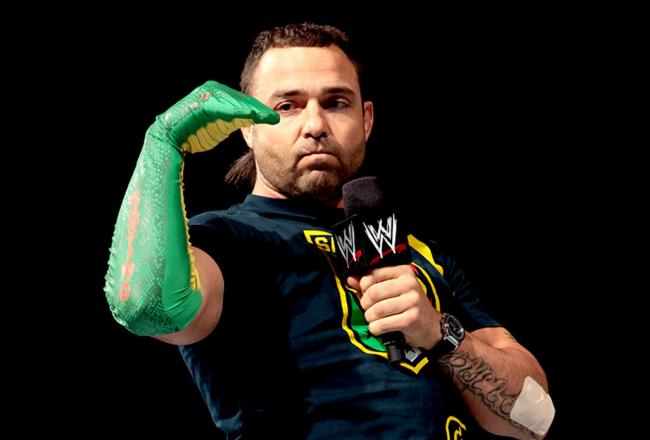 Photo: WWE

There are too many clowns in WWE's circus right now.
Monsters like Bray Wyatt will struggle to find opposition in a world so heavily occupied by dancers and grinners. WWE is both a violent showcase of athletes locked in blood feuds and light-hearted ridiculousness.
The balance between those two elements is off.
In between the disturbing and dramatic action WWE fans watch, comic-relief is necessary. You can't have three grudge matches in a row and expect the audience to continue to invest.
The palate needs cleansing.
That's the job of Superstars like Santino Marella and 3MB, to provide a few chuckles and an emotional breather. The problem is that too much of WWE's roster is playing this role.
Of the male wrestlers listed on WWE.com, about 50 of them are actually on TV with any regularity. Yoshi Tatsu, for example, isn't around enough to be considered for this discussion. Of those warriors, brawlers and acrobats, there is a healthy contingency of clowns.
The following Superstars are currently used in a comic-relief capacity.
Great Khali
Santino Marella
3MB (Drew McIntyre, Heath Slater and Jinder Mahal)
Tons of Funk (Brodus Clay and Tensai)
Fandango
Los Matadores (Fernando and Diego)
That makes nine Superstars who play the crowd for laughs, not counting El Torito and Hornswoggle, which accounts for 18 percent of the roster. A few comedy wrestlers are fine, but just under a fifth of the wrestlers active for WWE feels like too much.
The issue comes most apparent when trying to book feuds for WWE's more serious and darker characters. It's not as if the Wyatt Family is a good fit opposite Los Matadores or that The Shield and Tons of Funk could engage in a believable feud together.
Erick Rowan and Luke Harper need gutsy heroes who can challenge them and push them to their limit. It would feel mighty strange to see a pair of bullfighters with a mini-bull in their corner do that.
The recent Tag Team Turmoil match at Night of Champions showed how an excess in comedy characters hurts the product.
In a match with five teams competing, fans had no faith in two of them winning. 3MB and Tons of Funk then just served as filler, not competent rivals who could better the match.
It would be like a having tournament that resulted in the Golden State Warriors playing against Will Ferrell's Flint Tropics.
WWE will be hard-pressed to book well when so many of its options are clownish.
Antonio Cesaro is an uppercutting beast of a man. Lately, he's been forced to do battle with Great Khali and Santino in silly outings, including one which ended in him swinging a little person around in the center of the ring.
Cesaro swinging Hornswoggle around can't be the best use of his talents, can it?
This kind of juxtaposition of warrior and jester is bound to happen with such a large chunk of WWE's roster being in Santino's class.
In trying to find a suitable opponent to challenge Curtis Axel for the Intercontinental Championship, WWE is forced to skip over a fifth of the roster automatically. A feud with Fandango is bound to have Axel look more ridiculous than intimidating.
The other issue is that the prominence of these comedy characters pushes other wrestlers out of the spotlight.
El Torito has been highlighted on Raw more than Big E. Langston over the last two weeks. The Great Khali is a consistent part of WWE programming, while Curt Hawkins, Hunico and JTG have been so inactive that it's surprising to hear that they still work for the company.
WWE can't be a conveyor belt of brooding badasses, but do we need Santino, Khali and Hornswoggle in addition to El Torito? Does the tag team division benefit from having so many teams who we can't take seriously?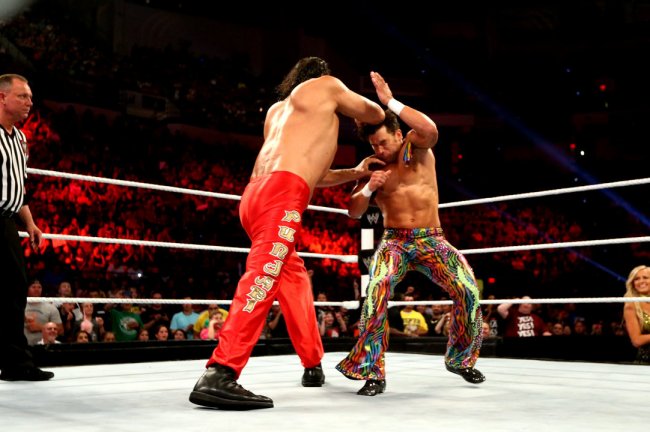 At its best, WWE is a trip to the movies.
The battles in and out of the ring are like horror, action, drama and comedy movies, depending on the characters involved. In an attempt to appeal to kids and perhaps born from a lack of ideas, WWE is relying too much on the last option.
The company seems too much like its most cartoonish days. Should the Repo Man come back to manage someone, we'll know WWE has fully made the transition back to the early '90s.
With ratings for Raw hitting historic lows, it's time to slice away some of the goofiness of the product and replace it with something more enticing.
Cut back on the sock puppets in favor of destruction, emotion and spectacle. The audience will be thankful.
This article is
What is the duplicate article?
Why is this article offensive?
Where is this article plagiarized from?
Why is this article poorly edited?