If This Is RGIII, His Shopping Disguise Needs Some Work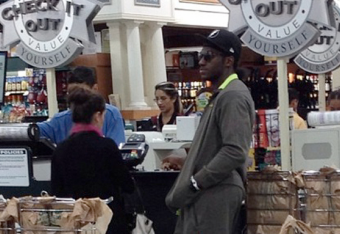 Image via @_ivetteH

Going out in public can be a hassle for star athletes and celebrities.
More often than not, someone will recognize you, and you'll end up posing for pictures in the dairy aisle for 10 minutes when you just wanted to pick up a carton of half and half.
That's why stars wear "disguises" when they go out in public, as a man who certainly appeared to be Robert Griffin III attempted to do this week at a Harris Teeter in Brambleton, Va. I'm putting emphasis on the word "attempted" because, well, he wasn't fooling anyone.
The images were taken by a shopper who noticed a man in shades who looked a lot like the Washington Redskins quarterback waiting in line at the store on Tuesday.
Pictures were taken, and the images were eventually picked up by Joe Kinsey of Busted Coverage.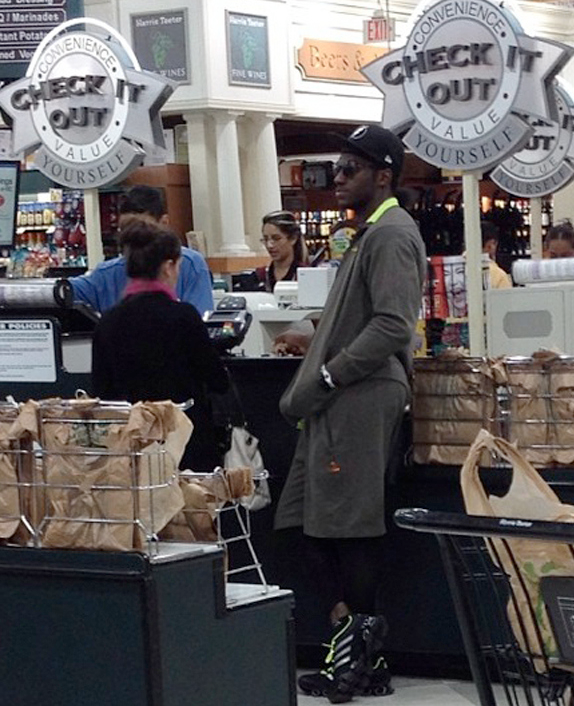 Now, I wasn't able to pull a thumb print off the store counter, but this has to be RGIII. He has a new home in Aldie, Va., his team is on a bye week and sunglasses indoors aren't exactly a secret agent-caliber disguise.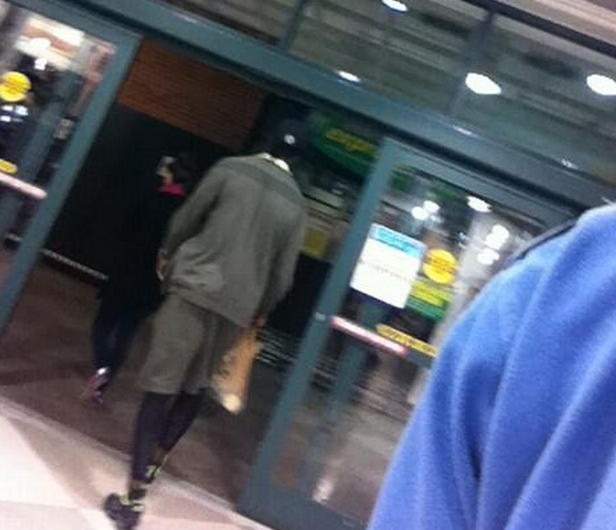 This is far from camouflage, Robert. You can't just slap on some Wayfarers and disappear in a poof of smoke. You're wearing a full Adidas jumpsuit, complete with Adidas shoes (one of your sponsors) and the leggings you always seem to rock.
Come on, man. Even Hall and Oates do better than this.
Put on a trench coat, fedora and a wig and do this thing right. You can put on a Tampa Bay Lightning hat, but the world still knows you.
Join me on Twitter for more sports and unnecessary Hall & Oates references.
This article is
What is the duplicate article?
Why is this article offensive?
Where is this article plagiarized from?
Why is this article poorly edited?