England vs. Montenegro: Prediction, Preview and Key Players to Watch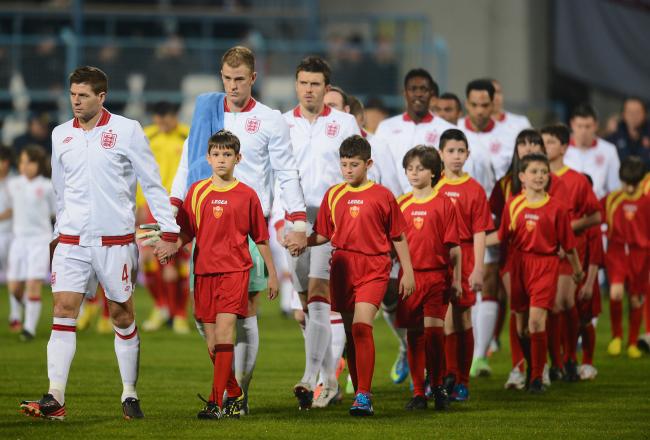 Mike Hewitt/Getty Images
As always, England expects much.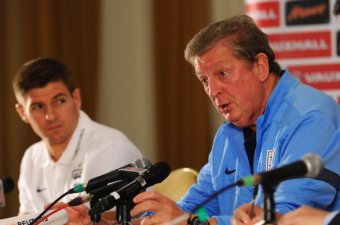 Mike Hewitt/Getty Images
And with Roy Hodgson's men teetering on the brink of World Cup qualification, clinging to a slender one-point lead at the top of Group H, his team must secure a win against Montenegro at Wembley to ensure that their fate remains in their own hands.
There are also questions of style as well as substance lingering over the England manager's tactics and general approach to the job.
In fact, the football produced by his team has been derided as like something from "the dark ages" by former England captain Gary Lineker, who also called the performance of some individuals in the 0-0 away against the Ukraine as "awful," as reported by the BBC.
Much of the criticism has come from Hodgson's preference to play 4-4-2, but while lampooning the system has become something of a national obsession in itself of late, it's a fallacy to see that it is obsolete. Rather its success depends on the players and what roles they are given within its structure.
Mike Hewitt/Getty Images
Can Wayne Rooney solve England's systematic problems?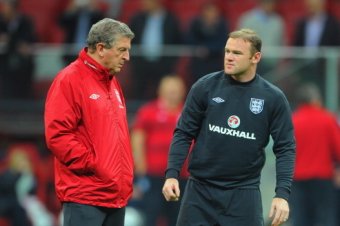 Michael Regan/Getty Images
Wayne Rooney has long been the player who has enabled such a formation to continue to be useful for Manchester United, with his natural inclination to drop deep from the front to assist his teammates in midfield and increase the amount of movement between the lines.
Thought still strapped up due to his recent head injury, he has been returned to the squad to face Montenegro and looks likely to start given his recent form for his club. Liverpool's Daniel Sturridge, the Premier League's most in-form striker at present, will be Rooney's partner in attack, looking to provide a fast and mobile target for through balls and crosses.
With Rooney back in the side, Tom Cleverley's role as Hodgson's player in the hole no longer looks necessary. Instead Jack Wilshere can provide greater creative impetus from a slightly deeper position in central midfield. With captain Steve Gerrard certain to start, the Arsenal man may have to make way for the more mundane and defensively minded Michael Carrick for the sake of balance in the middle.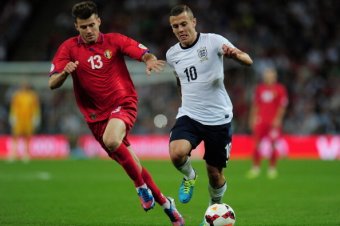 Shaun Botterill/Getty Images
As suggested by Jonathan Wilson in his Bleacher Report column, England may instead line up with a three-man midfield featuring Gerrard in a deep-lying position, with Wilshere and Frank Lampard ahead of him. Once Montenegro shifted to a two-man midfield in the team's previous encounter, Hodgson's men were able to dominate the centre of the park, and the manager may be trying to pre-empt such an advantage by starting with a central trio.
This version of his 4-4-2 would potentially bring Danny Welbeck into the team as a right-footed goal threat on the left, with Sturridge playing a similar cutting-in role on the right. Both forwards would be charged with making the most of Rooney's movement as he pulls defenders deeper and out of position, creating space in the opposition's defensive line.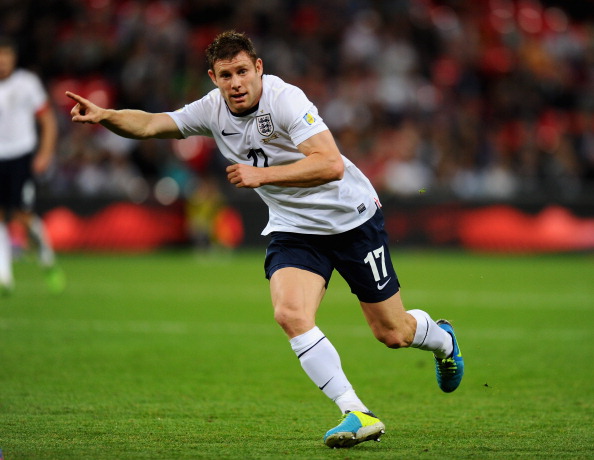 Mike Hewitt/Getty Images
How England will likely line up to face Montenegro
If Hodgson does go for a more standard 4-4-2, then Andros Townsend's directness out wide could be both an important weapon and deterrent to ward Montenegro off from attempting anything too ambitious.
However, with James Milner's industrious if uninspiring role as a tucked-in ball-winner on the right being one of the most prominent features of England's system of late, the Spurs winger will probably be starting the game from the bench.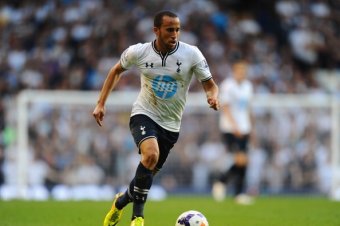 Mike Hewitt/Getty Images
There is the possibility that Hodgson may change tactics, though, with no natural left wingers in the match squad suggesting Townsend may yet be more vital to his plans than Milner's consistent selections.
With this in mind the left-wing slot may be filled by Wilshere, who has played in a similar position for Arsenal following the return of Tomas Rosicky and Mikel Arteta in the central positions. Alternatively, Rooney could appear there, with Rickie Lambert replacing them up top, although that seems rather far-fetched.
Kieran Gibbs would be a novel possibility, although the potential furore that would be generated by Hodgson selecting a full-back to play in an attacking position surely wouldn't be lost on an England manager already accused of gutting his team of flair.
Considering his technique and hard work, the versatile United forward remains the most likely candidate for the role regardless of his lack of action at club level.
At the back the choices for selection seem far more clear-cut, with the identity of the man who will play behind whoever features on the left all but confirmed with Leighton Baines set to profit from Ashley Cole's injury by starting at left-back. Kyle Walker should continue at right-back.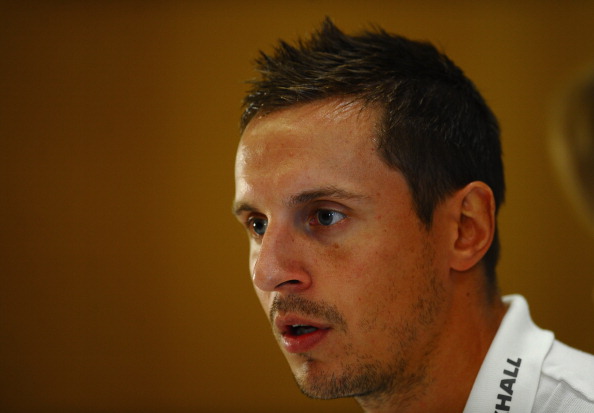 Laurence Griffiths/Getty Images
In the centre, Phil Jagielka and Gary Cahill, as the most senior defenders in the squad, should get the nod to line up in front of Joe Hart.
Whether England play 4-4-2 with two banks of four, or something approaching a 4-5-1 hybrid with Rooney dropping back to allow Sturridge and Welbeck to surge in as wide strikers, much will depend on how well they impose their own agenda on the game.
In order for their home advantage to count, Hodgson's men must be calm, composed and confident with or without the ball, especially since Montenegro look set to defend deep and play on the counter.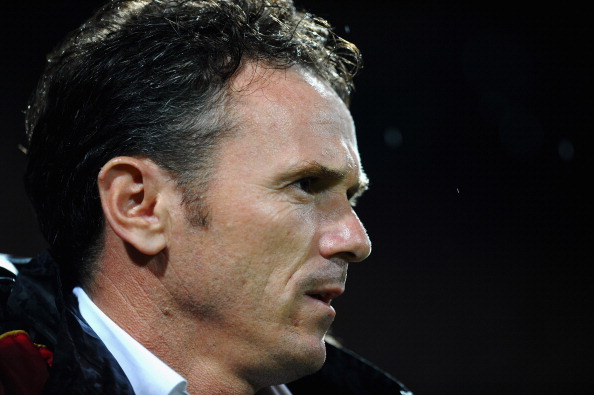 Laurence Griffiths/Getty Images
Montenegro face serious selection issues
Just when Branko Brnovic thought his team's buildup to their final two World Cup qualifiers couldn't get any worse, it did.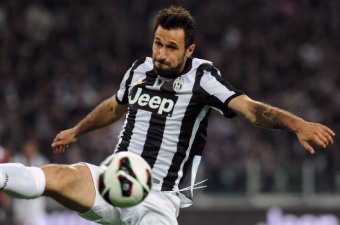 Valerio Pennicino/Getty Images
Originally robbed of his main striker, Mirko Vucinic—who also happens to be the preferred partner and attacking foil to star forward Stevan Jovetic—and veteran defender Marko Basa, Brnovic must now also contend with the loss of midfielder Miodrag Pekovic and first-choice goalkeeper Mladen Bozovic to injury.
For a country of just over 625,000, it's a minor miracle that the coach has such a exceptional team to work with, but the nation's talent pool is shallow due to their small numbers and his squad's replacements are not of the same calibre.
In goal, Vukasin Poleksic will be the stand-in after being banned for two years after making contact with a match fixing syndicate back in 2010, as per The Guardian. He will be looking for redemption at Wembley while his manager will hope the motivation to restore some of his reputation back home will be enough to cover the drop in quality between the sticks.
FC Seoul's Dejan Damjanovic was the scorer of the equalising goal when Montenegro drew 1-1 with England in May, and he will likely be the man to replace the injured Vucinic against England.
Alex Livesey/Getty Images
As the South Korean K-League's record foreign goalscorer, he isn't a man who struggles to find the net, but he isn't as able or tactically intelligent as the striker who he replaces, and that will hamper Brnovic's plans. Jovetic, who prefers to play as a second striker, may find himself overworked and targeted as Damjanovic's creator without Vucinic to act as his decoy and playing partner.
Lille defender Basa is another key loss for the Brave Falcons who has partnered former Manchester City and now Fiorentina centre-back Stefan Savic. Milan Jovanovic may be the man to replace him at the back, but the disturbing of the team's usual defensive order may offer inroads to a strong and in-form English attack. Based on his recent performances for Liverpool, Sturridge shouldn't need too much encouragement to find the back of the net.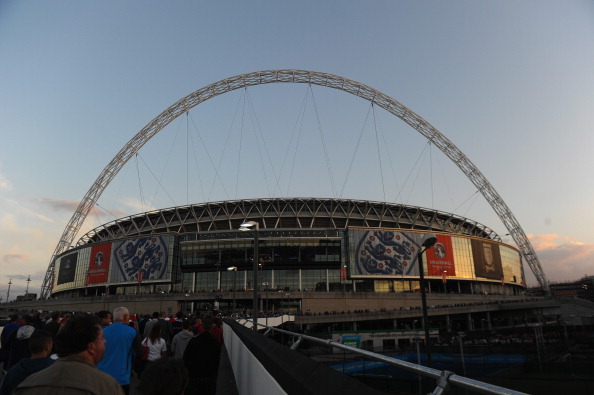 Mike Hewitt/Getty Images
Prediction
Given the hits to Montenegro's starting XI, England should be able to overcome their World Cup qualification rivals, but they must treat the visitors with respect and caution.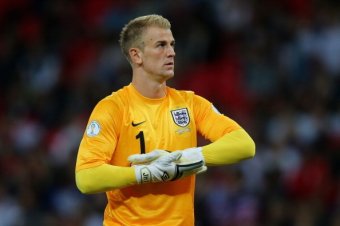 Clive Rose/Getty Images
Backed into a corner by his selection headaches and England's home advantage, Brnovic will seek to hit his opponents on the counter, relying on the awareness and hunger of his players to outfight Rooney and co. at transitions to expose an underperforming Hart as much possible in goal.
England have the players to make the most out of the situation should they enter the game focussed on the right plan. Smothering the opposition's midfield will help to nullify Jovetic, who will already have plenty on his agenda considering his team's absences, but possession must be used rather than squandered.
What will be the result as England take on Montenegro at Wembley?
Should Hodgson's men be able to take control of the game and get a decent supply of chances forward, they could win by a fairly flattering margin given the problems facing Montenegro going into the game.
If they take their position for granted, however, and fail to build on their possession or work as a team, Brnovic's side will be more than prepared to take advantage to snatch England's tickets to Brazil out of their hand.
Prediction: England to win 3-1.
This article is
What is the duplicate article?
Why is this article offensive?
Where is this article plagiarized from?
Why is this article poorly edited?