20 Stunning Stats and Facts from World Cup Qualifying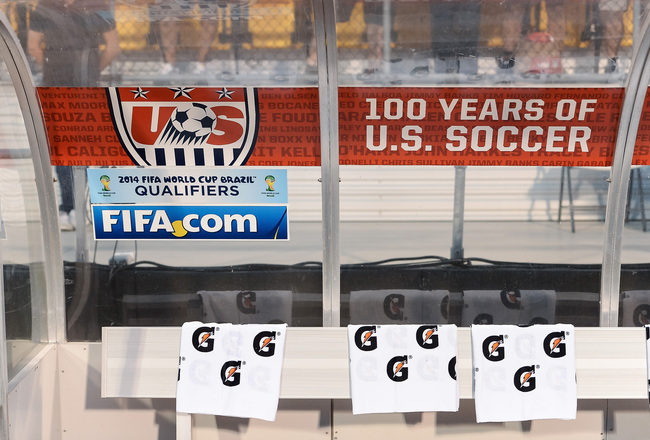 Jamie Sabau/Getty Images
The qualifying matches for the 2014 FIFA World Cup will almost all be wrapped up within a week's time, with many of the 32 nations knowing who will be featured in Brazil.
Ahead of the last rounds of games in Europe, we bring you a selection of the biggest and most interesting statistics from the qualifiers thus far.
Goals, red cards, players, teams and more; all the best selection of stats and facts at your fingertips!
Statistical data from FIFA.com, TransferMarkt.co.uk and other sources as specified.
GOALS!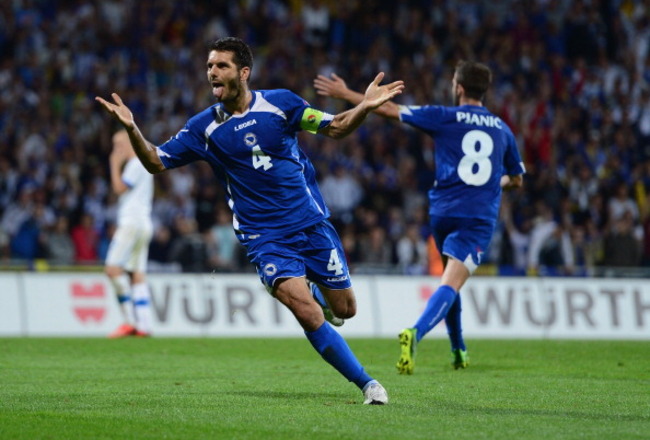 Jamie McDonald/Getty Images
There have been a whopping 2,084 goals during the 2014 World Cup qualifying matches so far.
From 734 matches, that's an average of 2.8 goals per game—and with 86 fixtures still to be fulfilled, including playoffs, we're on course to witness in excess of 2,300 goals in total for the qualifiers.
The highest proportion of these goals so far have come in Europe, which accounts for 27.5 percent of all qualifying goals.
Capped Players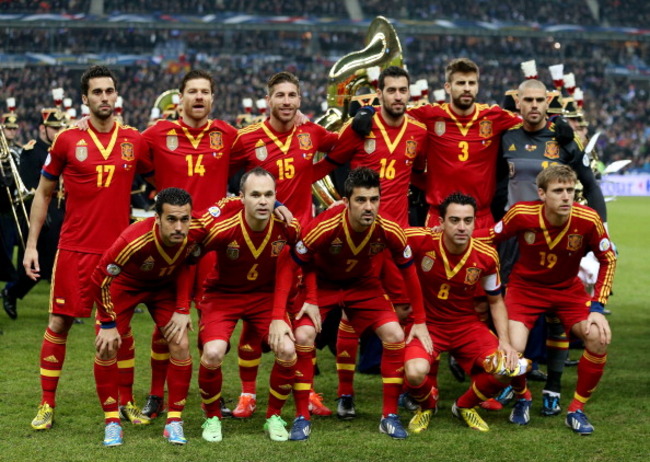 Scott Heavey/Getty Images
A huge 5,549 players have taken part in the qualifiers to represent their country.
From the biggest and best of Spain's talent to the part-time, two-match appearances for Montserrat, thousands of players are called upon all over the world to hold an initial dream of reaching the World Cup finals in 2014.
When the eventual squads are named for next year, just 736 players will be involved; 96 goalkeepers and 640 outfield members.
Red Cards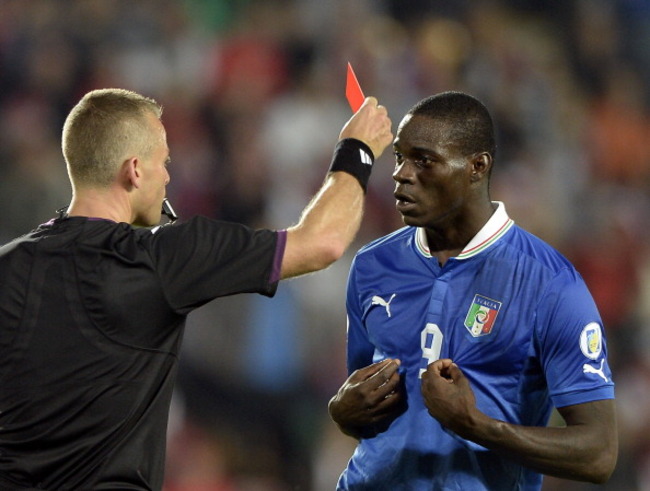 Claudio Villa/Getty Images
Over all zones, 86 red cards have been dished out so far.
Three straight reds were shown in the Oceania zone, while Europe, with 22, has seen the most.
Lars Hirschfeld, Huang Bowen, Aaron Ramsey, Pablo Osvaldo, Mario Balotelli, Javier Mascherano and Gonzalo Higuain are amongst those to be shown a red in the qualifying campaign.
Savo Pavicevic of Montenegro and Aggrey Morris of Tanzania are the only players to have seen red twice.
Nations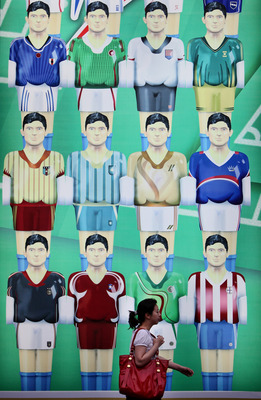 Feng Li/Getty Images
More than 200 nations took part in the World Cup qualifiers this time, with just Bhutan, Brunei, Guam and Mauritania opting not to take part.
South Sudan are a new FIFA member, but joined after the qualifiers had already begun.
The first games in this qualifying campaign took place June 29, 2011, almost a full three years before the tournament proper was due to begin.
Laos, Timor-Leste and Myanmar were some of the earliest teams eliminated.
Already There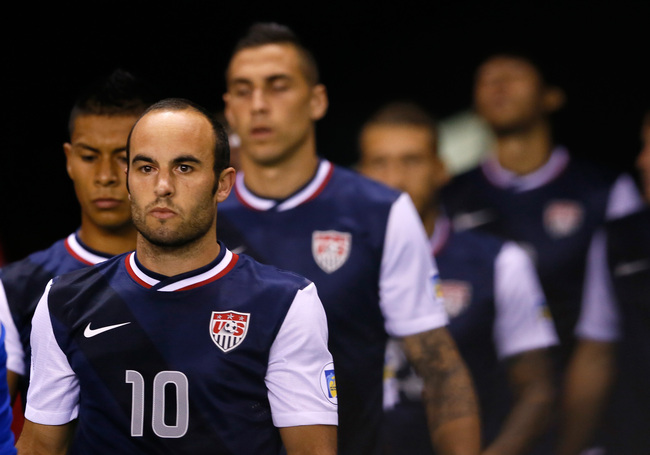 Kevin C. Cox/Getty Images
Ten teams are already assured of a place at the 2014 World Cup.
While Brazil qualify as hosts, Japan, Australia, Iran and South Korea all qualified from the Asian section, United States and Costa Rica are assured of a top-three berth in CONCACAF and Netherlands and Italy have guaranteed top spot in their respective UEFA groups.
Argentina have also guaranteed themselves a top-four place in CONMEBOL and will be at the finals.
First Time?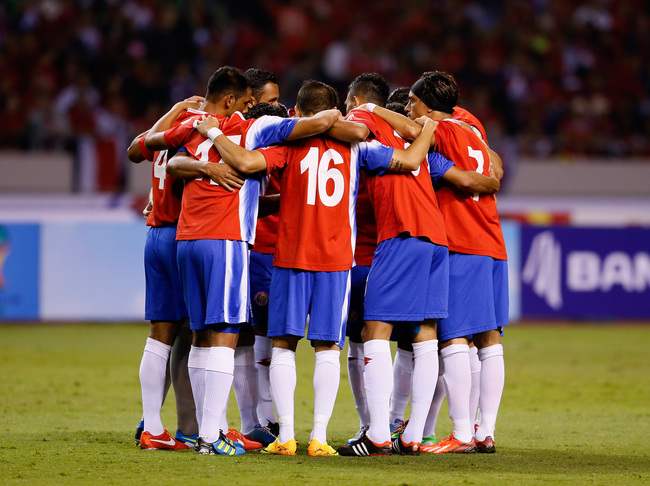 Kevin C. Cox/Getty Images
Iran and Costa Rica will be competing at their first World Cup finals since 2006.
In both cases, this will be a fourth finals appearance for the nation.
Brazil, the hosts, are playing in their 20th straight World Cup finals while Italy will make their 18th appearance overall and 14th in a row.
We shouldn't go overboard in predicting other teams who will make it with still much to play for, but Iceland are currently in position to make the UEFA zone playoffs—and should they get to the World Cup, it will be their first-ever appearance.
Bosnia-Herzegovina are currently atop Group G and would also make their first World Cup finals appearance if they make it. Venezuela could yet steal a playoff spot in South America to achieve the same milestone, while Jordan would make a maiden appearances if they win through two playoff rounds to make it.
Top Scorers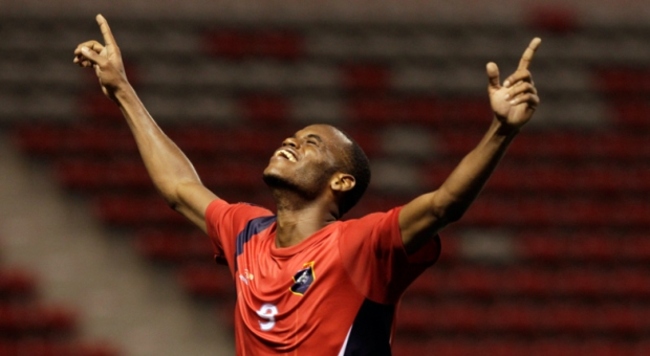 concacaf.com

The top scorer from the qualifiers so far is Deon McCaulay, of Belize. He scored 11 goals in eight games before his nation was eliminated at the Round 2 stage in the CONCACAF zone.
Luis Suarez of Uruguay has 10 and could add more in the remaining two games in South America, likewise for Leo Messi of Argentina. Robin van Persie (Holland) and Edin Dzeko (Bosnia-Herz.), Shinji Okazaki (Japan) and Georges Gope-Fenepej (New Caledonia) have scored eight times in Europe, Asia and Oceania zones respectively.
Africa's highest scorer thus far is Mohamed Salah of Egypt, with six goals, who face a two-legged playoff against Ghana to reach the finals.
Not Only the Highest Scorers, but 63 Regular Ones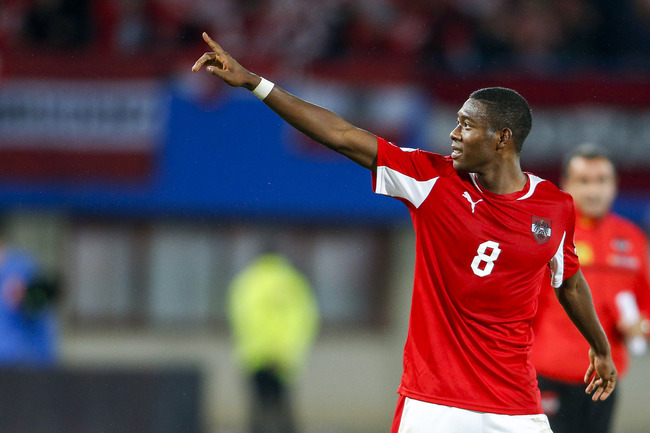 Christian Hofer/Getty Images
While the highest scorers should rightly be acknowledged, they aren't necessarily the ones who always score the most important goals.
Equally of value at international level are those who can reliably chip in with a reasonable number throughout the qualifying period.
And, as such, here is recognition for the five Africans, 15 Asians, 11 Europeans, 16 N/C Americans/Caribbean, six Oceanians and 10 South Americans who have registered five or more goals in qualifying.
Nice one!
Bore Draw?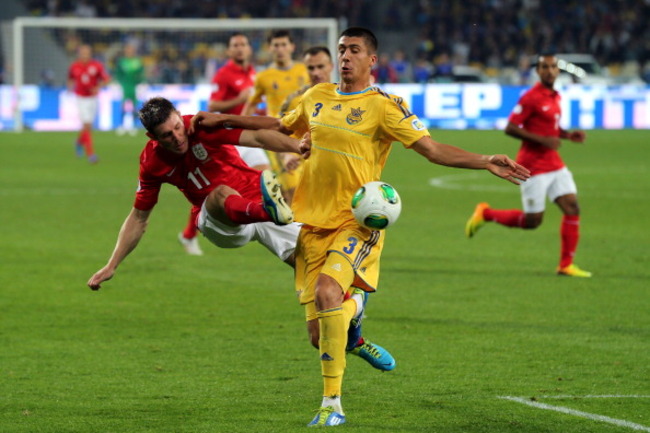 Clive Rose/Getty Images
Almost a quarter of all World Cup qualifying matches have ended in a draw.
In total, 166 games have ended without a winner—equivalent to 23 percent.
Europe's Groups F and H have seen eight draws each, with Azerbaijan drawing five of their eight games. In CONCACAF, Mexico and Panama have both drawn five from eight in the Hexagonal.
Penalty!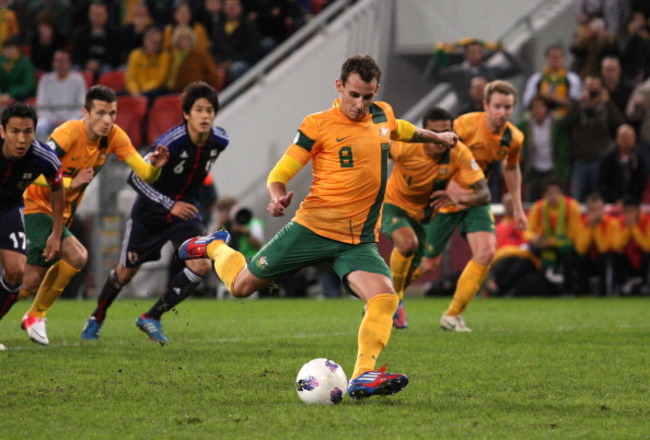 Bradley Kanaris/Getty Images
Just two nations have scored more than three penalties during qualification, and they both reside in South America. Both Argentina and Ecuador have netted four spot-kicks apiece, with penalties accounting for a rather hefty 22 percent of the latter nation's total goals scored.
Wales, Italy, Hungary and Germany have all scored three penalties in Europe, while the same can be said of Iraq in Asia and Haiti in North/Central America and Caribbean. Equatorial Guinea, Gabon, Ivory Coast and Egypt have similarly netted three in Africa.
In Oceania, Tahiti were the highest scorers from the spot, with two successful attempts.
135 penalties have been scored overall.
The Best Scorers...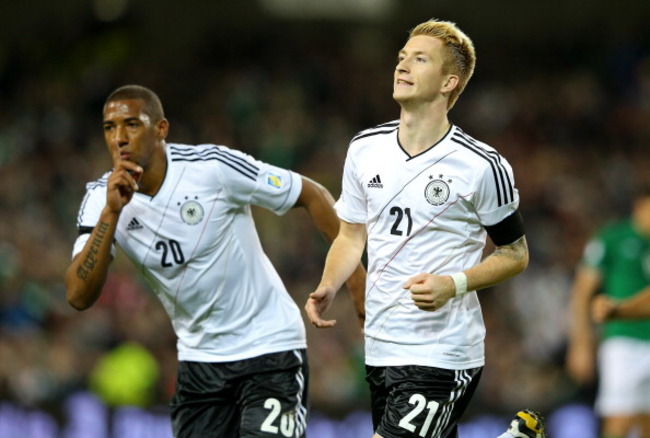 Alex Livesey/Getty Images
The nation with the best average of goals per game is Bahamas who won 4-0 and 6-0 in their double-header against Turks and Caicos Islands, to progress to Round 2 in the CONCACAF region. They then pulled out though as a result of stadium unavailability, so essentially were eliminated from the World Cup with a 100 percent qualifying matches record.
After them, Haiti recorded a 3.5 goals per game average over six matches, Vietnam managed 3.8 goals per game over four games, and Germany have recorded a 3.5 average over eight matches.
Just two nations have managed more than 30 goals in total during qualifying, New Caledonia (36) and Antigua and Barbuda (32).
...and the Worst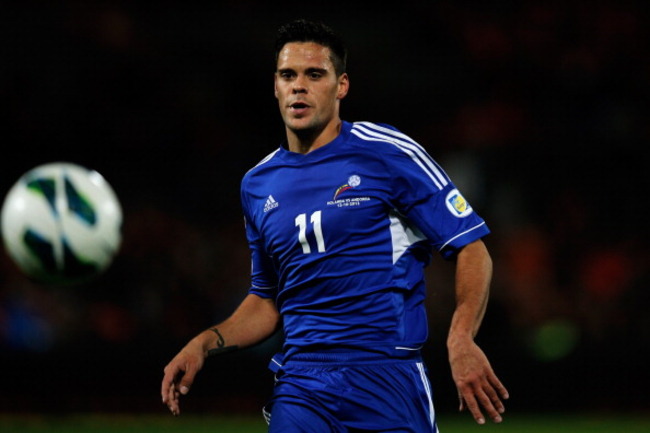 Dean Mouhtaropoulos/Getty Images
Precisely 12 nations have failed to score a single goal during qualifying.
The worst offenders by far are Andorra from Europe, who have so far gone eight games without a goal.
Dominica didn't score after four games, while each of Somalia, Seychelles, Djibouti, Anguilla, Turks and Caicos Islands, Kyrgyzstan, Maldives, Hong Kong, Pakistan and Yemen played two matches without registering.
A further dozen nations only scored a single time.
No Defence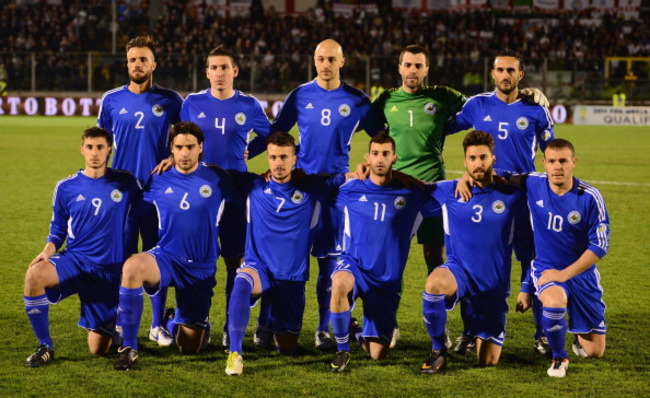 Mike Hewitt/Getty Images
It's often said that the minnows in Europe should have their own pre-qualification group to see who gets to face the rest of the continent in qualifying, instead of all the likes of Liechtenstein, Andorra and Faroe Islands getting battered on a regular basis.
One other name is, of course, regularly mentioned in conjunction with this plan: San Marino.
And, as it happens, they have the most porous defence in the entire world during the 2014 qualifiers. San Marino have conceded no less than 43 goals in eight games, two more than the US Virgin Islands.
More Cards Than Goals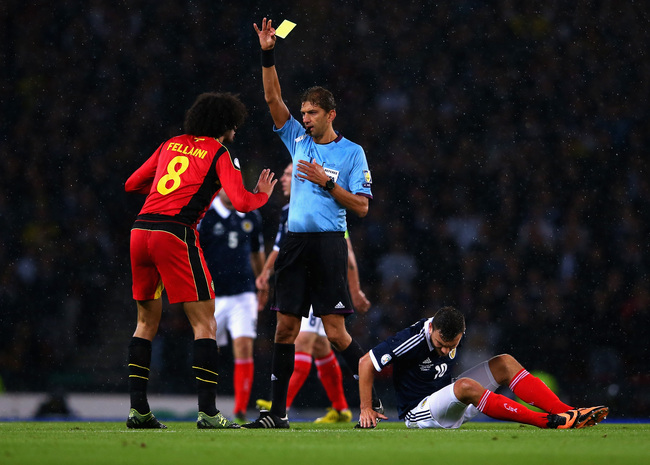 Julian Finney/Getty Images
2,084 goals is impressive enough, but there have been more yellow cards shown during qualifiers than goals have been scored.
In fact, 2,567 yellow cards have been dished out so far.
Ready to Go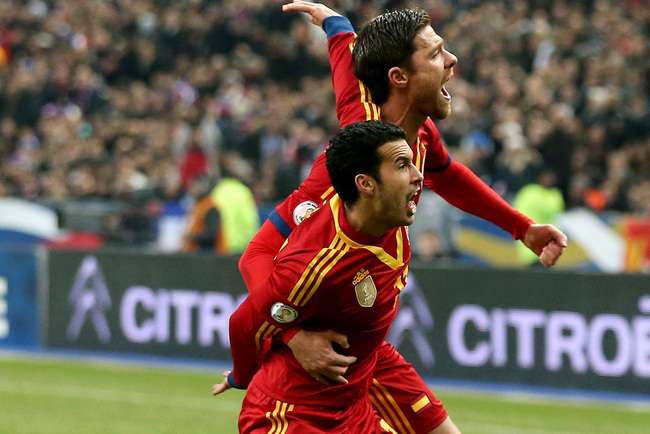 Scott Heavey/Getty Images
There are several teams who can secure qualification to the World Cup finals in their very next fixture if results fall their way.
Europe, Belgium, Germany, Switzerland and Russia can all achieve the feat with three points themselves.
Honduras need just a single win to ensure qualification from CONCACAF—if Mexico and Panama stay true to form and draw their game against each other.
In South America, Colombia will be guaranteed a place in Brazil if they beat Chile.
Playoffs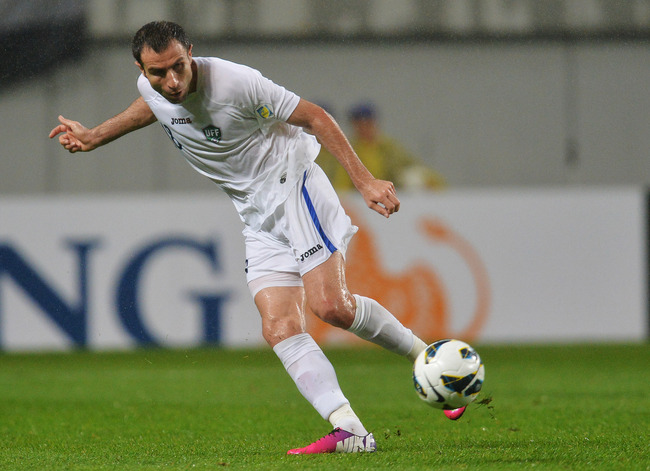 Atsushi Tomura/Getty Images
A number of playoff games, or two-legged ties, are required to determine qualifiers from some continental zones.
In Africa, the entire final round is indeed a series of two-legged matches, with the five winners on aggregate all winning a place in Brazil.
Ivory Coast vs. Senegal is one such pairing; Ghana vs. Egypt also looks particularly enticing.
In Asia, the two third-place teams from the final group stage already faced a playoff—that's Jordan vs. Uzbekistan. The winner from that tie, Jordan, will feature in another playoff, this time against the fifth-placed side from the league system of qualification in South America.
Eight of the nine runners-up from Europe's groups will contest a playoff stage, with the four winners taking the last UEFA spots at the World Cup. The runner-up from the groups with the worst record will not even get that final chance to qualify.
Finally, New Zealand, the top team from Oceania, will contest a playoff against the fourth-placed nation from the CONCACAF Hexagonal stage. The winner of that playoff takes the final World Cup berth.
No Wins, No World Cup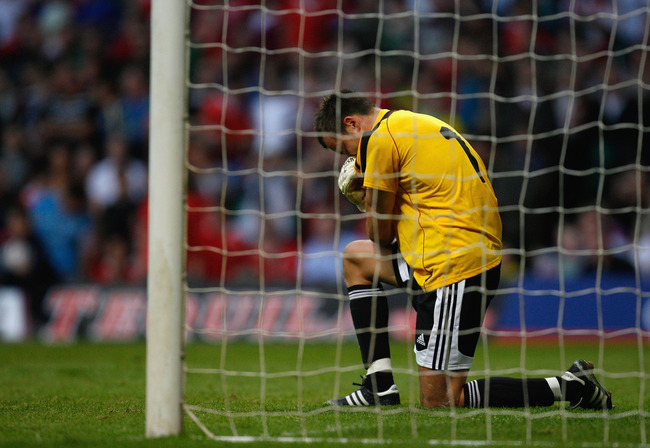 Paul Gilham/Getty Images
Five European teams have failed to win a single match during the qualifiers. For most of them, it's a sadly repetitive fact of international football.
Liechtenstein, Azerbaijan, Faroe Islands, Andorra and San Marino are the five nations in question—though Azerbaijan can at least hold their heads high to say they have only been beaten three times from eight games.
The early-rounds playoff technique of the likes of Asia and Africa means many nations failed to win a game before facing elimination in those zones, but from the main stages of qualification, Equatorial Guinea, Sudan, Mozambique, Zimbabwe, and Rwanda were the only African nations without a win.
Asia, Tajikistan, Indonesia and Singapore failed to win.
Highest Scoring Games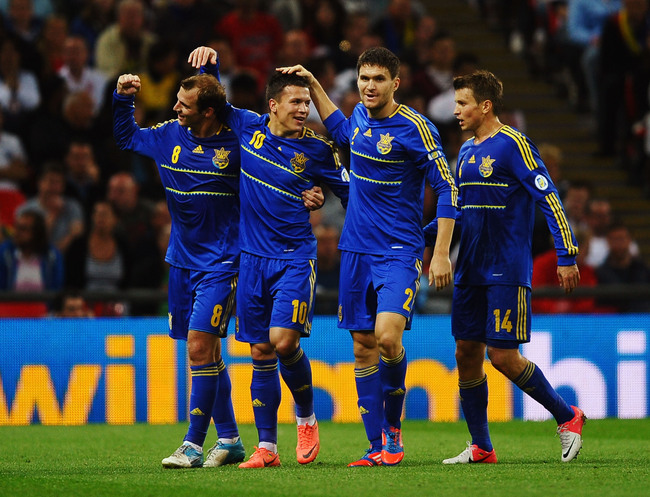 Laurence Griffiths/Getty Images
Ukraine beat San Marino 9-0 to record the highest scoring game in the UEFA zone.
England also put eight past the same weak opposition, while Bosnia-Herzegovina beat Liechtenstein 8-1.
In Oceania, Tahiti beat Samoa 10-1, who were also beaten 9-0 by New Caledonia.
The biggest CONCACAF result was 8-1 for Honduras against Canada in the latter rounds, though earlier on Antigua and Barbuda beat US Virgin Islands 10-0 and 8-1.
The Longest Journey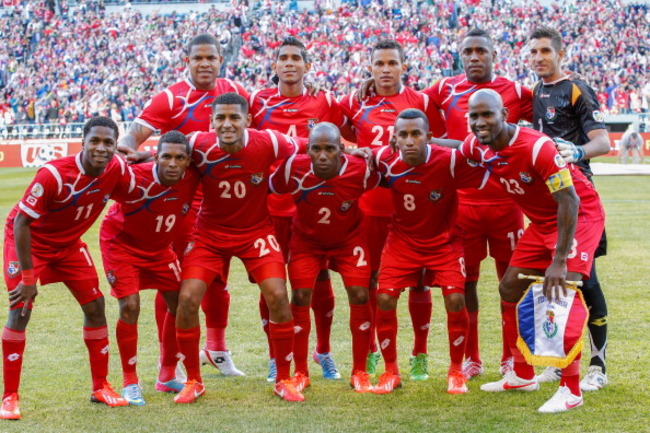 Otto Greule Jr/Getty Images
While every South American nation has to go through a 16-match qualifying league stage to reach the World Cup—plus two extra for the playoff side—some nations will play even more games to reach Brazil.
European teams play no more than a dozen games, while Africa's nations will play a maximum of 10. New Zealand will find out if they reach the World Cup only after a full 13 matches.
Jordan will require a full 20, taking into account the intercontinental playoff yet to come.
It's Panama, though, who look like having the longest route to Brazil 2014, having already played 18 games. They have two more to play in the Hexagonal and are at present in fourth place, which carries an extra two games with it for the intercontinental playoff, for a total of 22 games.
22 qualifying matches...and they might not even reach Brazil. Harsh.
22 Spots, 51 Hopefuls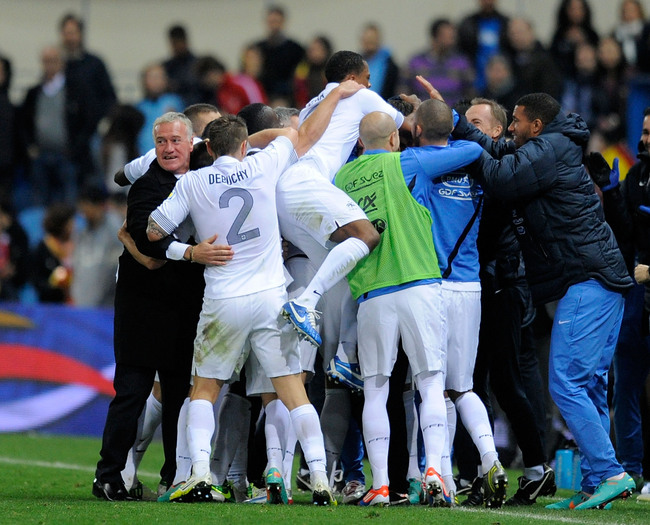 Denis Doyle/Getty Images
And finally, we finish up with an equation which will equal heartache for a lot of sides.
With 10 teams having already assured themselves of playing at the World Cup, 22 places remain.
Unfortunately, a whopping 51 nations are still in with a shout—some only mathematically, true, but hope still remains—of reaching the promised land of Brazil in 2014.
A number will fall by the wayside on Friday with the next bout of games, while others will fall shortly afterward on Tuesday as the European and South American leagues are wrapped up and the CONCACAF Hexagonal finishes.
There's still much work ahead for some nations, while some countries can almost book their tickets to Brazil.
Heartache, joy, ecstasy and despair; there will be much of each emotion around the football world over the next week or so as two or three years' worth of work finally boils down to success, prolonged hope or ultimate failure.
Keep Reading