Grading Each St. Louis Cardinal Starting Pitcher's Performance in the 2013 NLDS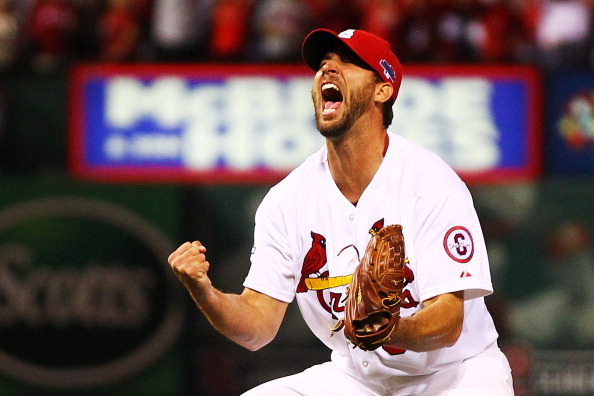 Dilip Vishwanat/Getty Images

The St. Louis Cardinals are heading to the NLCS for the third straight year and it was their pitching that got them there.
A lackluster offense was carried through on the performances of Adam Wainwright, Michael Wacha and the starting rotation. Taking a look at their individual performances, just how good were they?
This article grades the Cardinals' pitchers each based on their ability to keep their team in the game, their statistics and how they came through in big innings.
*All statistics are current on MLB.com as of October 9, 2013.*
Begin Slideshow

»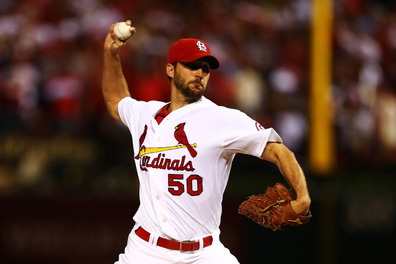 Elsa/Getty Images

NLDS Stats: 2 G, 16.0 IP, 1.13 ERA, 2 ER, 11 H, 1 BB, 15 K
The undisputed ace, Wainwright had competed at the October level prior to this past week. He closed 4 games for the Cards in the 2006 postseason, and he earned a win in last year's NLCS. But it was the NLDS Game 5 that eluded him.
He didn't get it in 2012, but he got it Wednesday night.
Always a lover of pressure situations, Wainwright stepped up in a big way, winning both of his starts in grand fashion. He even gave the Cardinals a complete game and set the example needed for the young staff.
Grade: A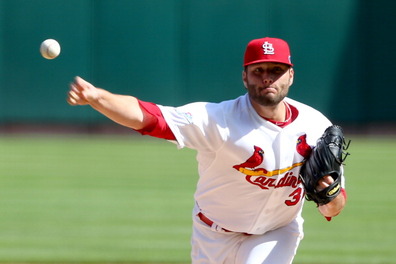 Elsa/Getty Images

NLDS Stats: 1 G, 4.1 IP, 10.38 ERA, 5 ER, 7 H, 3 BB, 6 K
St. Louis fans may have been a bit confused when Lynn got the ball for Game 2 with dominant rookie Shelby Miller waiting in the wings.
"But when this day became available to throw [at] home, [with] the way Lance has been throwing the ball, we were very comfortable with getting him in there," manager Mike Matheny reasoned (with MLB.com's Mike Bauman).
Lynn struggled, but things could have been worse. With 5 earned runs, he might have kept the Cards in the game if his opponent, Gerrit Cole, weren't so unhittable.
While he will probably pitch in the NLCS, it would be surprising to see him make a high-pressure start after this performance.
Grade: D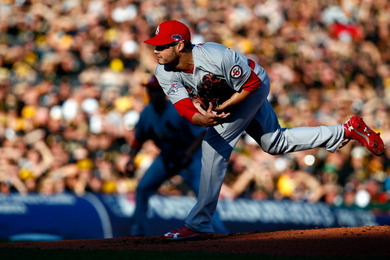 Justin K. Aller/Getty Images

NLDS Stats: 1 G, 5.1 IP, 3.38 ERA, 2 ER, 5 H, 4 BB, 5 K
Kelly was tasked with going up against the man who was perhaps the Cardinals' least favorite pitcher of 2013. He faced them 3 times throughout the year and came up with 3 wins.
It was a tall order, but Kelly delivered to the best of his ability. When he exited the game in the 6th, the score was tied: 2-2. He gave the Cardinals a chance, and they saw a glimmer of hope when Liriano proved he wasn't completely invincible.
Although the Cards eventually took the loss, Kelly did not.
Grade: B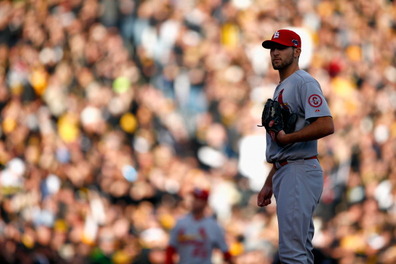 Justin K. Aller/Getty Images

NLDS Stats: 1 G, 7.1 IP, 1.23 ERA, 1 ER, 1 H, 2 BB, 9 K
Wacha was pitching for Texas A&M in June of 2012 - just over a year before he pitched a do-or-die Game 4. He was fresh off taking a no-hitter into the ninth (with 2 outs, nonetheless), and he almost did it again.
The rookie lasted 7.1 innings before giving up the home run to Pedro Alvarez that knocked him out of the game.
He did exactly what the Cardinals asked of him, and then some.
Grade: A