UFC Fight Night 29 Results: 5 Fights for Thiago Silva to Take Next
Jason Silva-USA TODAY Sports
Thiago Silva rightfully belongs in the top 10 of the UFC's light heavyweight division. He's belonged there for a long time—at least since he burst on the scene as a talented young Brazilian in 2007 and went on to knock out his first four UFC opponents.
Since then, the only men he's ever lost to have been title contenders in the past two years.
Of course, the fact that he still sits so far outside a title shot can be attributed to his difficulty passing drug tests. He's failed two, both in fights he could have won clean.
Now he's managed to put together another two straight wins with the pummelling of Matt Hamill at UFC Fight Night 29 on Wednesday.
The only reason Hamill didn't end up as just another Silva knockout statistic was his sheer resilience. But outside of that, the Brazilian was far too devastating in his striking, as he's often been for his opponents.
Silva's come a long way since his fist career loss to Lyoto Machida, both in his maturity and versatility as a fighter. For that, he should be rewarded with a top-10 opponent, or as close to top 10 as possible. Here's five possible choices.
Gegard Mousasi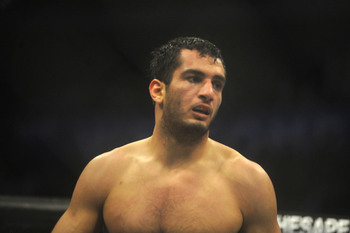 Source: MMA Mania
USA TODAY Sports
Dutch kickboxing specialist Gegard Mousasi would make a great stylistic matchup for Silva.
Both Silva and Mousasi prefer exchanges on their feet and would light up the stadium with fireworks.
Unlike Alexander Gustafsson, who nullified Silva's attack with his ranginess, Mousasi likes to push the pace and stand and trade. This will make for a compelling match.
Antonio Rogerio Nogueira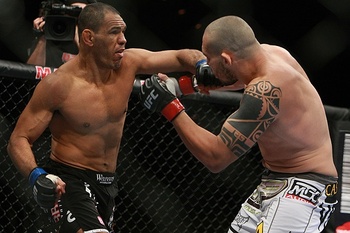 Although a ground specialist, the younger Nogueira brother, Rogerio Nogueira, is also known for his boxing. That's where he prefers to keep most of his fights and where he's beaten most of his UFC opponents.
That could make a bloody encounter with heavy hitter Silva a matchup that would decide where each of them stands in the top 10.
Ryan Bader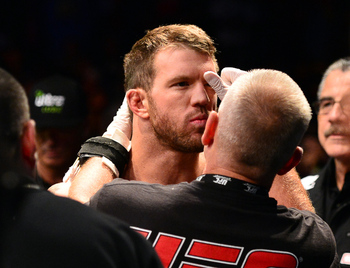 Jason Silva-USA TODAY Sports
Ryan Bader was defeated by Glover Teixeira recently, pushing him out of the top 10 for the first time since his loss to Lyoto Machida.
However, he's still a UFC light heavyweight with an impressive 15-4 record and someone Silva has yet to fight.
Bader is a formidable wrestler and big for his division. He'll present some significant challenges, particularly in the wrestling department, where he could neutralize Silva's game.
Still, if he can defeat Bader, he'll have gone a long way to prove his worth as a contender.
Dan Henderson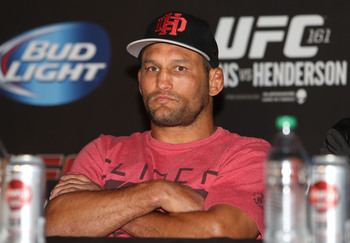 Tom Szczerbowski-USA TODAY Sport
Dan Henderson could prove the biggest fight in Thiago Silva's career, but he also offers him a good chance to showcase his skills.
Hendo, despite being an accomplished wrestler, prefers to stay on his feet and stand and trade. That would be a mistake against the much bigger and stronger Silva.
This could be a fight in which Hendo finally shows his age and a great opportunity to face someone so high up in the UFC's top 10.
Phil Davis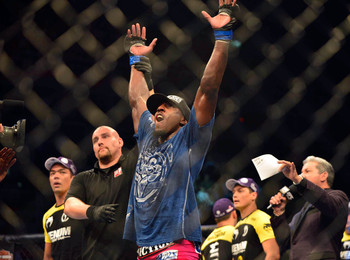 Jason da Silva-USA TODAY Sports
The powers that be may deem Phil "Mr. Wonderful" Davis as too far ahead of Silva in the rankings to face them off against each other. However, Silva poses plenty of problems for Davis.
This could be the fight that catapults the Brazilian to attention and makes him a legitimate contender. And he has all of the potential to win this fight.
The wrestling is the obvious problem here, but you'd hope that training with the Blackzilians will have sharpened that side of Silva's game. Enough, at least, so that he can overcome Davis with his superior striking.
Keep Reading