Should the Knicks' Mike Woodson Reward J.R. Smith with a Starting Spot?
Use your ← → (arrow) keys to browse more stories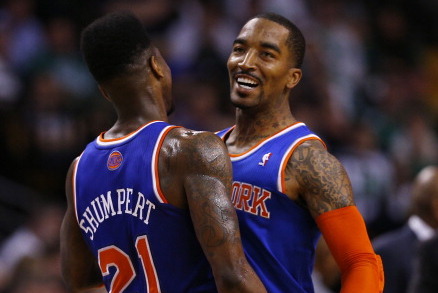 Jim Rogash/Getty Images

PROVIDENCE, R.I.—On March 14, 2012, the day he stepped into his current job, Knicks coach Mike Woodson corralled his players for a talk. "I stated what I wanted and what I expected from guys," Woodson recalled last December. He said that talk—one that "scared" the Knicks into playing good basketball—expressed the importance of holding one another accountable. Maybe it's time for Woodson to be lectured on the same topic.