Pirates' Andrew McCutchen Helps Youth Softball Players with Uniform Plight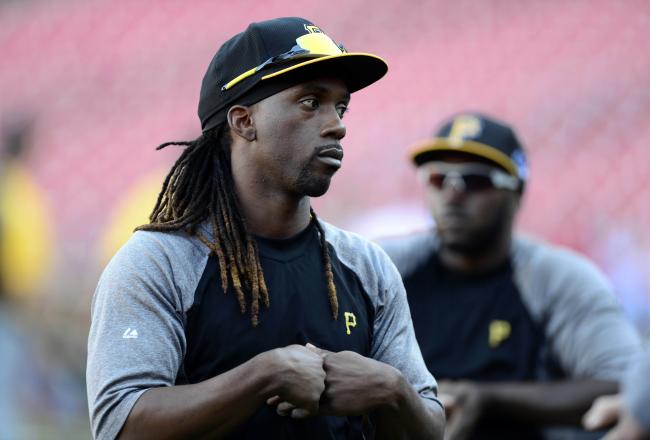 Jeff Curry-USA TODAY Sports
Folks looking for a rooting interest in the few moments before Game 5 between the Pittsburgh Pirates and St. Louis Cardinals concludes may want to enjoy this story about Andrew McCutchen.
The rest of you can go on loving or hating him depending on team loyalty.
Yahoo! Sports' Mike Oz reports the Pirates outfielder decided to do something about a sad tale he happened upon recently.
He did what he could to replace $2,000 worth of uniforms for a youth softball team that raised money to buy their own, but sadly they never received them from a company taking a good amount of heat at the moment.
The 12-year-old players from the Mulberry Lady Panthers (Mulberry, Fla.) were featured in an ABC Tampa report back in September.
According to ABC Tampa's Jackie Callaway, the team raised over $2,000 for new uniforms, a cost of about $250 for each player.

They then ordered their new duds through Sports 55, sat back and waited patiently. Callaway continues and states another local team ran into the same problem:
Bank statements show the team paid Sports 55 in full last December. Team mom Teresa Asbury said she was told they'd have the uniforms in 90 days. Most of their order never arrived.

South of St. Petersburg, two boys' baseball teams tell a similar tale. They said they paid Sports 55 more than $4,500 last January to outfit the Parrish Piranhas and the West Florida Young Guns.
McCutchen decided to step up and get these kids the jerseys they never actually received, working in tandem with Nike to outfit the softball team. The giddy young players will get their uniforms in a couple weeks, because McCutchen put the order in at some point this week.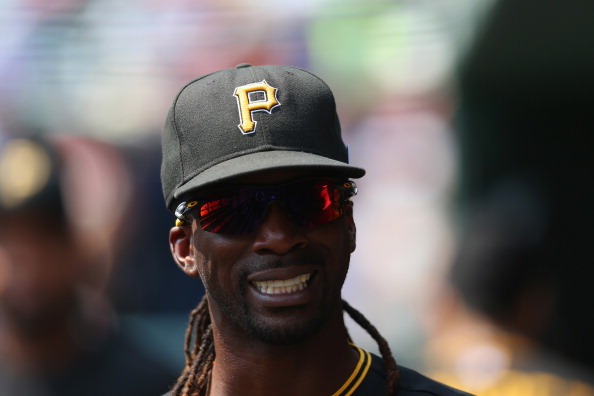 Ronald Martinez/Getty Images
That's right. He found time while battling the Cardinals to hook up some eager ballplayers. He also had this to say in a statement to Yahoo! Sports:
I was once in that position as a kid who had to find ways financially to be able to play baseball. These girls worked hard to raise what they needed, and then it was swept out from under them. Hopefully they can recover their money from that company, but I contacted my rep at Nike and we decided we were going to take care of their uniforms. It's the right thing to do. These girls are supposed to be on a field having fun, not worrying about if they can play or not because they don't have uniforms.

This is where I grew up. My hometown is just down the road from them. One of these girls attended my clinic in Fort Meade last year. It's hard to hear of a story like this happening to anyone, and this one really hit home.
It's wonderful to hear about stars, in this case an MVP hopeful, doing what he can to make the day of young athletes. There is so much bad in the world that it's nice to remember simple and kind gestures go a long way, especially for kids just wanting to play the sport they love.
According to ABC Tampa, the sports apparel company has an "F" rating from the Better Business Bureau in Maryland. But their spokesperson proclaims this is all one big misunderstanding, stating they have far more satisfied customers than this story would illustrate.
What we do know is McCutchen is one heck of a classy guy.
You Cardinals fans might want to sneak in a momentary cheer amid all the boos you undoubtedly shower him with on Wednesday night.
Hit me up on Twitter:
This article is
What is the duplicate article?
Why is this article offensive?
Where is this article plagiarized from?
Why is this article poorly edited?