Los Angeles Dodgers vs. St. Louis Cardinals: Crucial X-Factors for the 2013 NLCS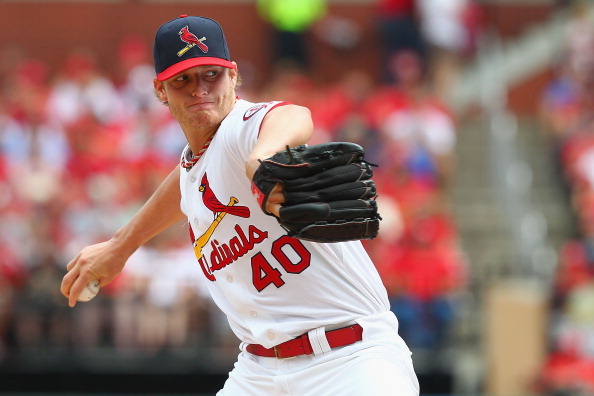 Dilip Vishwanat/Getty Images

The NLCS matchup is officially set, as the St. Louis Cardinals eliminated the Pittsburgh Pirates on Wednesday night and will now meet up with the Los Angeles Dodgers for a chance to play in the World Series.
That series begins on Friday in St. Louis and promises to be a good, as both teams had their fair share of clutch performers in the NLDS round.
Looking beyond the obvious contributors for each team, here is a look at some guys who could wind up being the X-factor in the NLCS, whether it is a struggling star, an injured player looking to make an impact or a second-tier player capable of stepping up on the biggest of stages.
Begin Slideshow

»
Stephen Dunn/Getty Images

Regular Season Stats
24 G, 20 GS, 4-7, 4.26 ERA, 1.410 WHIP, 24 BB, 81 K, 105.2 IP
NLDS Stats
1 G, 1-0, 0.00 ERA, 1.00 WHIP, 3 BB, 3 K, 3 IP
Why He's An X-Factor
Chris Capuano was on the bubble to even make the playoff roster heading into the NLDS, but he ended up playing a big role in the team's Game 3 victory. He threw three scoreless innings of relief when starter Hyun-Jin Ryu was chased early.
It originally looked like Ricky Nolasco would be the team's No. 4 starter, but with Clayton Kershaw taking the ball in Game 4 instead, Nolasco has not seen game action since throwing an inning of relief on Sept. 29.
Now, the potential for there to be some rust with Nolasco, combined with the fact that the Cardinals hit just .238/.301/.371 on the season against left-handed pitching, could be reason enough to give Capuano the ball for a Game 4 start.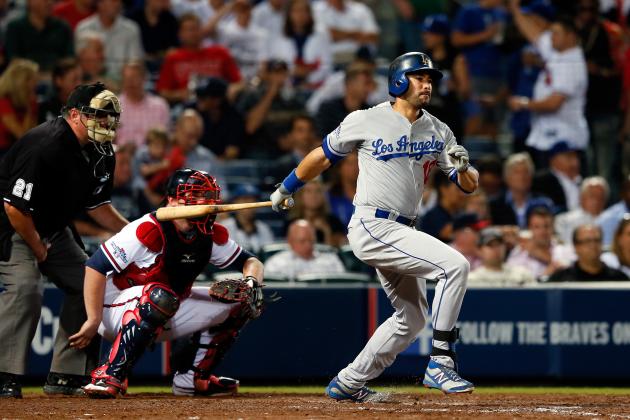 Kevin C. Cox/Getty Images

Regular Season Stats
142 G, .272/.360/.423, 131 H, 12 HR, 52 RBI, 54 R, 61 BB, 95 K
NLDS Stats
4 G, .000/.250/.000, 0 H, 0 HR, 0 RBI, 0 R, 1 BB, 1 K
Why He's An X-Factor
An ankle injury limited Andre Ethier to pinch-hit duties in the NLDS. While his status for the NLCS remains in question, the hope is that he'll be able to return to the starting lineup in center field.
The Dodgers offense was firing on all cylinders during the NLDS, as they hit .333/.390/.572 as a team. However, Skip Schumaker started in center field in place of Ethier and didn't do much at the plate, going just 3-for-13 with two RBI.
Ethier would give the team a welcome second left-handed bat with some pop and would allow it to move Mark Ellis back to the lower third of the order, with either Ethier or Yasiel Puig hitting in the No. 2 hole and the other at No. 5 in the lineup.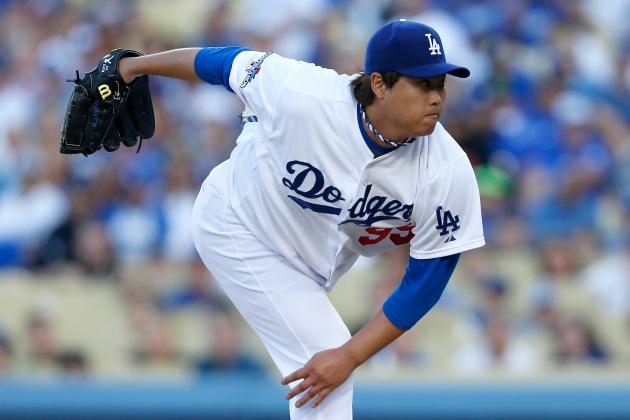 Victor Decolongon/Getty Images

Regular Season Stats
30 GS, 14-8, 3.00 ERA, 1.20 WHIP, 49 BB, 154 K, 192 IP
NLDS Stats
1 GS, 0-0, 12.00 ERA, 2.33 WHIP, 1 BB, 1 K, 3 IP
Why He's An X-Factor
With their NLDS series wrapped up in four games, the Dodgers will be able to go with Zack Greinke and Clayton Kershaw in Game 1 and Game 2 of the NLCS. Both will be expected to turn in solid outings like they have all season.
The question mark comes after that.
Hyun-Jin Ryu was hit hard in his NLDS start and lasted just three innings, though the team bailed him out and still came away with the victory.
Ryu faced the Cardinals once during the regular season, allowing five hits and one unearned run over seven innings of work to earn the win. The Dodgers will be hoping for a repeat performance when he takes the ball in the NLCS.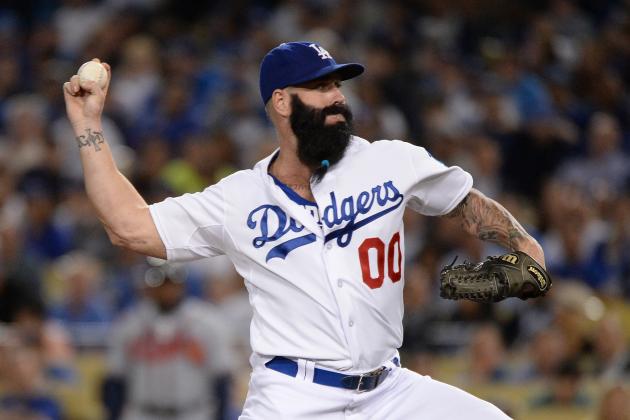 Harry How/Getty Images

Regular Season Stats
18 G, 2-1, 0.66 ERA, 0.88 WHIP, 4 BB, 13 K, 13.2 IP
NLDS Stats
3 G, 1-0, 0.00 ERA, 1.00 WHIP, 0 BB, 4 K, 3 IP
Why He's An X-Factor
The Dodgers have a lights-out closer in Kenley Jansen, who has struck out seven in 2.1 scoreless innings of relief so far this postseason, but the bullpen beyond him is far from a sure thing.
The team's top two setup men during the regular season, Paco Rodriguez and Ronald Belisario, combined to allow six hits and three earned runs in 1.2 innings of work over five appearances, so the bridge to Jansen is a shaky one at best.
While those two have struggled, Brian Wilson has been a stud since joining the team, and the Dodgers have leaned heavily on him already this postseason. He's had postseason success in the closer's role while playing for the Giants, and now the Dodgers will rely on him to be their primary setup man heading into the NLCS.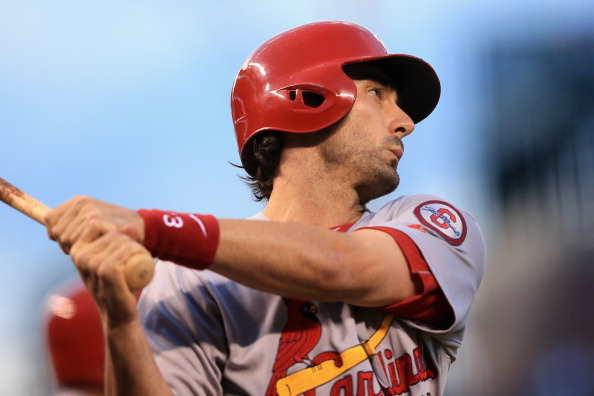 Doug Pensinger/Getty Images

Regular Season Stats
157 G, .318/.392/.481, 199 H, 11 HR, 78 RBI, 126 R, 72 BB, 98 K
NLDS Stats
5 G, .053/.143/.053, 1 H, 0 HR, 0 RBI, 1 R, 1 BB, 6 K
Why He's An X-Factor
The Cardinals weren't sure what to expect when they plugged Matt Carpenter into an everyday role at second base heading in the season, but with his ability to get on base, he quickly found himself hitting leadoff.
From there, he emerged as one of the best table-setters in all of baseball and put together a legitimate MVP-caliber campaign, leading all of baseball in hits, runs and doubles.
That said, Carpenter was a non-factor in the NLDS, and the team needs to get him going atop the lineup heading into the NLCS.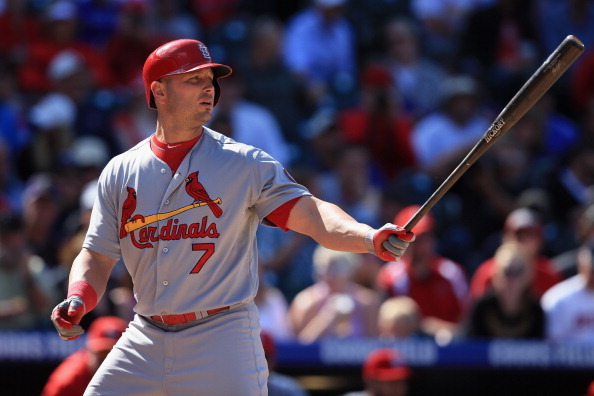 Doug Pensinger/Getty Images

Regular Season Stats
141 G, .300/.389/.490, 156 H, 22 HR, 94 RBI, 103 R, 69 BB, 86 K
NLDS Stats
5 G, .300/.333/.500, 6 H, 1 HR, 2 RBI, 4 R, 1 BB, 2 K
Why He's An X-Factor
The Cardinals got clutch hitting from up and down their lineup during the regular season, but their most productive hitter by far in the second half was Matt Holliday, who put up a .348/.442/.552 line with 47 RBI in 58 games after the break.
That carried over into the NLDS, as he hit .300 for the series, including a game-winning two-run home run in support of Michael Wacha in Game 4.
The team will need him to keep it up in the NLCS, and there's a good chance he will, as he's one of the only hitters in all of baseball with solid career numbers against both Clayton Kershaw (10-for-43, 1 HR, 2 RBI) and Zack Greinke (9-for-28, 2 HR, 4 RBI).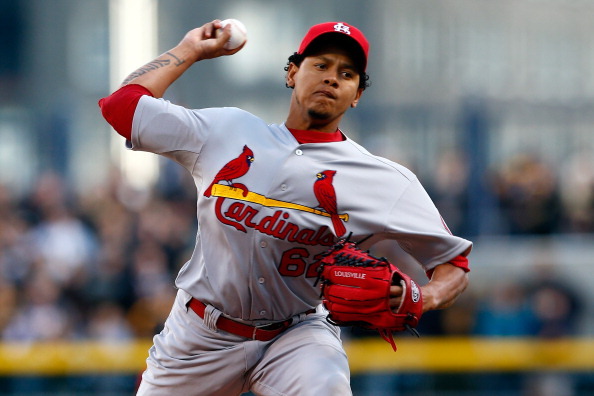 Jared Wickerham/Getty Images

Regular Season Stats
21 G, 2-1, 5.08 ERA, 1.41 WHIP, 9 BB, 24 K, 28.1 IP
NLDS Stats
3 G, 0-1, 9.00 ERA, 1.00 WHIP, 1 BB, 2 K, 2 IP
Why He's An X-Factor
The Cardinals have a bevy of talented young arms both in the rotation and in the bullpen. Carlos Martinez is certainly among them, as the hard-throwing right-hander looks to have a bright future regardless of what role he winds up in.
His numbers weren't great during the regular season, but he earned a spot on the NLDS roster anyway, and the team turned to him in some crucial situations out of the 'pen.
Martinez took the loss in Game 3 when he loaded the bases without recording an out before being pulled, but he was right back out there the next game, relieving Michael Wacha in the eighth inning, and he managed to protect a one-run lead in that one. If he continues to find himself in key situations, he'll certainly be an X-factor in the NLCS.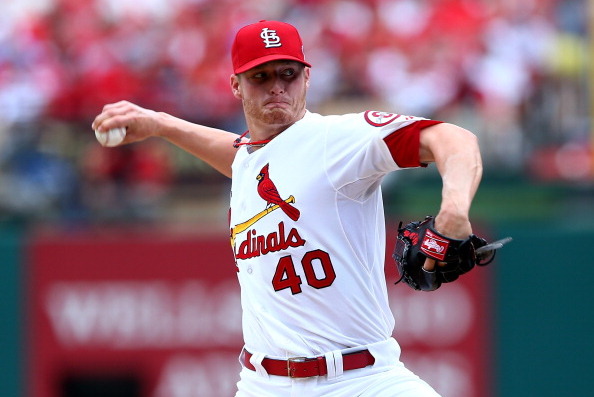 Elsa/Getty Images

Regular Season Stats
31 GS, 15-9, 3.06 ERA, 1.21 WHIP, 57 BB, 169 K, 173.1 IP
NLDS Stats
1 G, 0-0, 9.00 ERA, 1.00 WHIP, 0 BB, 1 K, 1 IP
Why He's An X-Factor
Despite turning in a brilliant rookie season, it was Shelby Miller who wound up being the odd man out for a rotation spot in the NLDS. His lone appearance came out of the bullpen in Game 2, when he allowed a solo home run to Starling Marte.
It was Lance Lynn who got the start in that Game 2, and he was roughed up for seven hits and five runs in 4.1 innings of work. That poor start may be reason enough for the Cardinals to move Lynn to the bullpen in the NLCS, and Miller could be in line for a big start in one of the first two games of the series as a result.
Miller had a 5.06 ERA in two starts against the Dodgers this season, recording a no-decision in both outings. But he may still be the better option at this point, and he'll look to duplicate the success of fellow rookie Michael Wacha if he does get a start.