Predictions and Best Feuds for Alberto Del Rio After Battleground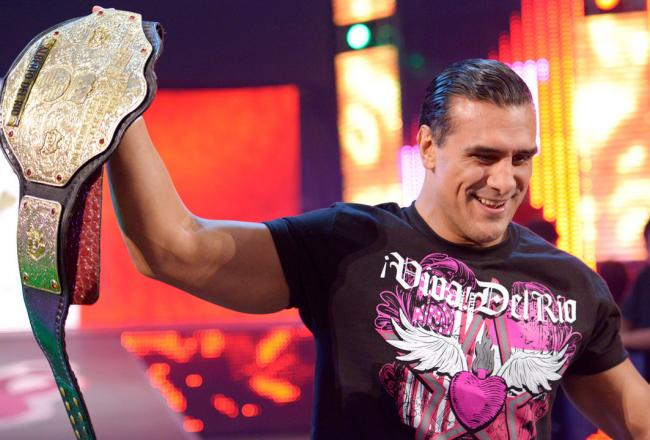 Photo Credit: WWE.com

This past Monday on Raw, it was announced that Alberto Del Rio will defend his World Heavyweight Championship against John Cena at October 27's Hell in a Cell pay-per-view.
It is a major step up for Del Rio, who has spent his title reign defending against highly-talented individuals, but flew under the radar for most of it. Suddenly, he finds himself front and center as he prepares to meet the returning Cena, who is unquestionably the top star in the industry, fresh off a two-month hiatus due to a triceps injury.
For Del Rio, one of the true workhorses on WWE's roster, the spotlight is nice but is Cena really the best feud for the World Heavyweight champion? Is there any chance he comes out of the feud looking better than he did going in?
The answer, on both counts, is no.
Here are a few feuds that would better suit Del Rio, as well as my prediction for what fans can expect from his upcoming feud with Cena.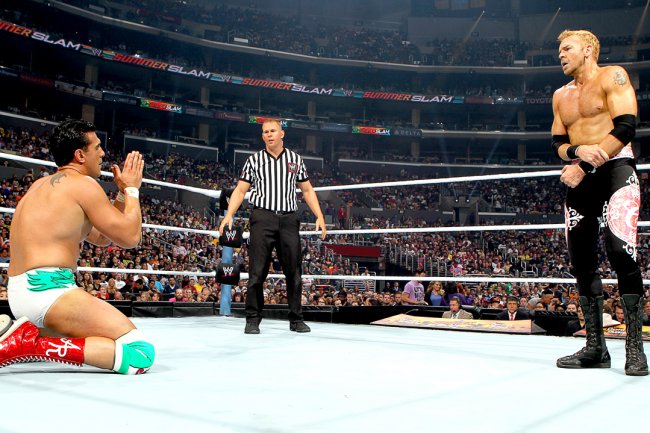 Christian
Captain Charisma and Del Rio had an outstanding wrestling match in August at SummerSlam, but an unfortunate concussion sidelined Christian soon thereafter.
One of last times anyone saw Christian, he was helping to set up Del Rio for an attack by Rob Van Dam.
There is an established back story between the two and a history of great in-ring work between them.
With a lack of solid contenders or established babyfaces to challenge Del Rio, Christian would be the perfect Superstar to slide into that role.
Unfortunately, it remains to be seen if he is medically cleared to return to the ring.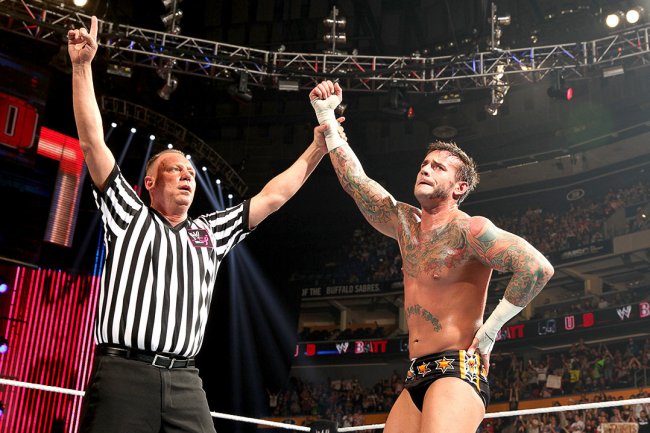 CM Punk
If WWE wants to elevate Alberto Del Rio's status as World champion, there is no better opposition for him than CM Punk.
Del Rio and Punk have similar styles in that they are old-school workers who favor substance over style. They are ground and pound wrestlers who know the audience, know the story they are telling and alter their work to fit the situation. They are incredibly smart, wrestling-minded performers who have worked together before in some very good WWE title matches.
Punk is currently involved with Paul Heyman, but what better way to continue that program than by having Punk challenge Del Rio for the title and lose when Heyman, Ryback or Curtis Axel interferes?
It would add another layer to the story, freshening it up a bit heading into the home stretch.
Del Rio would immediately be able to tout his victory over one of the top two stars in the industry while Punk would look for revenge against his former friend Heyman and his cronies after they cost him the World Heavyweight Championship.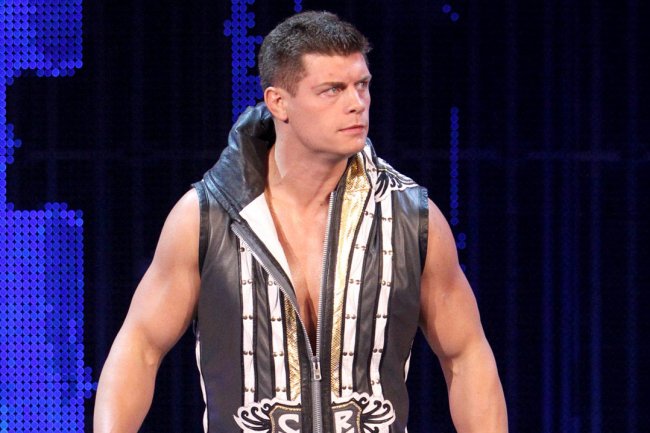 Cody Rhodes
The second-generation Rhodes family member is coming off of the performance of a lifetime at Battleground and is poised to breakout as a top babyface for WWE. It is difficult to predict whether he will ever be as over as he is right now.
WWE should strike while the iron is hot with Cody and elevate him to the World Heavyweight Championship level with a feud against Del Rio.
Cody, the son of the common man Dusty Rhodes, would be the perfect foil for the Mexican aristocrat Del Rio in terms of character.
As far as in-ring work goes, Cody has improved every single year that he has been a member of the World Wrestling Entertainment roster and would not appear out of his league against the talented Del Rio.
Over the last few years, the World Heavyweight Championship has been used to test young talent and assess their potential as a top tier star for the company.
What better way than to let Cody have his shot at the title and see whether he can continue to ride the momentum from his outstanding showing this past Sunday night?
Prediction for Del Rio vs. Cena
While all of the above scenarios would benefit Alberto Del Rio more than a one-sided feud with the returning John Cena, the match will shine the spotlight on someone who more than deserves it following a year of phenomenal in-ring work.
With that said, I predict that John Cena returns at Hell in a Cell and wins the World Heavyweight Championship, proving that no injury or hiatus can keep him from excelling between the ropes.
For Del Rio, it will be a disappointing end to a title reign during which he has bucked tradition as the heel champion and won most of his bouts clean.
Expect a series of rematches, maybe all the way through December.
This article is
What is the duplicate article?
Why is this article offensive?
Where is this article plagiarized from?
Why is this article poorly edited?