Biggest Takeaways from 2013 NFL Owner Meetings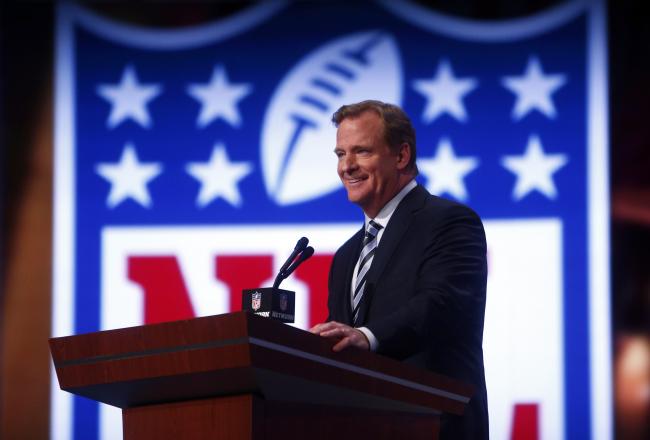 Jerry Lai-USA TODAY Sports
The NFL held its annual Fall Owners Meeting in Washington D.C. on Tuesday and, as usual, there's not a shortage of topics to discuss from it.
Among the biggest takeaways were—more regular-season games in London, new rules about team's participating in HBO's Hard Knocks, potential playoff expansion, the Redskins name controversy, and Super Bowl host city candidates.
Important, forward-thinking issues for the league, its players and its fans.
Let's dive into each one.
More Regular-Season Games In London
In 2013, for the first time ever, the NFL had two games scheduled to be played on international soil in the same season.
The Minnesota Vikings "hosted" the Pittsburgh Steelers in Week 4 and won 34-27. In Week 8, the Jacksonville Jaguars will be the home team against the visiting San Francisco 49ers. There will be no speculation as to what the final score of that game will be, but take your best guess.
Next year, the league will have three London games:
NFL approves 3 London games for 2014. Home teams: Jags, Falcons, and Raiders.

— Ian Rapoport (@RapSheet) October 8, 2013
The Jaguars locked into a four-year deal to play in London last August, but the Atlanta Falcons and Oakland Raiders do not have any contractual obligation to play overseas.
However, Chris Wesseling of NFL.com astutely pointed out the following about the teams picked:"It's no coincidence that all three franchises are dissatisfied with their current stadium situations."
When asked if a third game in London means the city is viable to house a full-time franchise, commissioner Roger Goodell said this (via NFL Communications):
That is not our objective. Our objective is to continue the growth of our game internationally. What we are so pleased about is that our game continues to grow and fans want more, television broadcasters want more and sponsors want more. We are responding to that interest in the game because fans want to see it. This is just another step down that path.
Does Goodell believe London could ever be the home of an NFL franchise? He was quoted saying, "sure, you could view it as a potential home city but a lot would have to happen before that could take place."
While venturing across the Atlantic Ocean for a game may get some players and coaches off their typical schedule, Vikings running back Adrian Peterson seemed to enjoy the atmosphere at Wembley Stadium:
.@AdrianPeterson on #Wembley: "Full of energy, atmosphere was electric, coming out that tunnel felt like a home game..."

— Wembley Stadium (@wembleystadium) September 29, 2013
There is money to be made in London, and just like any corporation—or business of any size, really—the NFL will tap into resources that may ultimately turn a profit.
Potential Playoff Expansion
The NFL wants to add more playoff teams as early as 2015.
Goodell said the following, per Chris Wesseling of NFL.com, "the possibility of adding two teams to the postseason is one of the "priorities" for the competition committee in 2014."
More from Wesseling's article:
If expanding the postseason would allow other teams to get into the dance, and they have the potential of going on and winning the Super Bowl," Goodell explained, "that's a good thing for fans, that a good thing competitively.
instead of two wildcard teams from each conference, there would be three wildcard teams.
But how would the scheduling work, and would it push back the date of the Super Bowl?
Goodell said this:
Not necessarily. So you might have three games on the first weekend and this is probably more of the issues that need to be addressed. Do you have three games on Saturday and three games on Sunday? Do you have two on Friday, two on Saturday two on Sunday? Do you go into Monday? There are competitive consequences in there and television consequences. Again, if we do this, we want to do it right, so we have to evaluate all those issues and balance them.
It sounds like postseason expansion is a legitimate possibility in the future and the league will take the time to plan the dates and times of games without drastically changing the typical playoff schedule.
More teams in the playoffs?
Would anyone complain?
HBO's Hard Knocks
It's every football fans' favorite show during the dog days of training camp in August, and now, they won't have to worry about the show being cancelled if no team is interested in being filmed.
A vote passed that guarantees the following:
NFL hopes to have Hard Knocks volunteers. If there are none, they've now guaranteed Hard Knocks every year.

— Ian Rapoport (@RapSheet) October 8, 2013
Interesting, right?
NFL Network's Albert Breer provided information about possible exemptions to the new Hard Knocks rule:
Teams that are exempt to policy, can say no Hard Knocks: Teams with new coaches, teams that have made the playoffs the two years running.

— Albert Breer (@AlbertBreer) October 8, 2013
For perspective, Bleacher Report's Lead NFL Video Contributor Josh Zerkle found the only four teams that would have "qualified" for Hard Knocks this year under the new ruling:
Under Goodell's new criteria, only four teams, the #Raiders, #Rams, #Bucs and #Titans, could have "qualified" to host Hard Knocks this year.

— Josh Zerkle (@JoshZerkle) October 8, 2013
Teams will have differing views on participating in the extremely popular show that gives fans a behind-the-scenes peak at the interworkings of a professional football team, but the mandate is in place and all 32 organizations will have to oblige.
Redskins
The name of the NFL team based in Washington D.C. has been a hot-button topic for the league over the past year, and Goodell was asked about it in his press conference after the meetings.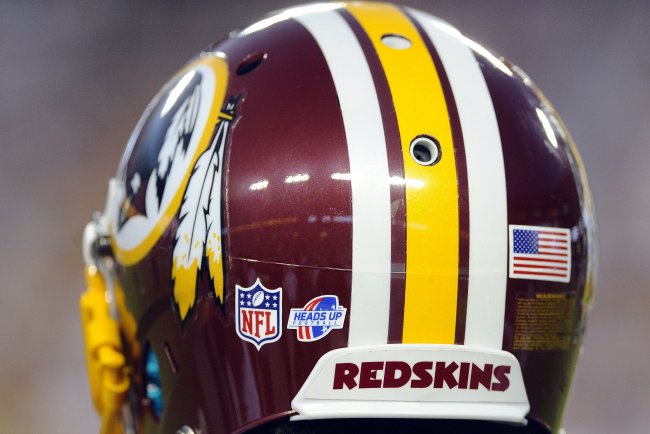 Brad Mills-USA TODAY Sports
When the question was posed regarding if he believes the Redskins name should be changed, the commissioner responded with, "I have said since the Super Bowl that, by no means, growing up in Washington, D.C. as a Redskins fan, have I ever considered it derogatory."
Goodell went on to say:
The Redskins have always presented it as part of their tradition and history. 'Hail to the Redskins' is part of that tradition. Whenever you have a situation like this you have to listen and recognize that some other people will have different perspectives. Clearly there are cases where that is true here. That is what I have suggested. I have been open about it, that we need to carefully listen and make sure we are doing what is right.
A name change doesn't appear to be imminent, as Redskins owner Daniel Snyder and the league seem to be firmly behind the Redskins as the name of Washington's NFL team.
Super Bowl Cities
As is part of the yearly routine at the Fall Owners Meeting, the NFL picked finalists for an upcoming Super Bowl.
Out of a pool of six candidates, the Minnesota Vikings, Indianapolis Colts and New Orleans Saints were selected as the final three possibility host teams and cities, according to ESPN.com.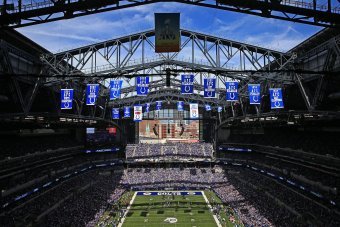 Andrew Weber-USA TODAY Sports
Indianpolis hosted the Super Bowl in 2012, and Minneapolis-St. Paul hosted the Super Bowl in 1992.
New Orleans hosted the most recent Super Bowl and has been a Super Bowl site a record 10 times (tied with Miami).
Lucas Oil Stadium is the foundational reason Indianapolis was a finalist, and New Orleans' experience as a host significantly helped its cause.
Per ESPN, "a $975 million stadium is going to be built in downtown Minneapolis, with the projected opening coming in 2016."
The new, likely state-of-the-art venue will benefit the Vikings' chances.
This article is
What is the duplicate article?
Why is this article offensive?
Where is this article plagiarized from?
Why is this article poorly edited?