MLB Playoffs 2013: Biggest X-Factors in Upcoming Game 5 Matchups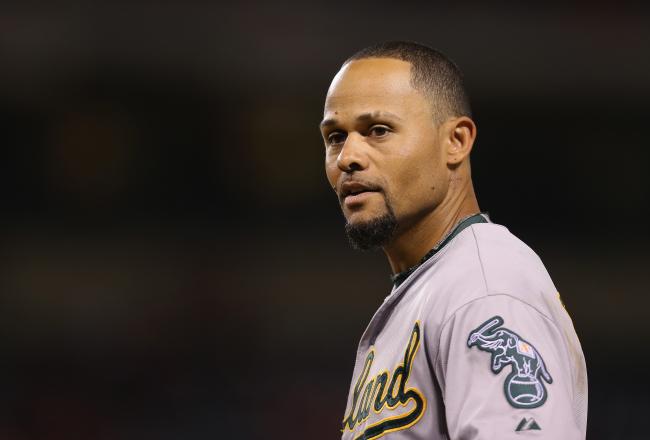 Jeff Gross/Getty Images
It's still early in the 2013 MLB playoffs, but we've already enjoyed plenty of winner-take-all matchups. There will be more of the same on Wednesday and Thursday, with two Game 5 showdowns to conclude the NLDS and ALDS.
The Detroit Tigers and Oakland Athletics will battle on Thursday night for a chance to face the Red Sox in the ALCS. The stakes are high, as each team's season will be on the line.
But before that, the St. Louis Cardinals look to continue their quest for yet another World Series title, but will have to get past the Cinderella-story Pittsburgh Pirates in Wednesday's Game 5 in order to do so.
Let's break down one big X-factor from each team heading into the decisive showdowns.
NLDS: Detroit Tigers at Oakland Athletics
Tigers: Jhonny Peralta
Much is said about the Detroit Tigers' potent bats, but that talk typically references Miguel Cabrera or Prince Fielder. The talk hasn't been about Jhonny Peralta, one of the players suspended 50 games for a connection with performance-enhancing drugs.
Since being reinstated, he's played a huge role. His three-run homer was quite possibly the difference between the Tigers still having a season or not, as it came at a clutch moment when the Tigers needed runs.
Cabrera is hobbled by injury, and Prince Fielder can't do it on his own. The Athletics have pitched the ball incredibly well in this series, and Detroit will be lucky to generate runs in Game 5 like they did in Game 4.
Thus, Peralta's impact on the game is even more valuable and should play a huge part in determining if Detroit's season lasts another round.
Athletics: Coco Crisp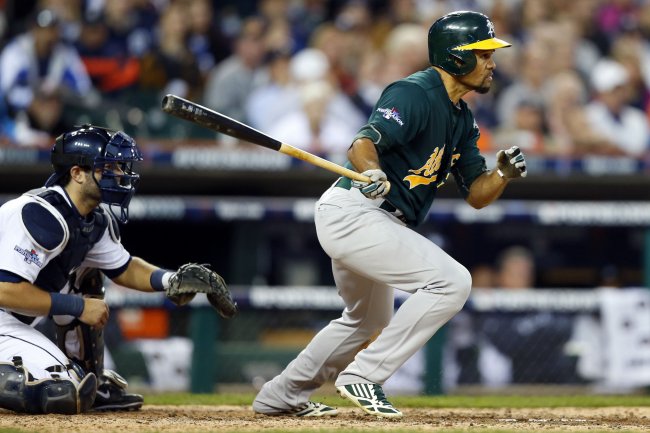 Rick Osentoski-USA TODAY Sports
A huge part of the A's ability to come out on top in Game 5 will be who gets the nod on the mound, but in order to give whoever it is some help, Coco Crisp needs to get it going against Verlander.
Crisp went 0-for-4 against Verlander in Game 2 from the leadoff spot, making it tough for any A's hits to generate runs—and it showed, as Oakland didn't score until the ninth inning.
Meanwhile, Crisp has picked up a stellar seven hits in the two games since. That production helped his team score six runs in each of those two outings.
Crisp is undoubtedly a huge factor in the offense. In decisive games, you need your leadoff hitter to at least get on base and generate some pressure on the starter—especially when his last name is Verlander.
NLDS: Pittsburgh Pirates vs. St. Louis Cardinals
Pirates: Gerrit Cole
It's sometimes tough to classify a starting pitcher as an X-factor, but Cole's ability to be a difference-maker showed itself in Game 2.
After the Cardinals' bats went wild to open up the series en route to a 9-1 Game 1 win, the rookie came in to immediately shut down any hope of a strong offensive outing in Game 2. He let up just one run on two hits over six innings, throwing a handful of pitches over 100 mph, per ESPN, and adding an RBI just for good measure.
Despite being in his first year as an MLB player, Cole has wasted no time becoming a star with his immense speed and desire to command the strike zone.
So far in this series, he's shown to be kryptonite to the Cardinals' super bats. Will he continue to perform and help his team get a spot in the NLCS?
Cardinals: Carlos Beltran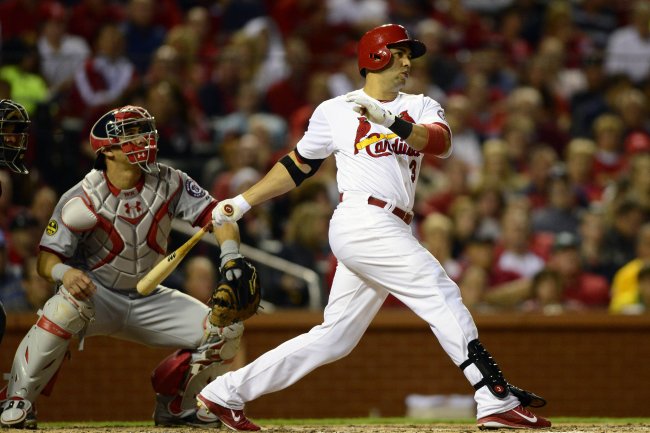 Jeff Curry-USA TODAY Sports
Cardinals slugger Carlos Beltran is likely a big reason why the Pirates opted to go with Gerrit Cole instead of A.J. Burnett, and he'll have to neutralize that strategy by having an effective performance on Wednesday.
Burnett gave up a three-run homer to Beltran in Game 1 which sparked an opening rout.
Beltran has been knocking the cover off the ball as of late, but Game 4 was his first game of the series without a hit.
Batting at a prized spot in the lineup, Beltran is counted on to produce, and his ability—or inability—to do so will help to decide who comes out on top in this series.
This article is
What is the duplicate article?
Why is this article offensive?
Where is this article plagiarized from?
Why is this article poorly edited?