Why Dwight Howard Will Thrive as James Harden's Complementary Star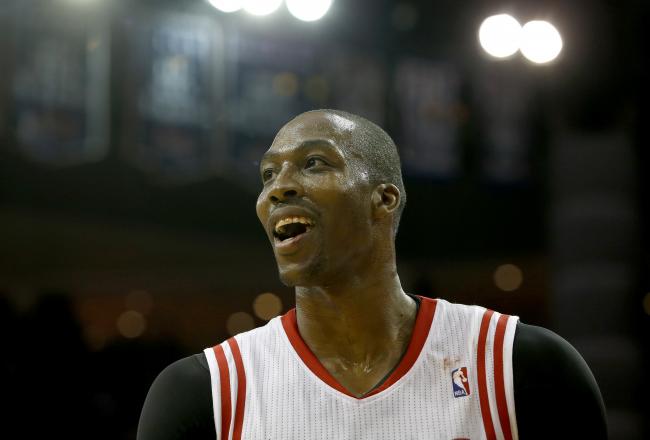 Thomas B. Shea/Getty Images
Every star who's ever won anything worth remembering had help doing it.
In most cases, significant help from at least one other Hall of Famer. This makes what Dwight Howard did with the Orlando Magic in 2009 all the more remarkable.
The only All-Star teammate he had that season was the perpetually limited Rashard Lewis, yet Orlando still finished the year as Eastern Conference champions.
Howard's always fared as a dominant defensive player, whose impact on that end can be powerful enough to ultimately tip the scales in his team's favor. But 10 years into his development, Howard's offensive repertoire is still lacking.
Except for the numerous feats of incredible aerial achievement he's seemingly able to produce whenever a teammate lobs him the ball, Howard's offensive game has never been aesthetically pleasing.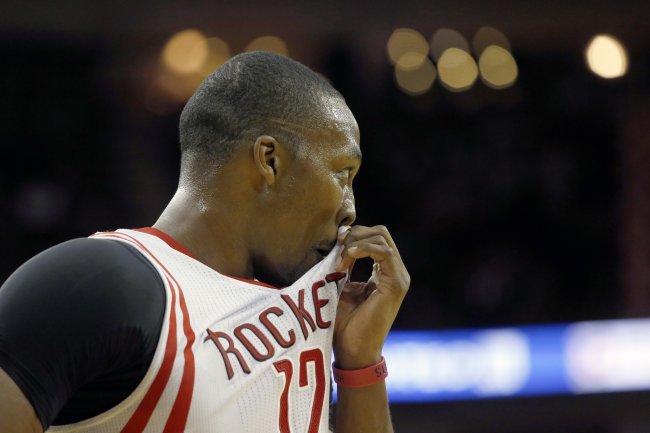 Thomas B. Shea/Getty Images
Compared to some of the great centers in league history (as undoubtedly the most commanding big man of his generation, it's safe to put Howard in this category, even though he's only 27 years old) his footwork appears incomplete, like a beautiful work of art that's missing one final, crucial brush stroke.
Howard is incapable of taking over games like most seven-time All-Stars.
He can't take an entry pass in the post and guarantee his team two points the way Shaquille O'Neal or Hakeem Olajuwon could, and his dependency on teammates to knock down open shots and keep him involved in the pick-and-roll has lingered as a restrictive deterrent through the years.
Now with the Houston Rockets, Howard has the most help he could ever ask for, with James Harden, the league's best offensive shooting guard, possibly on the verge of eclipsing him as an overall talent.
If everything goes as it should, the word "complement" won't do justice to the degree in which these two should be able to help each other on the court over the next few years.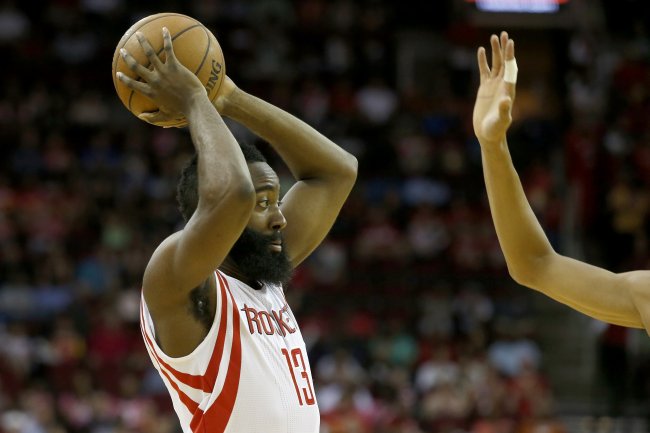 Thomas B. Shea/Getty Images
Every single basketball player has a role and primary responsibilities within the context of his team.
For Howard, it's always been served as the defense's control tower, discouraging shots at the rim, coming up and defending pick-and-rolls in various ways with aggression and gobbling every rebound in sight.
Nobody influences games like Howard.
And nobody not named LeBron James has the cache and command to influence the construction of his own roster.
Now that Harden is the team's primary scorer, ball-handler and distributor—and should finish the season with Houston's highest usage percentage—Howard doesn't need to stress about exerting too much energy on offense. He can stay focused on what he's great at, instead of assuming too much of Houston's scoring load.
Throwing the ball to Howard in the post isn't the absolute worst option (he shot 45 percent from the post last season, according to SynergySports), but there are so many different, more efficient means the Rockets can utilize with their talented roster.
It'd be silly for them to overly rely on post touches.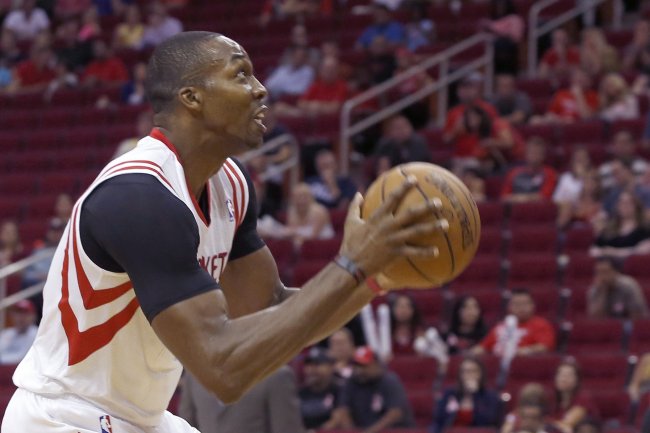 Thomas B. Shea/Getty Images
On offense, Howard is as effective without the ball as with it, which is why his partnership with a feared pick-and-roll threat like Harden could potentially demolish every defense in the league.
When Howard thunders through the lane immediately after crushing a guard's shoulder with a screen, an alarm goes off for the defense: If they don't crash down, Howard's going to leap through the air, catch a lob and rip the rim off the backboard.
The mere threat of this opens up teammates on the perimeter, who will have an extra second to spot up from behind the arc. Harden is an artist throwing these cross-court passes, reading weak-side defenders and identifying when to throw his teammate the ball.
Here he is taking a screen from Omer Asik, then passing to Patrick Beverley as the rolling Asik sucks Oklahoma City towards the basket.
Harden possesses the rare intuition of knowing how back-line defenders are going to shift in reaction to his own movement and compounds that with the strength to deliver perfect assists. Few can do this better, and it's in situations like this where Harden makes the other team pay dearly for being so worried about an alley-oop to Howard.
Of course, this shot is Plan B for Houston.
What they really want every time they run a pick-and-roll is either for Harden to have a free run at the rim—or for Howard to shatter the backboard with a dunk. There's no more than five players in the world who throw a pocket pass better than Harden, too—a clever bounce of the ball between two defenders, into safe hands.
Howard will absolutely love receiving those gems as he's swaying towards the hoop.
There's no reason for it not to be basketball's most unstoppable sequence. Harden is an elite scorer and a brilliant, unselfish passer—the type Howard's never had by his side. While he may never be as dominant in the post as some would like, having Harden as a teammate will allow Howard to be even more focused on areas where he's already dominant.
And that should spell success for the Rockets.
This article is
What is the duplicate article?
Why is this article offensive?
Where is this article plagiarized from?
Why is this article poorly edited?

Houston Rockets: Like this team?