WWE Battleground 2013 Results: Victors Who Will Lose at Hell in a Cell
photo by wwe.com

WWE Battleground is in the books, but for many fans, it was not what you might call a smashing success.
This is likely due to the event ending without the company crowning a new WWE champion. Daniel Bryan's supporters were surely among the most disappointed, as he was believed to have perhaps finally reached WWE's top spot as champion.
Of course, his opponent for the night came up short as well. Even though Randy Orton has been advertised by Triple H as the new face of WWE, the fact is that in the end, he did not look much like the top guy at all.
But there were eight other matches on the Battleground card, and for those who did win, fan disappointment may be realized very soon. That's because WWE's next event is coming up in late October, and as we all know, anything can happen on the worldwide stage.
Because of this, there are some big winners at Battleground who I believe will come up short at Hell in a Cell on October 27.
After all, no one can win all the time.
Dolph Ziggler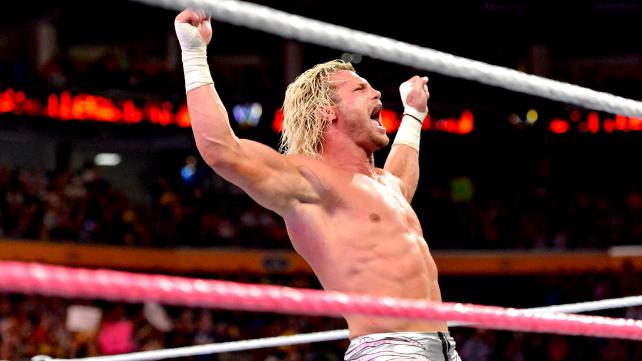 Dolph Ziggler faced Damien Sandow at Battleground in the kickoff match of the night. The booking of these two was a bit odd for me, as they have not had a tremendous amount of heat lately. The Showoff picked up the victory in the end, and both men turned in very solid performances as expected.
But Dolph Ziggler's winning ways will not continue. Don't misunderstand me here: It's not that I want to see that happen. I am a fan of Ziggler's work in the ring and believe that he was just beginning to hit his stride when he lost the World Championship to Alberto Del Rio.
However, I for one have not seen much commitment towards him from WWE recently. The fact is that while Ziggler can get it done and consistently have one great showing after another, it just does not seem as though the company believes in him anymore. Perhaps I am off-base on this one, but when I look at Dolph Ziggler now, I no longer see a main event threat.
I now see someone who could spend a big chunk of his WWE career being this close to greatness, trapped in the middle of the card.
And this trend could continue at Hell in a Cell if Dolph faces Sandow once again. Of course, WWE may not go this route, considering that Damien is 0-2 against Ziggler from Battleground and the following night on Raw. But the fact is that Sandow is in need of a win, and that win could come against Dolph.
I have to say that I'm not usually much for those feuds that are just thrown together for the sake of a pay-per-view, but in this case I make an exception. The reason is that when I watch Dolph Ziggler versus Damien Sandow, I see a lot of talent and a lot of potential.
Assuming that Ziggler is allowed to climb back up at some point, and assuming that Sandow gets on an upward trend, then we could be seeing a future World Championship rivalry.
And that rivalry could continue to grow at Hell in a Cell.
CM Punk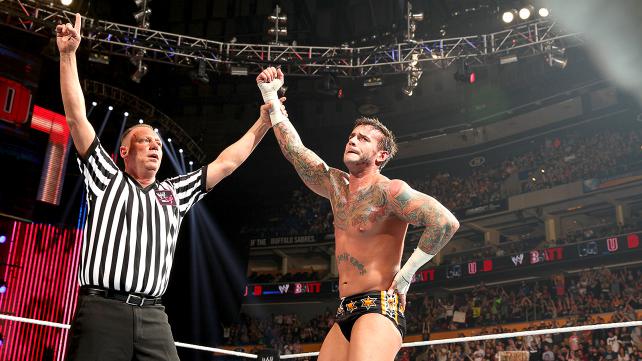 CM Punk and Ryback hooked up at Battleground in a match that was a continuation of the heat between Punk and Paul Heyman. The Best in the World has been trying to get revenge on Heyman since Money in the Bank, but it has been an uphill climb for him.
Brock Lesnar was the first roadblock put in Punk's way, and the man called The Anomaly picked up the win at SummerSlam. Heyman's other client, Curtis Axel, has been a constant thorn in Punk's side as well, as Heyman and Axel defeated Punk at Night of Champions.
And now that Heyman's newest client, Ryback, has joined the mix, Punk is at more of a disadvantage that at any point during this feud. Even though The Second City Saint was victorious against Ryback at Battleground, I believe that if a second match happens, the outcome will be much different.
Let's face it: Ryback does not have the best win-loss record you've ever seen; this is especially true on pay-per-view. But now that he is officially a Paul Heyman guy, I firmly expect this to change.
Ryback cannot continue to lose matches with Heyman by his side. Cheating to win is fine, and losing by disqualification is even acceptable. But to be pinned cleanly is something that just cannot happen too often.
Yes, it was Punk who scored that pin. And perhaps WWE feels that Ryback cannot go over on a guy of Punk's stature. But I think that if the heat with Heyman continues, then Punk should drop at least one match to Ryback.
A victory over Punk would go a long way towards adding credibility to Ryback's character and would give Heyman another stat to hold over Punk's head. But again, the match has to be booked before any of this could happen.
And despite whether it does or does not, the truth is that Ryback still needs a quality win at a WWE pay-per-view. I believe that will happen at Hell in a Cell.
Alberto Del Rio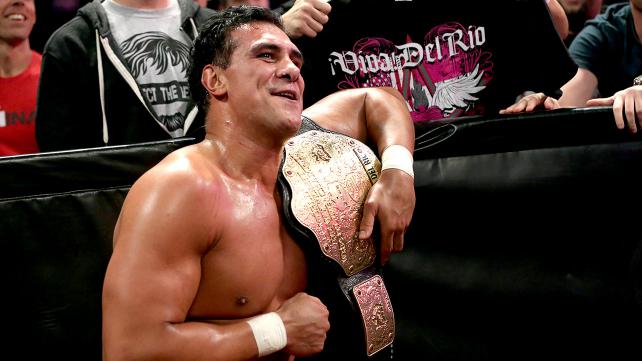 Alberto Del Rio retained his World Championship at Battleground against Rob Van Dam. The match was perhaps the toughest title defense that Alberto had seen in a while, and going over on RVD was a good win for him.
But the next time Del Rio defends the World title on pay-per-view, the result will probably not be the same. In fact, as far as outcomes go, this one may be more predictable than any other you could possibly think of.
The surprising announcement that John Cena would be challenging Alberto was made on the October 7 edition of Raw, and I imagine many fans' reactions were similar to mine. This is not to say that there's no possibility that Cena could lose this match. Again, this is WWE, where anything can happen.
But to imagine John Cena's first match back since his injury being a loss just seems impossible. Throw the World title into the mix, and I believe we're looking at a virtual guaranteed win for Cena. This is likely not bad news at all for those fans who are quite frankly tired of seeing Del Rio as World champion.
The biggest complaint against Alberto seems to be that he has no personality. Some fans feel that he is boring not only on the mic but in the ring as well. While I will admit that Del Rio is not exactly the most charismatic character in WWE, I certainly do not believe that he is as flat as some suggest he is.
And I also think that he has done a good job as World champion. His role has been that of the super-heel, the lowest of the low. He stoops to any level to get what he wants and will do whatever it takes to get his way.
This includes physically decimating his former ring announcer, Ricardo Rodriguez. Ricardo has paid the price for Alberto's elevation as the sinister heel, and now that Del Rio has finished with Rob Van Dam, it's time to move on.
And moving on to John Cena means that we are probably seeing the end of Alberto's reign as World Champion.
For Del Rio, this means a move to a new rivalry and quite possibly the last time we see him in World Championship contention for a while. For Cena, this means a major championship victory in a company that could simultaneously feature Daniel Bryan as WWE champion.
The one underlying certainty for me is that John Cena is winning at WWE Hell in a Cell. And when that happens, WWE's king will reclaim his throne.
The king has returned.
This article is
What is the duplicate article?
Why is this article offensive?
Where is this article plagiarized from?
Why is this article poorly edited?