Who Are the Top 5 Ballon D'Or Candidates?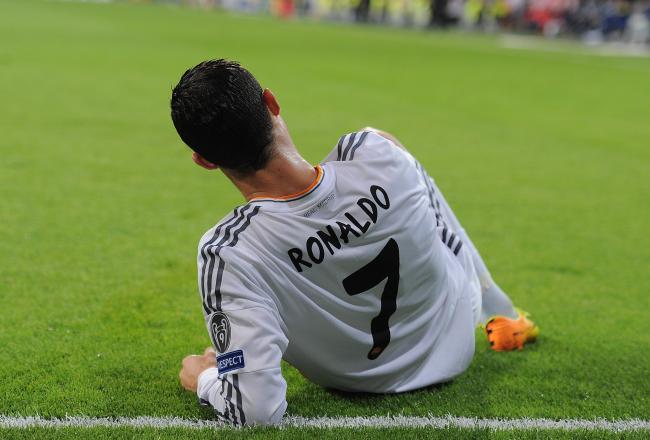 Denis Doyle/Getty Images
Could the top five 2013 FIFA Ballon d'Or vote-getters be Lionel Messi (Barcelona), Cristiano Ronaldo (Real Madrid), Franck Ribery (Bayern Munich), Gareth Bale (Tottenham Hotspur/Real Madrid) and Neymar (Santos/Barcelona)?
If it is, then it's shambolic.
OK, most people only care about the final three who make the podium, but here's a more accurate ranking of the top five footballers for the FIFA Ballon d'Or.
---
Why No Ribery, Bale and Neymar

Aside from a UEFA Champions League medal, there wasn't a giant difference between Ribery and Jakub Blaszczykowski, who's a better tackler. Where's the love for Kuba?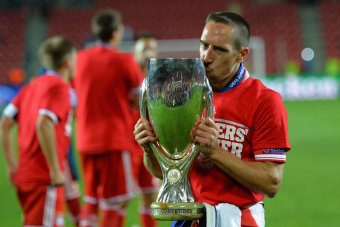 Shaun Botterill/Getty Images
Ribery is paid to score and create goals. How do you judge players like that? By goals and assists.
Since Ribery is nowhere near Messi and Ronaldo, the Frenchman shouldn't be in the conversation.
Subjective ways to judge players like the intangible factor should only be applied to defenders and midfielders with a sizable defensive shift.
Bale was given the keys to the Spurs' attack, had freedom to roam and played the Ronaldo role.
But 15 players were ranked above Bale in the European Golden Shoe standings.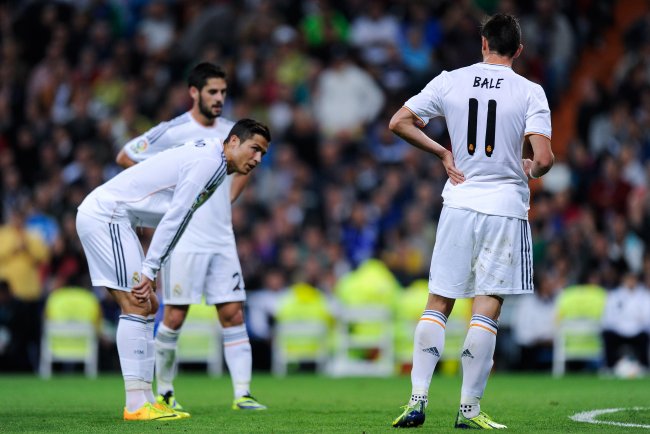 David Ramos/Getty Images
If Neymar had played for Barcelona since the start of last season in his current form, he'd be ranked No. 3.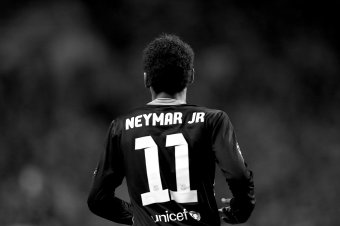 Richard Heathcote/Getty Images
It's ironic that he has gone from being cast as a selfish shoot-at-all-costs type of footballer to now someone who doesn't shoot enough.
Still early days but it's a worry that he's only scored twice from 30 shots in combined La Liga/Champions League play (imagine how many shots he has passed up).
The plus is Neymar is on course to set some absurd assists record in Europe.
---
5. Manuel Neuer (Bayern Munich)
He may not rack up saves like Reims' Kossi Agassa—however, Neuer has evolved into more than just a shot-stopper.
When he was at Schalke, he put on shot-saving clinics as Agassa is doing right now, but from time to time, Neuer would lose concentration.
Despite all the acrobatic and wow-did-you-see-that saves, Agassa has conceded seven goals since the start of last season via errors, one more than the maligned Joe Hart.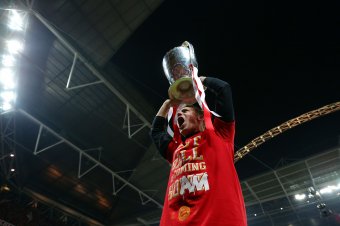 Alex Livesey/Getty Images
This used to be Neuer.
Now he's a leader at the back and he's only conceded three goals in his first eight Bundesliga games.
He has been big time in recent memory.
In last season's 1-1 draw against Borussia Dortmund, he denied Robert Lewandowski from the penalty spot.
Then there were the saves in the UEFA Champions League win over Dortmund.
Manuel Neuer during the SuperCup - As Bayern fans we're pretty used to this kind of thing from our Manu! pic.twitter.com/hCjuB9zSXz

— Global Bayern Fans (@BayernFansIntl) September 4, 2013
If it wasn't for him sweeping up with Chelsea 2-1 up in the 114th minute of the UEFA Super Cup, Oscar would have been through on goal.
Neuer kept Bayern in the Super Cup and he won it by saving Romelu Lukaku's penalty.

---
4. Bastian Schweinsteiger (Bayern Munich)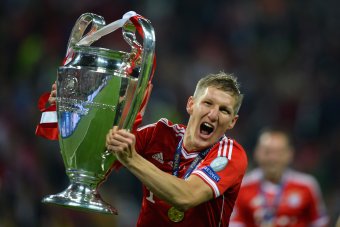 Laurence Griffiths/Getty Images
When pro-Ribery fans attempt to explain his inferior statistics to Messi and Ronaldo, they always seem to incorporate how Ribery inspires the team.
Well, he's no Schweinsteiger, who's the driving force behind Bayern's success.
Andres Iniesta and Xavi used to be routinely ranked above Schweinsteiger, yet the Barcelona duo were not dominant without Messi in the first leg and Messi-on-one-leg in the second leg of last season's Champions League semi-final.
Schweinsteiger made 14 tackles, intercepted eight passes and created one goal during Bayern's 7-0 win over two legs against Barca.
Yaya Toure, who went into Manchester City's Champions League matchup against Bayern with four goals from six league games, was completely outplayed by Schweinsteiger.
Bayern coasted to a 3-1 win.

Schweinsteiger is a complete midfielder who doesn't leave gaping holes for opposing teams to exploit, possesses cerebral positioning and is a leader of men.
---
3. Philipp Lahm (Bayern Munich)
World-class as a right-back.
World-class as a left-back.
World-class as a midfield conductor.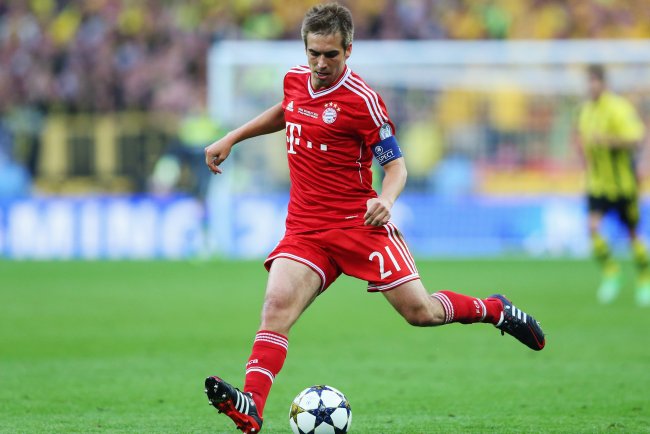 Alex Livesey/Getty Images
The amount of hype allocated to Barca centre-back Gerard Pique, Real Madrid's Sergio Ramos and the revolving door of in-form Premier League defenders compared to Lahm proves the Bundesliga has a long way to go in marketing its star players.
---
2. Cristiano Ronaldo (Real Madrid)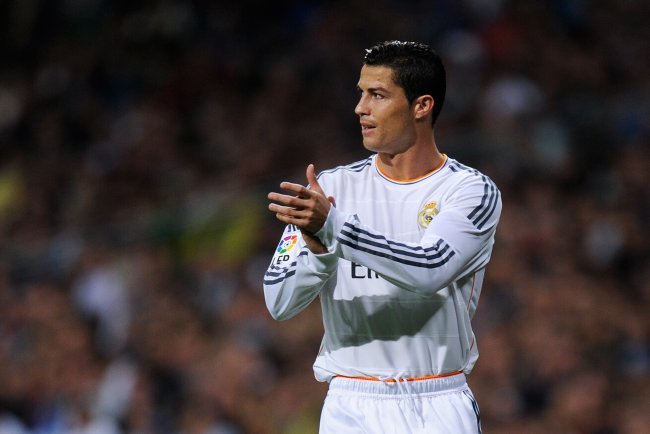 David Ramos/Getty Images
Consider this: 55 goals in 55 games.
Selling Mesut Ozil, arguably the best playmaker in the world, to balance the Gareth Bale transfer makes no sense because Bale's playing style is the same as Ronaldo.
Meanwhile, over in Catalonia, it's pretty simple.
Option one: pass to Messi.
Option two: pass to Messi.
Option three: pass to Messi.
Trust Real to make things harder for their MVP.
---
1. Lionel Messi (Barcelona)
David Ramos/Getty Images
Here's a statistical evaluation of Messi, Ronaldo and Ribery.
LEAGUE 12-13

Messi

Ronaldo

Ribery

Goals
46

34

10
Shots Per Goal
3.5
6.9
6.5
Assists
12
10
14
Key Passes Per Game
1.4
1.8
3.2
Dribbles Per Game
3.8
1.7
4.5

UCL

12-13

Messi

Ronaldo

Ribery

Goals
8
12
1
Shots Per Goal
5.1
6.8
13
Assists
2
1
2
Key Passes Per Game
1.5
1.9
1.6
Dribbles Per Game
1.9
2.1
2.4
Of the three, Ribery is a better dribbler and creates more goal-scoring chances.
However, additional statistics such as key passes per game and dribbles per game should only come into serious calculation in order to separate players with similar goals and assists tally.
In total club games last season, Messi scored five more goals than Ronaldo, despite playing 50 games compared to the Portuguese's 55 games.
Statistics via WhoScored, FFT Stats Zone, Squawka and Transfermarkt
Google+: +allanjiang
Twitter: @allanjiangLIVE
This article is
What is the duplicate article?
Why is this article offensive?
Where is this article plagiarized from?
Why is this article poorly edited?