High School Punt Returner Breaks 9 Tackles En Route to TD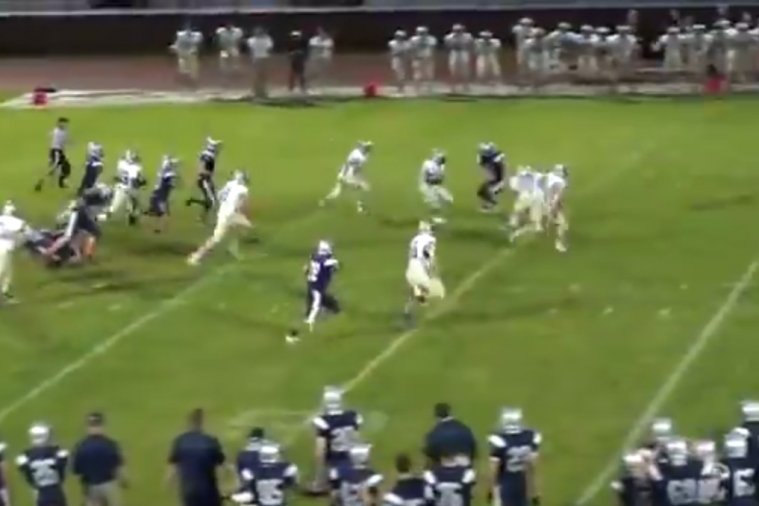 Cliff Kurker from Needham High School (MA) breaks about nine tackles during this amazing 71-yard punt return for a TD.

Kurker gets touched by half the punt team, but he refuses to go down. A great effort, and it goes to show you what happens when you never quit on a play.
Hat tip to Max Preps