Critical Managerial Moves That Shifted ALDS, NLDS Series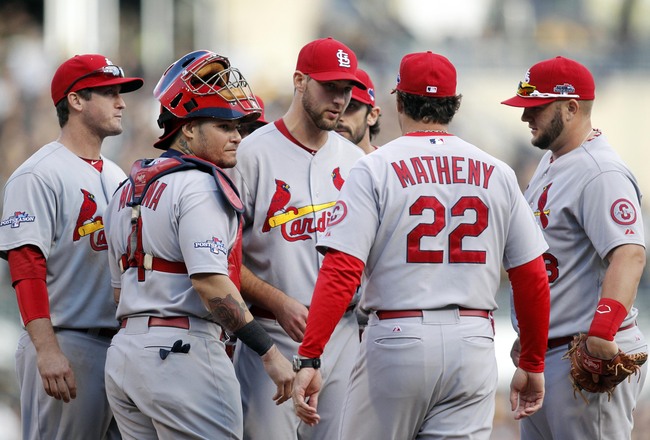 Charles LeClaire-USA TODAY Sports
During the postseason, MLB managers need to make a number of difficult decisions. The pressure is high, and these moves can shape the outcome of a series.
There have been multiple moves that managers have made during the NLDS and ALDS this postseason that have helped shaped the series.
Some of these moves have worked out really well, while others could certainly be questioned.
Detroit Tigers vs. Oakland Athletics: Using Rick Porcello in the 9th Inning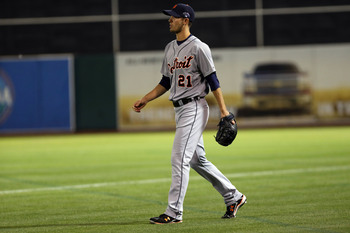 Kelley L Cox-USA TODAY Sports
Entering the bottom half of the ninth inning in a scoreless Game 2, Jim Leyland decided to turn to Al Alburquerque to try to get the next three outs and force the game into extra innings. Alburquerque struggled, and the Oakland Athletics had the bases loaded with no outs.
Leyland had starter Rick Porcello warming up in the bullpen in the ninth and called on him to try to get the three outs. He gave up a single to the first batter he faced, Stephen Vogt, and the Athletics won the game.
It was a curious move to go to a starter that late in the game considering the fact that Porcello did not have as much time to warm up as he normally does when he begins a game. The move didn't pay off for the Tigers, and Leyland defended his move by mentioning that he used Porcello because "he's a sinkerball pitcher" (h/t Anthony Fenech of Detroit Free Press).
Boston Red Sox vs. Tampa Bay Rays: Leaving David Price in Game 2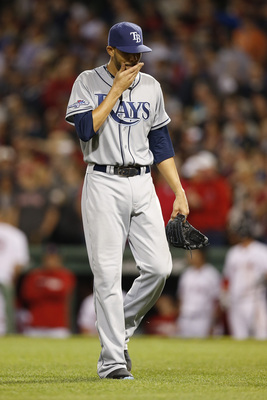 Greg M. Cooper-USA TODAY Sports
It was clear early on in Game 2 that David Price did not bring his best stuff to Fenway Park. He was tagged for five runs in the game's first four innings. Joe Maddon decided to stick with his star and left him in the game for another three innings.
Pulling Price earlier would have had two impacts for the Tampa Bay Rays. Firstly, it would have given them a chance to get a pitcher that was more on his game on the mound and given them a better chance to win. The second impact that it would have had was that the Rays could have potentially used Price on three days rest in Game 4 of the series if he came out after throwing just 67 pitches through four.
St. Louis Cardinals vs. Pittsburgh Pirates: Starting Michael Wacha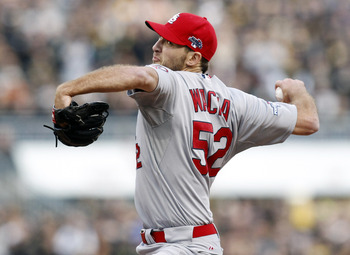 Charles LeClaire-USA TODAY Sports
With the St. Louis Cardinals down two games to one and with the NLDS on the line, manager Mike Matheny had a decision to make. St. Louis needed to pick up a win, and the team even considered using ace Adam Wainwright on short rest (h/t Danny Knobler of CBS Sports).
Instead, the team went with rookie Michael Wacha. It was a move that paid big dividends as Wacha no-hit the Pittsburgh Pirates through seven and one-third inning before allowing a home run to Pedro Alvarez. Wacha led his team to a 2-1 victory, which kept them alive.
Now the Cardinals can turn to their best pitcher in the deciding Game 5 and hope that Wainwright can put in a similar performance to his first playoff start.
Los Angeles Dodgers vs. Atlanta Braves: Starting Clayton Kershaw in Game 4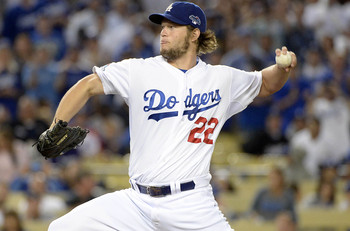 Richard Mackson-USA TODAY Sports
Los Angeles Dodgers manager Don Mattingly wanted to make sure that the NLDS did not head back to Atlanta for a Game 5 against the Braves. As a result, he made the decision to go with his ace, Clayton Kershaw, on short rest.
Kershaw dominated the Braves in Game 1 of the series as he threw seven innings, giving up just three hits and one run as he struck out 12.
Once again, Kershaw limited the Braves to just three hits. This time, he gave up two unearned runs and only struck out six, but he kept the Dodgers in the game. A late home run from Juan Uribe won the game and sent the Dodgers into the NLCS.
Keep Reading