Julio Jones Makes an Incredible One-Handed Catch for a Big First Down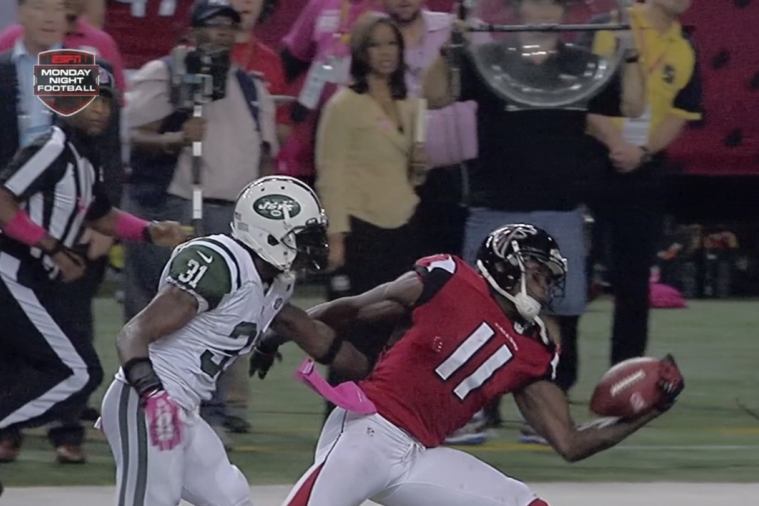 With Roddy White leaving Monday night's game against the Jets with a hamstring injury, Falcons wide receiver Julio Jones had to step up. And he most certainly did with this catch in the fourth quarter.
Jones was called for offensive pass interference the play before but earned a defensive pass interference call and still managed to make this catch.
Another angle.