Odds for Vancouver Canucks' 2013-14 MVP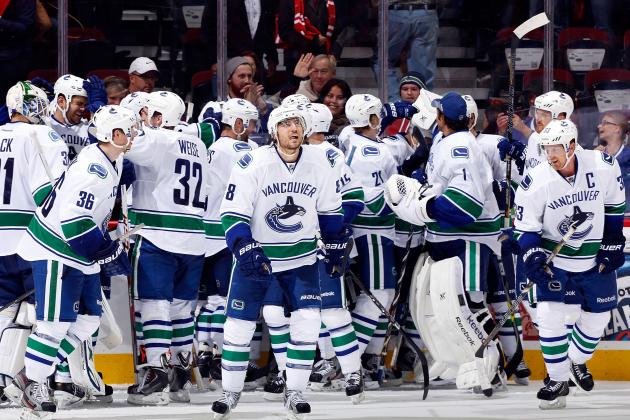 Gerry Thomas/Getty Images

The Vancouver Canucks are off to a strong start in the 2013-14 season. After the first three games, the Canucks already have 12 goals with 14 players contributing on the scoreboard, providing an early glimpse of some secondary scoring, which the Canucks have lacked in the past.
In the past years, there's been no question when it comes to who leads the way: the Sedins.
Will that continue this season? Or is this the year that others step up to lead the team to victory?
The following are the odds for the Vancouver Canucks 2013-14 MVP.
Begin Slideshow

»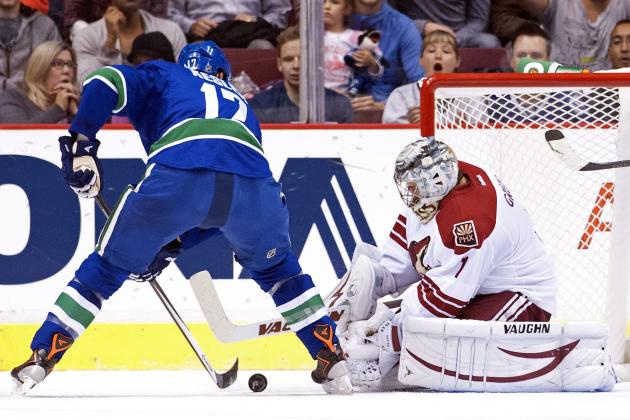 Rich Lam/Getty Images

For the first time in three years, Ryan Kesler is healthy to start the season. He plays hard, goes to the dirty parts of the ice and has one of the most lethal shots in the league (when he hits the target).
Kesler may have to wait until the post-Sedin era before he gets the "C," but that doesn't mean he can't start leading now.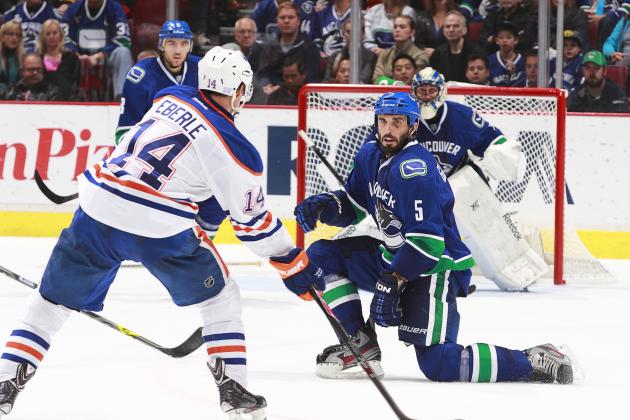 Jeff Vinnick/Getty Images

Since joining the Canucks, Jason Garrison has improved each and every day at both ends of the ice. He has one of the hardest slap shots in the league, and he likes to use it.
Mike Gillis has made plenty of mistakes over the past few years, but signing Garrison to a six-year, $27.6 million contract is not one of them.
Garrison is the real deal, and he'll continue to prove it every game he plays.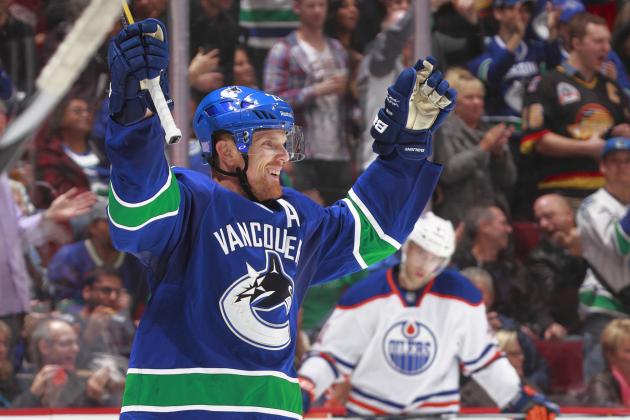 Jeff Vinnick/Getty Images

Daniel Sedin has led the Canucks in goals five of the last seven years and is the most likely candidate to do so this season.
Need I say more?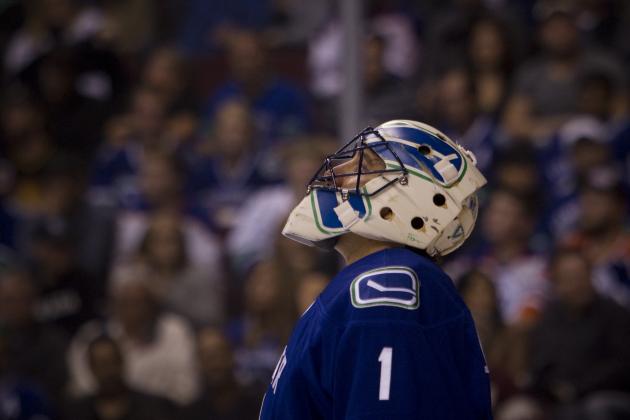 Ben Nelms/Getty Images

Goaltending has been one of the Canucks' greatest strengths for many years—and it still is.
The only difference is that Roberto Luongo no longer has a Cory Schneider to backstop if things go wrong.
With an inexperienced Eddie Lack playing behind him, the Canucks will rely on Luongo to play for 65-plus games this season, a situation he has proven himself more than comfortable with on more than one occasion.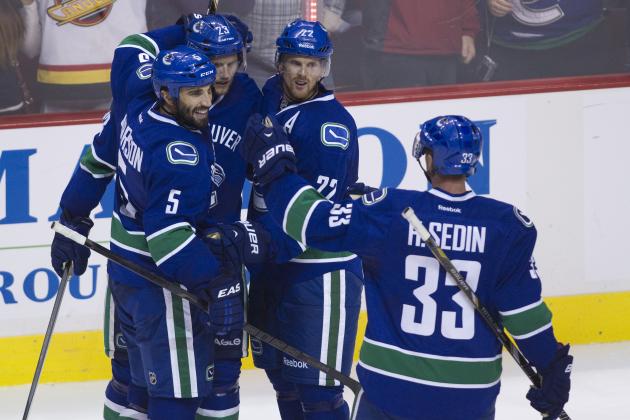 Ben Nelms/Getty Images

The last time Henrik Sedin finished an NHL season outside of the top 10 in assists was 2005-06; the first season after the 2004-05 lockout. To find the last time he missed a game, you have to go back even further.
Henrik Sedin is the most offensively talented and reliable player on the team. He leads the way both on and off the ice, and proves to us each and every game why he wears the 'C'.
With 5 assists in three games this season, it looks like this season will be no different.
Follow Riley Kufta on Twitter for more work & news around the NHL.