The Most Critical Training Camp Battle for Every NBA Team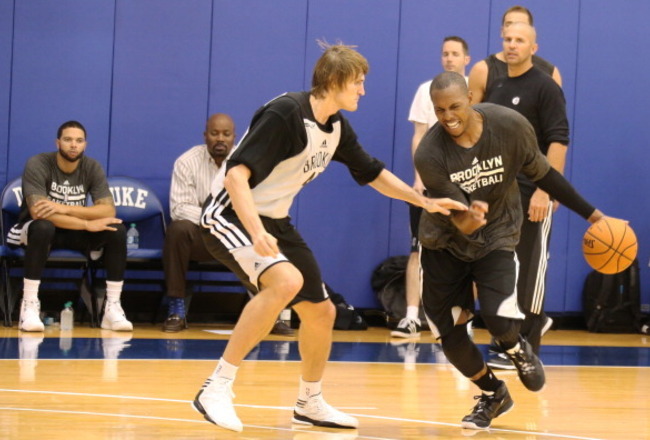 Nathaniel S. Butler/Getty Images
With training camps in full swing, intriguing position battles have taken center stage for all 30 teams across the NBA.
Whether it's two established vets like Paul Pierce and Andrei Kirilenko vying for a starting spot with the Brooklyn Nets or two upstart point guards in Greivis Vasquez and Isaiah Thomas dueling to capture starting duties with the Sacramento Kings, battles come in all shapes and sizes.
As you sift through each team's respective battle, keep in mind that these are strictly position battles, so the focus is confined to personnel.
Keep Reading