Power Ranking College Football's Best Catches of 2013
October 8, 2013

The term "Catch of the Year" gets thrown around a lot in college football, and it seems like we have at least a new one every week. 
We've just scratched the surface on the potential great catches from this season so far, but here are our picks for the best of 2013 so far.
Cal's Maurice Harris against Portland State
Nebraska's Kenny Bell against Illinois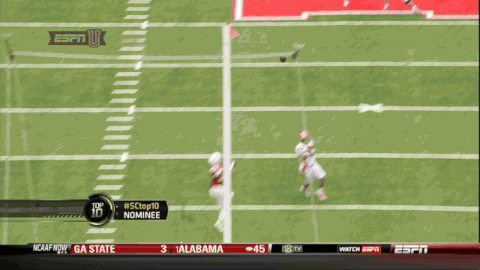 Colorado's Paul Richardson against Oregon
Alabama's DeAndrew White against Georgia State
LSU's Odell Beckham against Georgia (on a kickoff)
SMU's Jeremy Johnson against Rutgers
More will be added throughout the season, so stay tuned and let us know your favorites in the comments!