Manchester United's disappointing start to the Premier League season was given a lift from a most unlikely source on Saturday.
A young man, unsure of the country he eventually wants to represent and with an anagram for a name, breathed life into a team that had become static and predictable.
Adnan Januzaj was given his chance for his first start against Sunderland, the league's bottom side, and to say he took it with both hands would be an understatement.
He exuded confidence from his first touch, was never afraid to take players on and, with his pace, balance and poise, showed us what United have been missing up till now this season.
His two goals were clinically taken and swung the match United's way, but it is important that these do not mask the more significant effect of the Belgian's influence on this match and his promise for the future.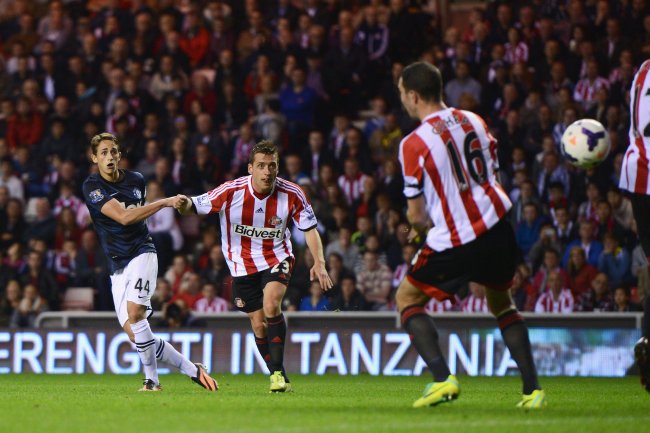 Michael Regan/Getty Images
The dynamism and directness which characterised his play were at odds with the ponderous safety-first patterns of play that have taken this current team away from the positive, exciting style of play we have come to expect from United.
He brought freshness to a team that had become stale and often devoid of ideas in an attacking sense.
There is no denying the quality of many of United's current midfield players. I am a great admirer of Michael Carrick, Tom Cleverley is a willing workhorse with a great engine while Danny Welbeck has a great touch for a big man and will play wherever he is asked without complaint.
What has been missing up until now this season is a player who can fracture the opposition's defensive lines with bursts of individual spontaneity.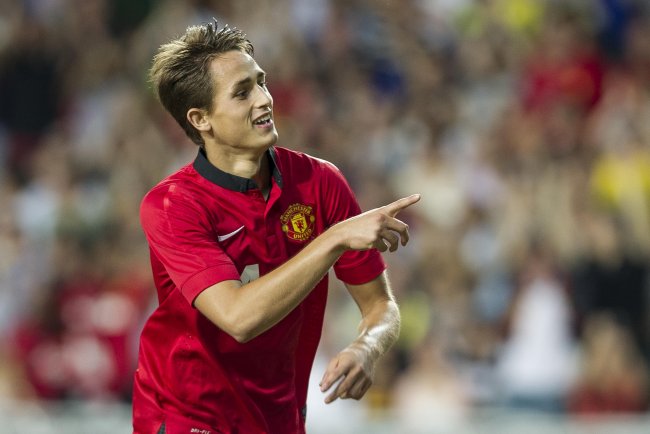 Victor Fraile/Getty Images
Arsenal have Mesut Ozil and Jack Wilshere, Chelsea have Eden Hazard and Oscar, Manchester City have Samir Nasri and David Silva.
The nearest United have had, so far this season, is a bit-part player-coach in his 40th year who could still teach the youngsters a thing or two about breaking down defences.
Shinji Kagawa was bought with that role in mind but has disappointingly failed to establish himself as a regular member of the starting line-up.
Perhaps United missed a trick in the summer when a previous target, Christian Erikson, was snapped up by Spurs. The former Ajax midfielder is the type of player who can break through the opposition lines and cause havoc.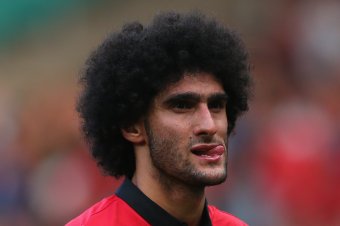 Alex Livesey/Getty Images
Instead, they almost certainly paid over the odds for Marouane Fellaini who, despite his strength and power, has not provided the much-needed pace and directness lacking at Old Trafford and who spent much of his Everton career playing in a completely different position.
It is, of course, far too early to write off the hirsute Belgian barely three months into the season.
However, it is difficult to see where he is going to fit in to this side.
It was hoped that he would form a useful partnership with Michael Carrick, but their style of play is too similar and together they prevent momentum and slow the pace of a game when United's strength has always been to dominate teams by playing at a fast tempo.
I have not always been a fan of Nani. He has been a bit erratic for my liking. You are never sure what you are going to get. He can be brilliant one week, then a nightmare the next. I still have doubts about his future at Old Trafford.
However, on Saturday, like Januzaj, he turned up with his good game and, like the young tyro, showed us what has been lacking from David Moyes' new team.
One thing Nani isn't afraid to do is to take players on. Sometimes he does it too much, to the frustration of his team mates.
Statisticians will no doubt point out that he gives the ball away more than he should, but he also very often looks like the player who is most likely to pull a rabbit out of the hat and turn a match on its head.
It was refreshing to see two players with the bit between their teeth; one trying to stake a claim for a future with the club, the other with a point to prove and maybe spotting an opportunity to put himself in the shop window.
Just 12 months ago Antonio Valencia was in the same mould, but somehow, since his broken leg, he appears to have lost a lot of his confidence.
So often he runs at a player, stops, appears to run out of ideas and plays a square or backwards pass, giving the opposition a chance to regroup and reorganise.
Is Januzaj The Next Big Thing at Utd?
There has been much talk about the need at Old Trafford for a central defender, a left-back, a holding midfield player.
In my opinion, all these come a very distant second to a creative midfielder who can make things happen, who can create something out of nothing, who is a bit special.
It was somewhat ironic that the "bad boy who got away," Ravel Morrison, also stole the limelight for West Ham against Spurs on Sunday with a wonder goal from the halfway line—another example of individual flair and direct play leading to a goal.
If United are going to win anything this year—and I have to say at the moment it looks unlikely—a player like Januzaj needs to fulfil his enormous potential very quickly or else Moyes needs to conjure up an inspired purchase in the January sales.
It is a lot to expect Januzaj to perform like that week after week.
Indeed such is the pressure at a club like United that, if his standards drop, he could well find himself back in the reserves in a few weeks' time.
However, the promise is undoubtedly there and whether he realises his potential this season or in the future, United appear to have found themselves a gem that they should polish and treat with care.