NBA Rumors: Recapping Latest Buzz After First Week of Training Camp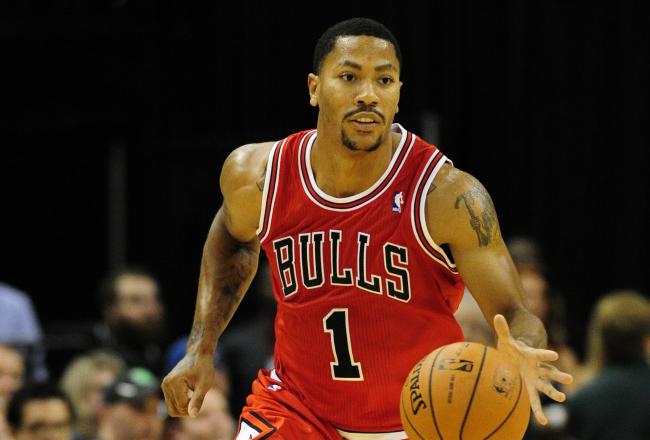 Yep. Derrick Rose is back.
Marc Lebryk-USA TODAY Sports
There is plenty to talk about after the first week of NBA training camp.
From stars returning to the hardwood to teams reshaping their identities, the buzz has been unrelenting, and it's making the rapidly approaching opening night of the 2013-14 NBA season that much more exciting.
Of course, there also have been a couple of injuries, and that always puts a damper on things.
Let's get to some of the hottest—and most unfortunate—news around the league.
Derrick Rose Looks Solid in Return
For the first time since Game 1 of the 2012 playoffs, Derrick Rose was back on the floor as the Chicago Bulls took on the Indiana Pacers in the their first preseason contest.
Rose played 20 minutes, scoring 13 points on 5-of-12 shooting and dishing out three assists. While that isn't exactly a gaudy stat line (especially for someone like Rose), No. 1 looked pretty darn good, considering this was his first game in a year-and-a-half.
The 25-year-old showed no fear, attacking the rim and displaying the same type of explosiveness that has made him such a lethal scorer throughout his career.
The 41.7 percent shooting clip aside, this is exactly what Bulls fans want to see from Rose.
I didn't expect the floor general to be so assertive and confident in his return, especially considering how tentative he was all of last season to get back on the floor.
The best part about all of this? Rose told Nick Friedell of ESPN Chicago that his vertical leap has increased by five inches since tearing his ACL. Wow.
Rose already being this energetic is bad news for the rest of the league, as he is only going to get stronger.
No More Lob City in L.A.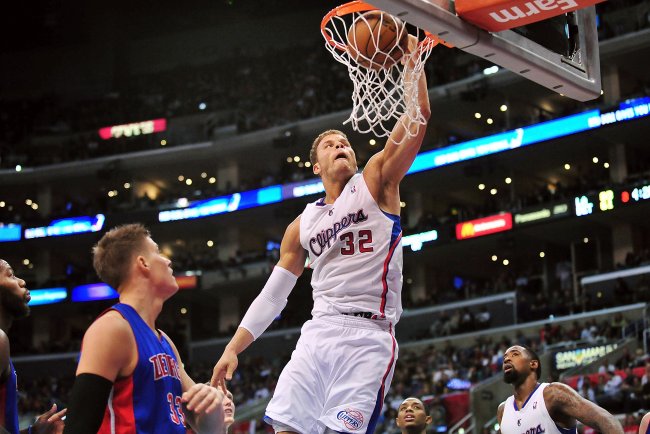 Gary A. Vasquez-USA TODAY Sports
According to Blake Griffin, the Lob City era of Los Angeles Clippers basketball is over (per ESPN.com).
This news shouldn't come as much of a shock, as it would have been hard to fathom Doc Rivers continuing to allow that style of play to be the modus operandi of his new team.
Still, to hear those words come out of the mouth of the man who was fundamentally responsible for the nickname is fairly significant.
Griffin also said that he has done a lot of work on his face-up game, an area of his arsenal that absolutely could use some fine-tuning. He didn't mention anything about his low-post skills, but one would assume that he has spent some time cultivating those, as well.
Griffin then noted that the Clippers offense will emphasize more and better floor spacing this year.
All of that being said, Rivers stressed that he does not want to eliminate lobs completely. (And why would he? That would be stupid.) What he does want is to be a "winning" team rather than a "showtime" team.
Can the Los Angeles Clippers finally take that next leap into the elite class of ballclubs? Well, based on this development, it's safe to say that they are on the right track.
More Hard Luck for C.J. McCollum
Joe Nicholson-USA TODAY Sports
After breaking his foot in January and being forced to sit out the rest of the season during his final year at Lehigh, C.J. McCollum has broken that same foot again and must undergo surgery (per Mike Tokito of The Oregonian).
This is obviously a tough break for the Portland Trail Blazers and an even tougher break for McCollum, a player many considered to be a potential Rookie of the Year candidate. While his season may not be in jeopardy just yet, this is certainly an unfortunate occurrence regardless.
The Trail Blazers were counting on McCollum to produce right off the bat, and some who felt that Portland could contend for a playoff spot this year cited the rookie guard as one of the reasons why.
You just have to hope that this doesn't turn into some sort of chronic ailment for the guard, as he is definitely a special talent and could comprise a deadly backcourt duo with Damian Lillard.
Mark Jackson Experimenting With Lineups in Golden State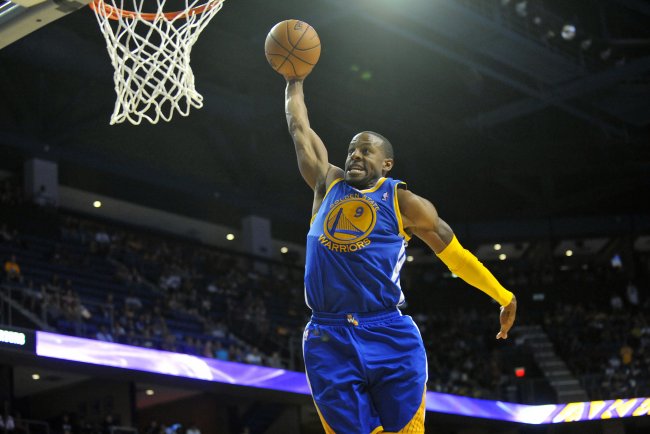 Gary A. Vasquez-USA TODAY Sports
When the Golden State Warriors signed Andre Iguodala this past summer, many wondered just how he would fit into the Warriors rotation. After all, Golden State already had two good young wings in Harrison Barnes and Klay Thompson.
Well, as Warriors beat writer Marcus Thompson of The Contra Costa Times reports, it appears that not even Golden State head coach Mark Jackson is entirely sure what the starting lineup will look like yet. Klay Thompson came off the bench in the preseason opener, but Jackson insisted that we shouldn't read anything into it.
However, the fact that Thompson said coming off the bench is "something you have to get used to" (per Rusty Simmons of the San Francisco Chronicle) before the team's Oct. 7 matchup with the Sacramento Kings may be a sign that Jackson will end up rolling with Barnes and Iguodala.
All things considered, this is a pretty cushy "problem" to have. Golden State has a ton of depth, particularly at the wing spots with Barnes, Thompson, Iguodala and Draymond Green.
On paper, the Dubs may very well be the second-best team in the Western Conference behind the San Antonio Spurs. Games aren't played on paper, though, so Jackson still has a job to do, and sorting out the rotation is one of the most crucial parts of that job.
Tyreke Evans Sidelined with Injury, Will Come Off the Bench in New Orleans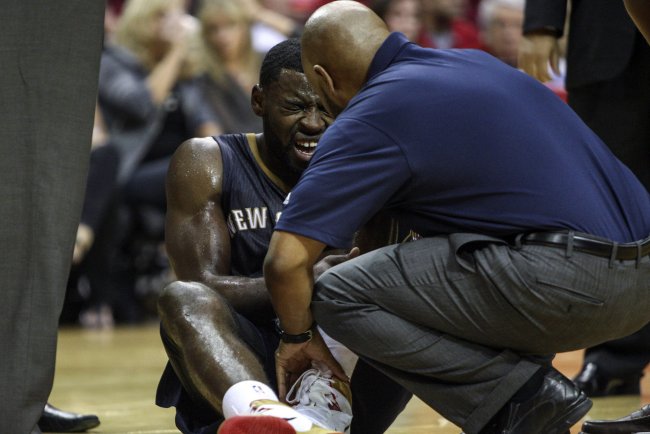 Troy Taormina-USA TODAY Sports
The New Orleans Pelicans had a somewhat similar predicament to the Warriors coming into training camp. Would they start Tyreke Evans and Eric Gordon, or would one come off the pine?
Well, on media day, head coach Monty Williams answered that question for us. John Reid of The Times-Picayune quotes Williams as stating that Evans would indeed be relegated to a sixth-man role.
It's certainly an understandable move, as Evans can play three different positions. He can man the small-forward spot, play 2-guard or spell Jrue Holiday and run the point.
Evans' versatility is one of the core reasons why many feel that the Pelicans are a sleeper in the Western Conference and could sneak into the playoffs if everything falls into place.
Of course, all of that talk took a backseat on Oct. 5, when Evans injured his ankle and had to be helped off the court. Fortunately, X-rays were negative, but he will still undergo an MRI.
Tyreke Evans helped off the court and headed to locker room. He's likely done for the evening for #Pelicans. http://t.co/xOyih3IATB

— Jimmy Smith (@JimmySmith504) October 6, 2013
Hopefully for New Orleans, Evans' ailment is nothing more than a minor sprain.
This article is
What is the duplicate article?
Why is this article offensive?
Where is this article plagiarized from?
Why is this article poorly edited?