UFC Fight Night 29: Matt Hamill Should Have Stayed Retired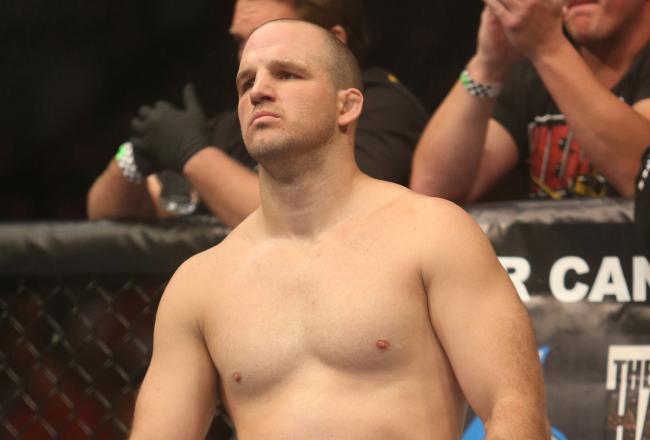 Tom Szczerbowski-USA TODAY Sports
No one wants to be the guy who hated on Matt Hamill. But, well, here goes.
Hamill should have stayed retired. He should have quit while he was ahead. As it is, a tepid second run in the UFC so far holds more similarity to Michael Jordan's time with the Washington Wizards than his post-baseball stint with the Bulls. Like MJ and his final, desperate swipes at relevance, Hamill has shown he is willing to sacrifice long-term integrity (and possibly health) for short-term glory. And like most trades of that ilk, it might leave the trader bankrupt.
This Wednesday at UFC Fight Night 29, Hamill faces fellow light heavyweight Thiago Silva, a knockout artist six years Hamill's junior who is in desperate need of a win—an emphatic win would be ideal—if he wants to continue cashing UFC paychecks. No one believes that Hamill, who turned 37 last week, is anything but a substantial underdog in this fight.
But before we get to that, let me back up a second. Of course I want Matt Hamill to succeed. Everyone does. As a hearing-impaired fighter, Hamill blazed a path not only for fighters with disabilities but an entire population segment that has conceived, pursued or achieved big goals despite the inability to hear. Matt Hamill inspires people; they made a movie about his life, for Pete's sake.
As such, Hamill is in an unusual position for an MMA fighter: He can make an impact far way away from the arena or the training gym, and even beyond the context of sport.
The thing that made this possible was Matt Hamill's existence as more than just a trojan suit rolled into living rooms and pre-loaded with PR messaging. "The Hammer" won fights. In his prime, Hamill, a D-III national champion wrestler with heavy hands and a strong chin, bested the likes of Mark Munoz, Tim Boetsch, Keith Jardine and Tito Ortiz.
But like all fighters, he started to flag. In 2011, consecutive losses to Quinton Jackson and Alexander Gustafsson—the latter on a nasty TKO—sent Hamill into retirement. All well and good. Fans nodded their heads and stood to applaud Hamill, who rode out of town on a fully respectable 10-4 record.
But like the guy who has to slink back into the party after losing his keys, Hamill returned in 2012 to minimal fanfare and maximum awkwardness.
In his return bout at UFC 152, he ground out a decision over deer-in-the-headlights Roger Hollett. It was not impressive. Even so, Hamill could have headed back into the sunset then, for good and all, on a winning note and with a record of 11-4. He could have told everyone he wanted to leave with his hand raised, to savor the warmth of the spotlight one more time. He could have made that announcement in the cage to a thunderous ovation.
Instead, he went on to accept this fight with Silva, who most assuredly doesn't care about his back story. Hamill also has said he wants more after this; we'll see. Regardless, in a best-case scenario Hamill will have unretired for a few extra years under a dimming spotlight, with a dimming skill set and for a few extra thousand dollars.
But at what cost to his health and reputation? Why would he jeopardize any of the good things he has built over the years? Why trade in your dignity to cling by your fingernails to a sport that has clearly evolved beyond you? I simply don't see how this decision stands up to any reasonable cost-benefit analysis.
Hamill said recently his return was about the thrill of competition. OK, great. But aren't there other ways to satisfy that need without having to risk turning yourself into a punchline or a cautionary tale? They don't have any bocce ball leagues in Ohio?
Hey, at the end of the day, I get that these are his dice to roll. Is it his right to do so? Of course it is. But does the fact that he has the right to do it make it right to do it? No.
Shouldn't Matt Hamill value going out as a winner above all else? In so doing, he leaves no room for doubt or whispers that this whole Hamill thing maybe carried a slight whiff of novelty after all. That does a disservice to a lot more than Matt Hamill, because he fights with more than his own dignity on the line.
Maybe a bad ending won't come against Silva (though I personally think it will). But if he is insistent that he wants to keep going, win or lose on Wednesday, he's playing with a special kind of fire. A legacy already secure? Don't make me laugh. No one's legacy is secure until it's in the books and final. Hamill deserves to write that last chapter with his own hand by going out on his own terms. He owes that much to himself and others.
This article is
What is the duplicate article?
Why is this article offensive?
Where is this article plagiarized from?
Why is this article poorly edited?