Chelsea FC: 3 Key Areas for Improvement After Norwich Victory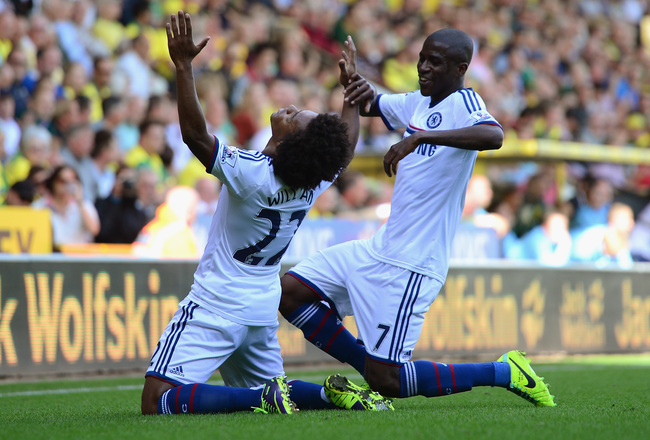 Willian scored his debut goal for the club against Norwich on Saturday.
Jamie McDonald/Getty Images
Jose Mourinho recently stated that he did not think the current Chelsea squad was strong enough to be the dominant force that became the norm during his first spell at the club. And with some patchy form to start the season off, many were inclined to believe him.
However, with Sunday's win over Norwich City, the Blues have now gone five games undefeated in all competitions, scoring a total of 12 goals—seven in the past two games.
Mourinho's statement still runs true, however, and there is still a lot of room for improvement if Chelsea are going to extend this good form and challenge for trophies on every front.
There were a lot of positives to take from Sunday's performance, but let's look at three main areas in which Chelsea can improve.
Defence...Still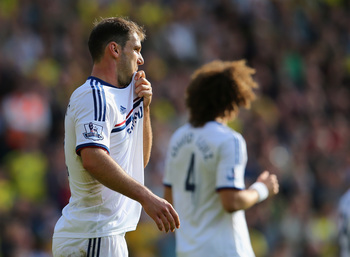 Julian Finney/Getty Images
First of all, it is important to note that Chelsea's defence has shown marked improvement in the past few games. There have been fewer defensive lapses, and marking and positioning has been much tighter.
However, Anthony Pilkington's equaliser still could have been avoided, and it shows there is still room for improvement. The Blues still have a tendency to switch off defensively when attempting to kill the game, and the usually solid Branislav Ivanovic let Martin Olsson get the better of him to put the cross in. Both Norwich players in the box were being marked, but both managed to get to the ball largely unchallenged.
Chelsea's defence is good, but it is still not rock solid or what you might call Mourinho-grade.
Turning the Screw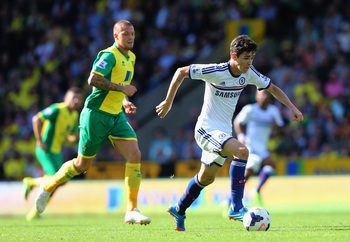 Julian Finney/Getty Images
It is one thing to score one goal to put the team in the lead, but it is quite another to kill the game off with one more. This is something Chelsea did not do after the early Oscar opener, and they were almost punished dearly for it.
One of the problems is the lack of goals coming from the strikers in the squad—we'll get to that in a minute—but a large part of it is also the need to dominate possession.
For a large portion of the match, Chelsea allowed Norwich far too much possession, and as a result, the Canaries forced their way back into the game. It even looked for awhile as though they might win it.
Chelsea finished the match with just 55 percent possession, which is not nearly enough against a team like Norwich, however well they played.
Attack, Attack, Attack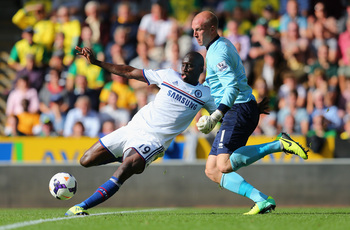 Julian Finney/Getty Images
It has been talked to death, but behind all of the jokes about Romelu Lukaku, there is still the undeniable fact that none of Chelsea's strikers have managed to score so far this Premier League season.
Demba Ba had a lively game, but still missed a few good chances to open his account. Part of killing off a game early on is getting your strikers to convert chances and score crucial goals. They can be as involved in the game as anyone, but if the goals are not happening, then they are not doing their job.
The injury to Fernando Torres is a blow, but the international break means he may only miss one or two more Chelsea matches.
Keep Reading

Chelsea: Like this team?