College Football Rankings Week 7: Which Teams Got Absolutely Screwed?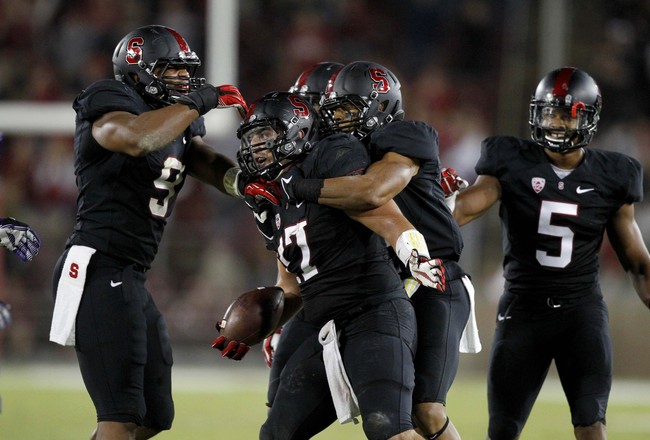 Cary Edmondson-USA TODAY Sports
There were a lot of teams in Week 6 of the college football season that showed their true colors. In tight contests, upsets and nail biters that gave fans a near heart attack, many schools helped shape the latest poll release.
Some teams moved up the rankings after a statement win, and others didn't fall as much as expected due to keeping up with a powerhouse program. As usual, there were also the teams that were ignored by the voters. Either they didn't see the marquee win that should have moved them up the rankings or overreacted to a loss on the road.
Whether it was a Pac-12 contender or an independent team still looking to crack the polls, there were a handful of teams that got screwed.
Note: Here's the AP Poll and USA Today Coaches Poll in its entirety.
Maryland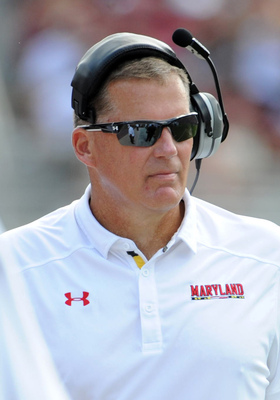 Melina Vastola-USA TODAY Sports
Ranking Last Week: USA Today, No. 25—AP, N/R
Current USA Today Coaches Poll: N/R
Current AP Poll: N/R
After a 63-0 loss to Florida State, nobody in their right mind can make a case for Maryland to remain in the rankings. But the Terrapins are screwed because they will likely never be ranked again. The Seminoles exposed Maryland to the point that it's hard to believe a win is in the cards in future games against Clemson or Virginia Tech.
Maryland has been atrocious under head coach Randy Edsall but was given a second chance after an impressive 4-0 start to the season. After last week's performance, it will be a very long time before the Terrapins are even considered for a spot in the polls.
This school is screwed.
Baylor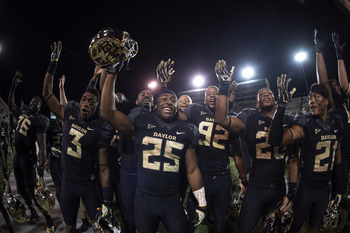 Jerome Miron-USA TODAY Sports
Ranking Last Week: USA Today, No. 16—AP, No. 17
Current USA Today Coaches Poll: No. 15
Current AP Poll: No. 15
It's nice to see Baylor moving up in the polls, especially after a monster performance against West Virginia. The Bears beat up the Mountaineers 73-42 and looked unstoppable doing it.
But it seems like voters are still hesitant to commit fully just yet. Why?
Baylor is averaging 70.5 points per game, which is the most in the country. In today's game where quick strikes and up-tempo offenses are running the show, nobody is doing it up like Baylor. The Bears will give anybody in the country fits and should be higher than Miami and South Carolina in the polls.
Keep underrating Baylor if you'd like, but this is a legit team that should make a BCS bowl.
Notre Dame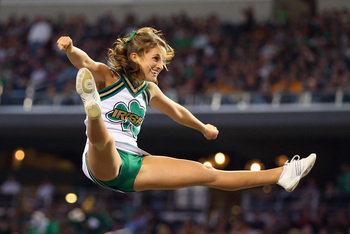 Ronald Martinez/Getty Images
Ranking Last Week: USA Today, N/R—AP, N/R
Current USA Today Coaches Poll: N/R
Current AP Poll: N/R
Yeah, yeah, yeah. Notre Dame shouldn't be ranked ever again until there is actual consistency. Yes, the Irish let voters down every other week, but they still managed to beat a solid, ranked Arizona State team 37-34.
Notre Dame produced 424 yards of offense, and the defense forced three turnovers. For the first time probably all season, this team looked like it did last year. The Irish are sitting with two losses already, but both of those marks came from schools ranked 17th or higher.
Whether you want to admit it or not, Notre Dame would beat Virginia Tech, Fresno State or Northern Illinois.
Georgia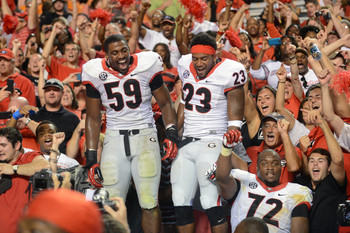 Randy Sartin-USA TODAY Sports
Ranking Last Week: USA Today, No. 6—AP, No. 6
Current USA Today Coaches Poll: No. 7
Current AP Poll: No. 7
Nobody likes Georgia since it struggled against Tennessee and needed overtime to win 34-31? This is absolute nonsense!
The Bulldogs have been the most impressive team of the first half of the season with two wins over Top 10 opponents. Falling in either poll because of a close win is inexcusable. Despite what you may believe, Tennessee is a talented team and winning in Knoxville is still difficult. With the new uniforms and the home crowd in support, Tennessee was ready to give Georgia its best shot.
Should the Bulldogs really be punished for winning in a tough road atmosphere? They still have the best resumé of any team in the country.
Stanford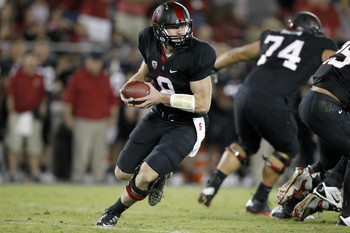 Cary Edmondson-USA TODAY Sports
Ranking Last Week: USA Today, No. 5—AP, No. 5
Current USA Today Coaches Poll: No. 5
Current AP Poll: No. 5
Stanford proved that it is a national championship contender with its 31-28 win over a grossly underrated Washington squad. But even with that win, voters obviously aren't big believers in the Cardinal. Or they still think other teams are better.
How?
Oregon still has yet to beat a ranked team and Ohio State hasn't had the most difficult schedule in the world. You can certainly make a case that Washington is better than both Wisconsin and Northwestern.
It wouldn't be surprising to see Stanford win the Pac-12 and even the national championship. The voters will catch on eventually.
Keep Reading