Why Damien Sandow Should Lose When Cashing in the Money in the Bank Contract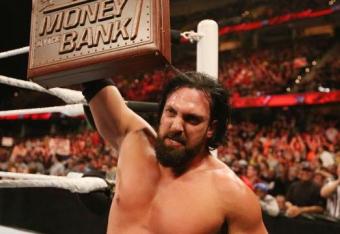 (photo courtesy of WWE.com)

When Damien Sandow cashes in his WWE World Heavyweight Championship Money in the Bank contract, he should lose.
The cocky Sandow, who has lost quite a bit lately, has continued his egotistical stance by clinging to his custom made Money in the Bank briefcase.
In losses to Santino Marella, The Big Show, Rob Van Dam and R-Truth, Sandow has looked less like a champion and more like a struggling up and comer.
Although Sandow recently defeated Justin Gabriel and gained a revenge win over Marella, he continues to struggle against his competition.
According to Kevin Powers of WWE.com, even in losing, Sandow is able to explain to "the WWE Universe that as the World Heavyweight Championship Money in the Bank contract winner, he is the uncrowned World Champion."
The predictability in Sandow winning the championship out of nowhere is an omnipresent part of WWE.
This is especially heard on WWE programming when various commentators discuss how Money in the Bank contract winners almost always win the championship when cashing the contract in.
When recently asked on the WWE App by Josh Matthews if he will cash in his Money in the Bank contract at Battleground, Sandow stated sarcastically:
If I had plans on cashing my briefcase in, I would absolutely say that publicly, and I can tell you with a camera standing right there and you with a microphone, because that's the whole element of surprise, that would be the smart thing to do would be to say that here on the WWE App, right? Yes and of course not.
Sandow seems certain that when he decides to become WWE World Heavyweight champion, he will be.
Being continually defeated and not having his confidence undermined, Sandow is losing touch with reality.
This point is made stronger by desperately holding the Money in the Bank briefcase after losing a match.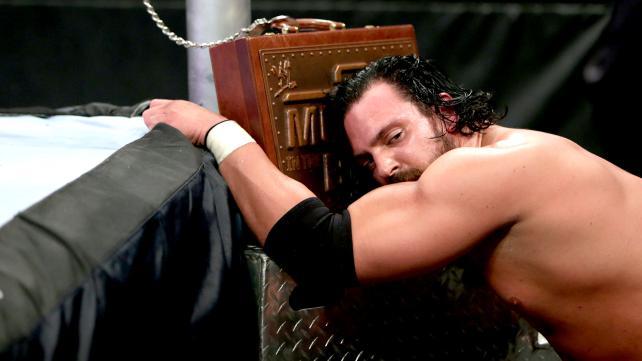 When Sandow uses the contract, it would be in his best interest to lose the championship match.
After losing, Sandow's emotional state will be fragile, as all of his planning was for naught. This could be used to the push Sandow's persona as an even stronger heel that finds a way to get another shot at the championship.
Sandow can strengthen his egotistical character and find some loophole that caused him to lose. The manipulative intelligence of Sandow can come into play after losing to get another shot at the WWE World Heavyweight Championship.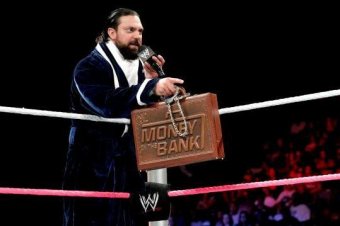 Even the recent losses could be explained as a psychological ploy by Sandow to make the fans forget about him as a threat to the championship. Going one step further, losing the championship match the first time could eventually be explained by Sandow as all part of his grand plan.
Damien Sandow's persona can handle losing when cashing in the Money in the Bank contract. Through manipulation, blame, and loopholes found, Sandow could become relevant in the championship scene even with major losses.
Going against statistics, Sandow could be one of the very few WWE Superstars who loses his Money in the Bank contract championship opportunity and come back stronger than ever.
Read more from Sean McCallon on the Double Axe Handle Blog.
Follow Sean McCallon on Twitter @TheBlueMask246.
This article is
What is the duplicate article?
Why is this article offensive?
Where is this article plagiarized from?
Why is this article poorly edited?