Matt Harvey's attempt to avoid Tommy John surgery has come to an end.
After the New York Mets star pitcher suffered a partially torn ulnar collateral ligament (UCL) in his right elbow in late August, the plan was to rehab the injury rather than undergo surgery. There was even talk of Harvey pitching in the Arizona Fall League later this year.
But according to the team's official Twitter feed, Harvey has opted for surgery after further consultation:
After further consultation with docs, Matt Harvey has elected to have surgery to repair a partial tear of the ulnar collateral ligament....

— New York Mets (@Mets) October 4, 2013
(cont)...in his right elbow. Dr. James Andrews will perform the surgery later this month.

— New York Mets (@Mets) October 4, 2013
And the roller-coaster ride continues.
All hope for the struggling franchise was sucked out of Queens when news of Harvey's injury broke, but the idea of him potentially dodging surgery instilled renewed faith in Mets fans. Alas, surgery is likely to keep the hard-throwing righty out for the entire 2014 season.
THIS JUST IN: Mets P Matt Harvey decides to have Tommy John surgery to repair partial tear in elbow ligament. He will miss the 2014 season.

— SportsCenter (@SportsCenter) October 4, 2013
In 26 starts this season, Harvey went 9-5 with a 2.27 ERA, 0.93 WHIP and 191 strikeouts in 178.1 innings. The 24-year-old not only established himself as the Mets' ace, but as one of the most dominant pitchers in all of baseball. Harvey was even selected to start for the National League in this year's All-Star game.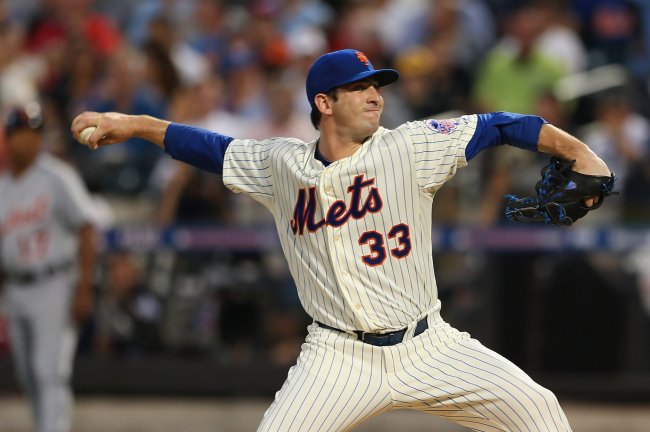 Mike Ehrmann/Getty Images
Adam Wainwright, who missed the entire 2011 season after Tommy John surgery and most recently churned out a dominant 2013 campaign, had some words of advice for Harvey, via Newsday's Marc Carig:
Wainwright on Harvey undergoing surgery: "You have to come out of that with a positive mindset." Cited 90 percent success rate.

— Marc Carig (@MarcCarig) October 4, 2013
Pitchers react to this surgery in different ways. Some never regain their velocity, some find new ways to be effective, and some come back just the same—or better.
Unfortunately for Mets fans, they are going to have to wait to find out which of those groups Harvey will fall into.