New Orleans Saints: 5 Reasons the Defense Has Improved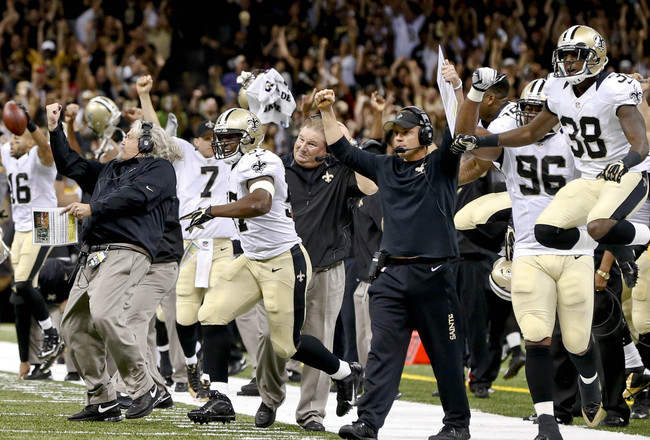 Sean Payton and Saints celebrate after defeating the Falcons
Derick E. Hingle-USA TODAY Sport
The New Orleans Saints unleashed their high-powered offense in Monday's 38-17 win over the Miami Dolphins, but much of the credit for the team's 4-0 start goes to its greatly improved defense.
The Saints not only ranked dead-last in the NFL in yards allowed in 2012, they gave up the most yards in a single season in league history.
So far this season, however, they appear to have righted the ship. Through four games, New Orleans ranks sixth in the NFL in total defense, and yields only 13.8 points per game.
Such a profound turnaround usually requires multiple personnel moves, as well as a collective change in mental approach.
When evaluated closely, the Saints' sudden defensive improvement can be attributed to the following five key reasons:
1. Defensive Coordinator Rob Ryan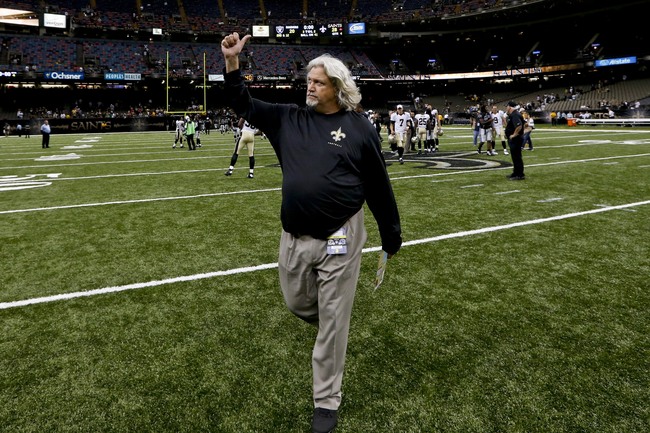 Derick E. Hingle-USA TODAY Sport
Any analysis of the improved New Orleans defense must begin with first-year defensive coordinator Rob Ryan. His blitz-heavy 3-4 scheme serves as a fitting complement to the Saints' up-tempo offense.
But Ryan brings more to the table than just a new scheme. He coaches with an infectious confidence. Granted, Ryan's physical appearance could probably land him a role on Game of Thrones, but his enthusiasm for the game is just what the Saints' downtrodden defensive unit needed.
2. Improved Pass Rush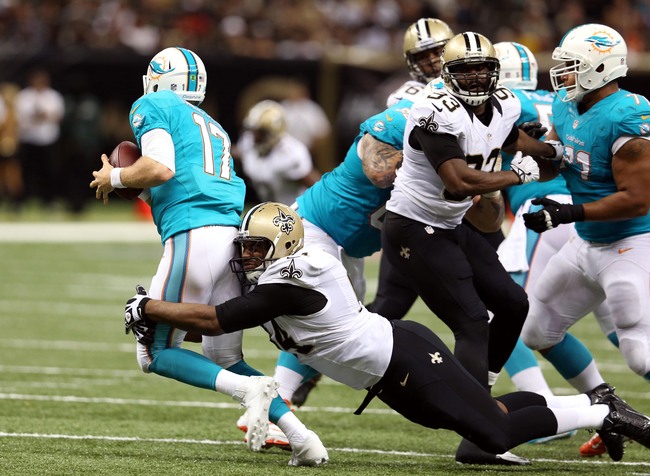 Cameron Jordan has four sacks on the season
Chuck Cook-USA TODAY Sports
The cornerstone of a great defense is an effective pass rush. The Saints' defense may not be considered great, but their pass rush is certainly formidable.
Defensive ends Cameron Jordan and Akiem Hicks, along with linebacker Junior Galette, spearhead an active front seven.
Unlike last season, the Saints' defensive front exerts consistent pressure on opposing quarterbacks. This forces quick decisions, which often lead to turnovers.
Thus far, the Saints have 12 sacks, seven interceptions, and five fumble recoveries on the season. Such disruptive defensive support only enhances the effectiveness of the Saints' quick-strike offense.
3. Draft Picks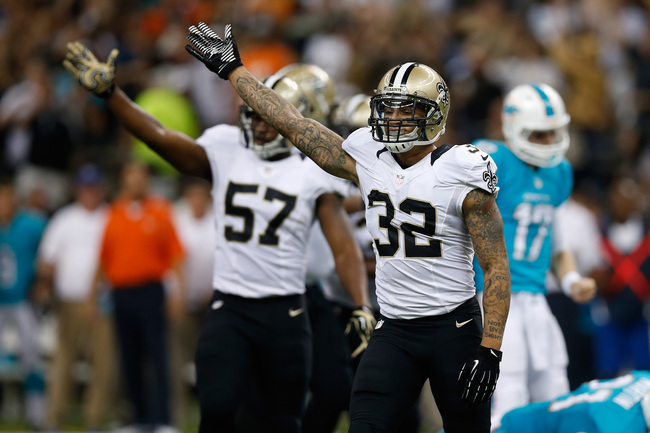 Kenny Vaccaro celebrates a turnover
Chris Graythen/Getty Images
The draft provides a reliable method for improving a roster from a talent standpoint. The Saints utilized this tool in fine fashion this past Spring. In first-round pick Kenny Vaccaro and third-round choice John Jenkins, New Orleans added two key defensive contributors.
Vaccaro, a hard-hitting safety, plays the game with a feisty disposition. His chip-on-the-shoulder mentality is just what the New Orleans defense lacked last season. After just four games, Vaccaro looks to be the heir apparent to veteran Roman Harper at strong safety.
In drafting Jenkins, the Saints acquired the space-eating nose guard that's essential for a 3-4 defense. He appears set to join Jordan and Hicks as a stalwart on the New Orleans defensive line for years to come.
4. Veteran Acquisitions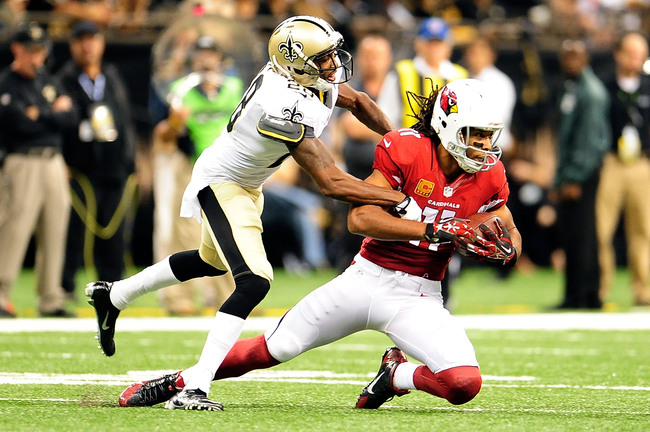 Keenan Lewis runs down Larry Fitzgerald
Stacy Revere/Getty Images
When a unit endures the worst statistical season in league history, personnel changes are imminent.
New Orleans brought in numerous free agents, but the signing of cornerback Keenan Lewis was a game changer. Lewis, a former starter in Pittsburgh, immediately upgraded the Saints' secondary. He plays a key role Ryan's aggressive system, which often requires tight man-to-man coverage on the outside.
Another key addition is former 49ers linebacker Parys Haralson. The Saints traded for Haralson in late August when linebacker Will Smith went down with a season-ending knee injury. Haralson fits well in Ryan's scheme, perhaps even better than Smith did, and brings veteran leadership to the locker room.
5. Head Coach Sean Payton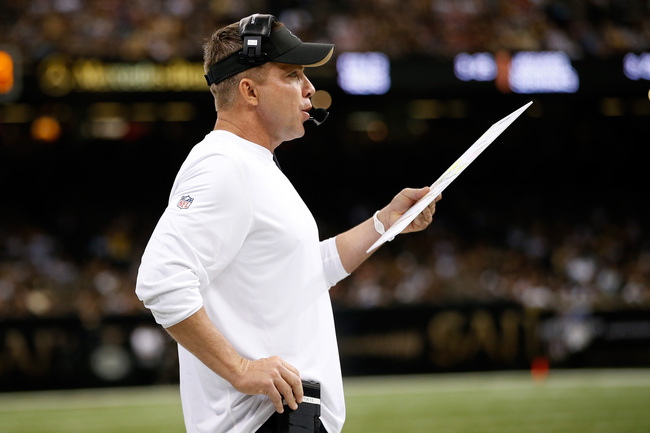 Chris Graythen/Getty Images
Offensive-minded Sean Payton isn't normally associated with defense. But as head coach, he didn't hesitate to make the changes that were necessary for his football team.
Upon returning from his year-long suspension last January, Payton immediately fired defensive coordinator Steve Spagnuolo. After an extensive interview process, he brought in Ryan.
The Ryan hire alone warrants that Payton receive some credit for the team's defensive turnaround. But his contribution doesn't end there.
Payton patrols the sidelines with an authoritative presence and demands consistent production from each of his players. This business-like approach benefits the New Orleans offense and defense alike.
The reversal of defensive fortune in New Orleans could very well be short-lived. After all, such is the way of life in the NFL. But with another quality defensive performance against Chicago this Sunday, the Saints will further cement their status as a legitimate championship contender.
Keep Reading

New Orleans Saints: Like this team?