Tottenham Hotspur vs. West Ham United: 6 Things We Learned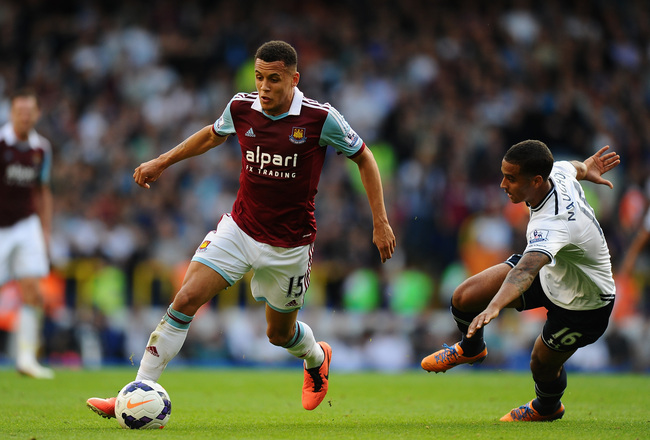 Ravel Morrison was one of the stars of West Ham United' 3-0 win over Tottenham Hotspur.
Mike Hewitt/Getty Images
West Ham United outfought and outclassed Tottenham Hotspur to record their second Premier League win of the season.
Winston Reid, Ricardo Vaz Te and Ravel Morrison scored in a 15-minute second half spell that sealed the 3-0 derby victory. Tottenham paid the price for failing to take chances earlier in the period and had an overall lackluster performance.
Those Spurs players who featured in Thursday's Europa League game with Anzhi Makhachkala may still have been suffering the effects of their long trip to Russia.
Fatigue may have been a reason for the lack of energy about Andre Villas-Boas' side.
However, not for a second should the effectiveness of his counterpart Sam Allardyce's confining and aggressive game plan be underestimated. The West Ham players' greater desire to send their fans home happy also played a role.
Read on for six things to take away from this Premier League encounter.
AVB's Faith in 'Old' Players Highlights Need for More from New Signings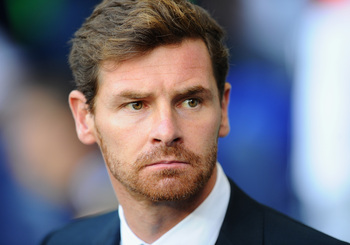 Tottenham manager Andre Villas-Boas.
Mike Hewitt/Getty Images
Tottenham's vast outlay on a number of players this past summer obviously meant the mechanisms of the club's squad were likely to change.
The temptation will have been there for Andre Villas-Boas to immediately throw the majority of these new signings into his starting lineup. Having bought them in the first place, there was a belief they could improve certainly aspects of Spurs' play.
Of course, the reality is more complicated than that. With all of the new additions coming from foreign leagues, it was always likely that some of them would need time to settle.
The players already at the club were kept for good reasons too. It was always going to be about bringing these two elements together in the best manner possible.
This is all still the case, but Villas-Boas would be forgiven for thinking he would like to see more from the new faces sooner rather than later.
"Old" players like Gylfi Sigurdsson and Andros Townsend have certainly earned their starting time. Given his form in cup outings, it was understandable why the manager gave Jermain Defoe his first league start versus West Ham too.
Such players have shown their value. However, the time is coming closer when the likes of Erik Lamela and Roberto Soldado will need to make a true impact.
Not only for themselves, but because so much of Spurs' potential success this season is invested in their ability to do just that.
Paulinho Has Adjusted to Premier League Pace, but Eriksen Is Still Getting There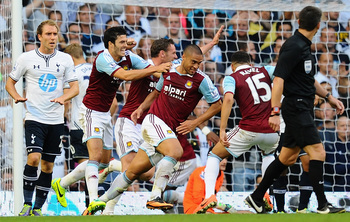 Eriksen watches on as West Ham celebrate their opener.
Mike Hewitt/Getty Images
The two most prominent of the aforementioned new arrivals have been Christian Eriksen and Paulinho.
Eriksen shined on his debut versus Norwich City, and he has shown tantalising glimpses of his creative talent since then too. However, in the latter part of last week's match with Chelsea, he was noticeably quiet, and against West Ham, he was largely anonymous.
The Hammers especially made it difficult for the Dane to influence proceedings in attacking midfield. The space in the channels he likes to operate in was restricted to a minimum.
Even so, there were occasions he was caught dithering too long on the ball and was easily out-muscled. West Ham denied him anywhere near the kind of time allowance he was anticipating and had taken advantage of in previous games.
In contrast, Paulinho—at least for the first hour—was far more prepared for this close combat.
Naturally, he was afforded a little more time further back. But he was also getting forward plenty too, and he looked more comfortable operating in the tight spaces around the penalty area and was one of Spurs' main threats.
The Brazilian has adjusted to the pace of the English game remarkably well already. Eriksen is a little way behind here, and will be looking to step it up a notch when he returns from the international break.
Morrison and Townsend Show Benefits of Perseverance with Youth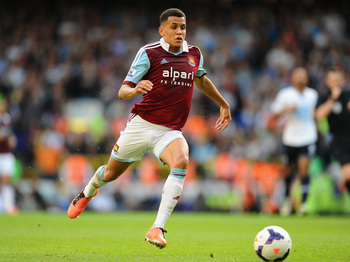 Ravel Morrison.
Mike Hewitt/Getty Images
As English football continues to ponder the struggle of its young players to break into Premier League teams, the form of Ravel Morrison and Andros Townsend offer rays of hope.
Morrison scored a brilliant goal to seal West Ham's win, tearing a hole right through the already shell-shocked Tottenham defense with a mesmerising run.
Townsend was one of his team's brighter performers. He successfully beat his opponent nine times (source: Squawka.com), as his running at West Ham proved to be the only consistent method with which Spurs were able to put their opponents on the back-foot.
Both are undoubtedly works in progress, but already this season, their progression has benefited from the game time granted to them.
The pressure put on managers is such that taking the time to blood youngsters is often a luxury they feel they cannot afford.
Perhaps it is time that more of them start viewing it as less of a luxury and instead see it as a potential game-changer for their football teams.
Morrison and Townsend are examples of the benefits of such faith. It will not always work, but more managers should be willing to try.
Intensity Can Help Compensate for West Ham's Lack of Firepower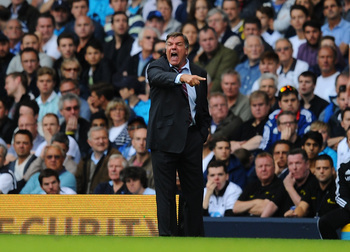 Sam Allardyce on the White Hart Lane sideline.
Mike Hewitt/Getty Images
As it was, one of West Ham's maligned, non-Andy Carroll forward ended up scoring.
Ricardo Vaz Te found himself through into the Tottenham box and managed to put away the rebound of his initially blocked shot.
The 27-year-old performed decently enough leading the line upfront. But it was in another significant aspect of the team's performance that they may have found their solution to the lack of a prolific goalscorer—their intensity.
Sam Allardyce set his side up to restrict the avenues in which Spurs could play football. The home side occasionally negated this, but for the most part West Ham succeeded in stopping them.
Near-impeccably organised as they were, it was their determination to hassle and obstruct Spurs' attackers, and then—latterly especially—take the game to them that really made the most of it.
Defenders Winston Reid and James Tomkins were quick to close down and make a tackle. Mohamed Diame, Mark Noble and Kevin Nolan replicated this desire in midfield, while Stewart Downing and Morrison sought to put Spurs on their heels as often as possible.
Forcing your own game on opponents for 90 minutes is difficult (unless you have a Barcelona-like quality throughout), but it is possible to do so for workable periods of time.
In West Ham's case, it allowed them to take all Spurs could offer and hit back at their most vulnerable moments.
Without Carroll's firepower, such collective efforts are going to be especially vital to them getting results.
West Ham Need to Find a Way to Get Up for Every Game, Not Just Derbies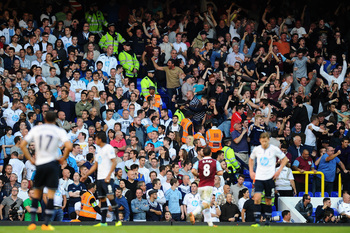 West Ham fans enjoyed getting one over their hated rivals.
Mike Hewitt/Getty Images
Playing against a big rival was likely a big inspiration for West Ham stepping up their game as impressively as they did.
Hammers fans loathe Tottenham in much the same way the latter's supporters do Arsenal. Getting a win over Spurs will buy both Allardyce and his players some much needed breathing space.

Now, they need to find a way to replicate this level performance in other matches too. West Ham have hardly been woeful this season, but rarely have they looked as good as they did here.
The likes of Stoke City and Hull City might not be as inspiring as the thought of winning against the Spurs, but those are opponents they are capable of beating.
Derbies are a rarity. It is the bread-and-butter games that will nearly always define the success of a season.
Villas-Boas Has Big Decisions to Make After the International Break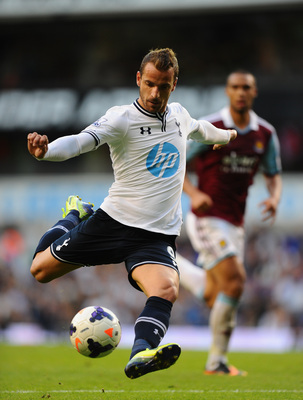 Roberto Soldado.
Mike Hewitt/Getty Images
Tottenham head into the international break in reasonable health despite this loss.
The North London club are sixth, only three points off the top spot. While they were thoroughly underwhelming against West Ham, there is plenty to be encouraged about from their start to the season.
Nonetheless, Villas-Boas has some big decisions in regards to personnel to make ahead of their next fixture, a trip to Aston Villa on Sunday October 20.
Defoe was lively enough against his former club and might have scored before they took the lead. He did not do enough to decisively suggest he deserved to start ahead of Roberto Soldado upfront, despite the Spaniard's struggle for goals.
There is plenty to be contemplated out wide in midfield. Lamela will be keen to get a greater chance to make an impact, while the return from injury of Aaron Lennon will add to Spurs' options.
West Ham got the better of Mousa Dembele and Paulinho centrally, but prior to Sunday, the pair have combined well. Etienne Capoue's impending return, and the ongoing placement of Sandro Raniere on the bench, will continue to provide fuel for those who might argue a more defensive presence could be used in the position.
Spurs' defense had only conceded two goals before this 3-0 loss. Villas-Boas might prefer to view this performance as a blip, and hope a fit-again Danny Rose will provide a welcomed balance. Even so, with the talented Vlad Chiriches hovering in the background, the manager may yet change things up.
You could argue over other selection issues as well as a need for greater variety tactically. Some might believe things are mostly fine as is.
Upon its return, the season will be reaching a point when decisions will take on greater ramifications for the remainder of the campaign.
As much as any club in the Premier League, what Villas-Boas decides will make for a fascinating watch.
Keep Reading

Tottenham Hotspur: Like this team?